In this second half of our spotlight on the Meraki internship program, we recorded a conversation with three of our Support interns: Francesca, Holly, and Andy. Listen to the following two-part podcast to hear the full story, straight from the interns!
Part 1:
Part 2:
All three Support interns are current university students, studying varying forms of networking: Francesca at Rensselaer Polytechnic Institute, Holly at Rochester Institute of Technology, and Andy at Purdue University. They all became interested in Meraki after engaging with current employees at their respective school's career fairs and seeing a demo of the Meraki dashboard. Holly was actually able to deploy Meraki access points during a previous internship, which planted the seed for her love of Meraki even before she heard of our internship program.
Francesca
The interns describe the Meraki Support internship as "all about the customer", as well as interacting with the larger support team. "We take cases just like everybody else, directly from the customer. We help solve their problems and help them better understand and use their Meraki products," shared Holly. The interns have had the chance to rotate between various support roles. These included re-creating customer problems in the lab, working with some of our largest hospitality customers, answering email cases, and jumping into the phone queue with the network engineers on the front lines. "It's totally up to you what you want to work on. Every day is different," said Andy.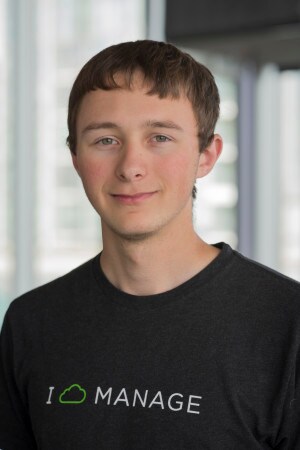 Andy
The interns have had the chance to get their hands on every Meraki product during their time here. Francesca has formed a soft spot for Systems Manager MDM, and has been able to specialize with that product line during her internship. "In the past I've worked on teams that have had a lot of problems that could have been solved with Systems Manager," she explained.
The interns all spoke to how well everyone on the Support team works together. "There's a ton of collective knowledge, and everybody's always willing to answer your questions and help out. It makes us a better team as a whole," said Holly.
"It's also a really fun environment, you want to come to work every day," the interns agreed.
Holly
Check out the podcast to hear what the interns are up to while answering customer calls (hint: slacklines and puppies are involved), what other departments they've been able to work with, the fun highlights of their time in the San Francisco office, the 'Intern House', and more.
Meraki internships are a great way to learn things you won't find in an average textbook – keep an eye on our jobs page for future opportunities.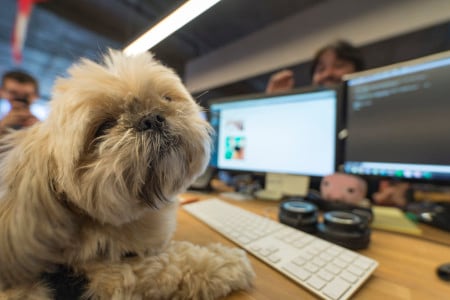 Wickett, a fellow supporteer