You may have heard of our special 'The World Is Not Enough…Without One-Hour Switching' webinars, where our product specialists configure a switch network from scratch during a live, one-hour webinar. These action-packed presentations are a hit because of their fun theme, and the free MS220-8P switch offered to qualified attendees is just the cherry on top.
Good news! Starting next week, every 'Introducing the Next Generation of Ethernet Switching' webinar will also offer a free 8-port switch. All you have to do is sign up, tune in, and enjoy.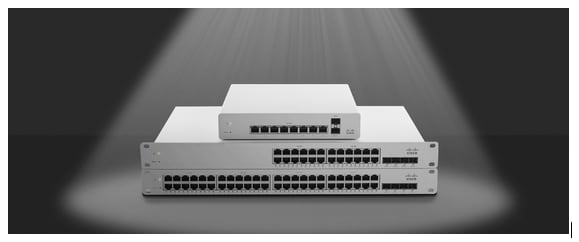 See the robust capabilities the Meraki dashboard can offer your switching network, at no cost to you. Check out the next live presentation here.
Hope to see you soon!
*Please take a look at eligibility details here.