Three times we've been challenged, and three times we have prevailed. With combined viewings measured in the thousands, the Mission Impossible webinar series has been comfortably our most successful ever.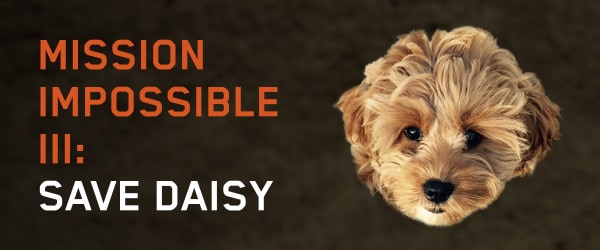 What's the magic formula? Could it be the free AP we offer to all our first–time webinar attendees? We like to think it's something more. The suspense, the drama, the sheer nerve required to configure an enterprise class network in real time in front of a live audience with no safety net. That's more like it.
For those who missed the live event, grab some popcorn, sit back and enjoy the recording. Oh, and be sure to sign-up for one of the many webinars we run every week. Got an idea for a fresh challenge we can complete in 30 minutes? We're listening on Twitter and in our online community.
Time to take Daisy for a walk. Until next time…