For the past few years, the Meraki marketing team has been running hour-long, informational webinars all week long. When we advertise these live webinars, we really mean LIVE. They are run right here in our San Francisco office (or out of the London office for Europe), in our webinar room. Members of our product marketing, product management, support, and sales teams take turns presenting the webinars, aided by a colleague answering incoming chat questions from the audience.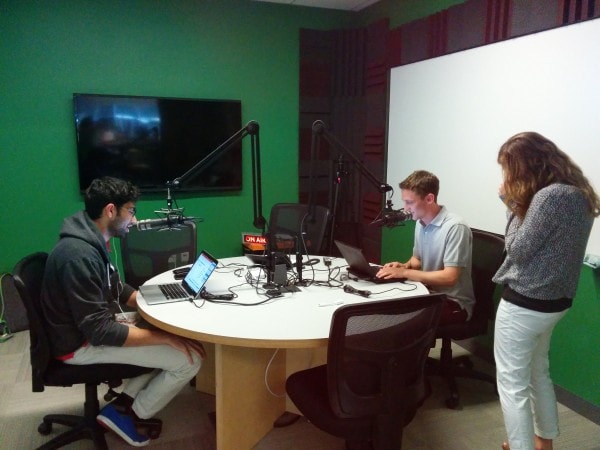 Live from Meraki Studios, a radio-style webinar with Sean '2-wheels' and Vik '2-tall'
The webinars cover a wide range of topics, from Introduction to Cloud Networking, which gives a high level overview of the Meraki solution, to the Mission: Impossible series, which offers a deep dive into a wireless setup with an action-filled storyline. Customers with interesting Meraki stories often co-host webinars with us as well, sharing their unique Meraki experiences. Each webinar features a live demo of the Meraki dashboard, as well as a question and answer session led by the Meraki presenter.
Check out our current webinars at meraki.cisco.com/webinars. First-time attendees may also be eligible to receive a free MR18 Access Point for attending a webinar, a great way to test out Meraki in your own environment at no cost to you.
For our international audience, we have some great news! We have expanded our free AP shipping capabilities. We can now ship to the following countries: US, CA, UK and the rest of the EEA, Croatia, Switzerland, Australia, New Zealand, Japan, the Philippines, Singapore, Thailand, Chile, Colombia, Costa Rica, and Puerto Rico.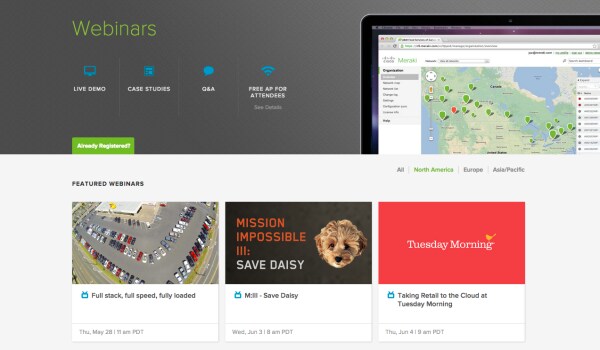 Hope to see you at a webinar soon! Come chat with us, we'd love to hear your thoughts and answer your questions.