We've published a new Network Topology white paper and updated our MX sizing guide.
As many of our readers know, we're big enthusiasts of feature velocity: we seamlessly update our customers' Meraki equipment with new features and firmware regularly—at no additional cost or licensing. We document these changes in blog posts and in our product manuals—and there are several resources available for learning about new products and features.
We want to highlight two new pieces of collateral you should check out: our Network Topology white paper, which describes this awesome new feature in-depth.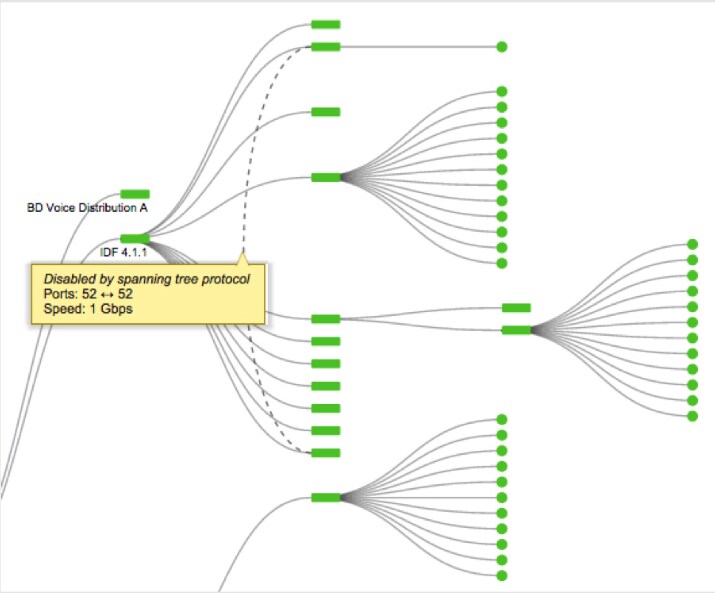 Network topology intelligently maps the physical links of a network.
Additionally, we've just released an updated MX Security Appliance sizing guide to account for the speed boost of our newly-released MX64 and MX64W models. We've run each appliance through its paces in the lab and modeled different types of scenarios (e.g. "everything on" or "high-bandwidth K-12") to account for the typical traffic patterns of each case.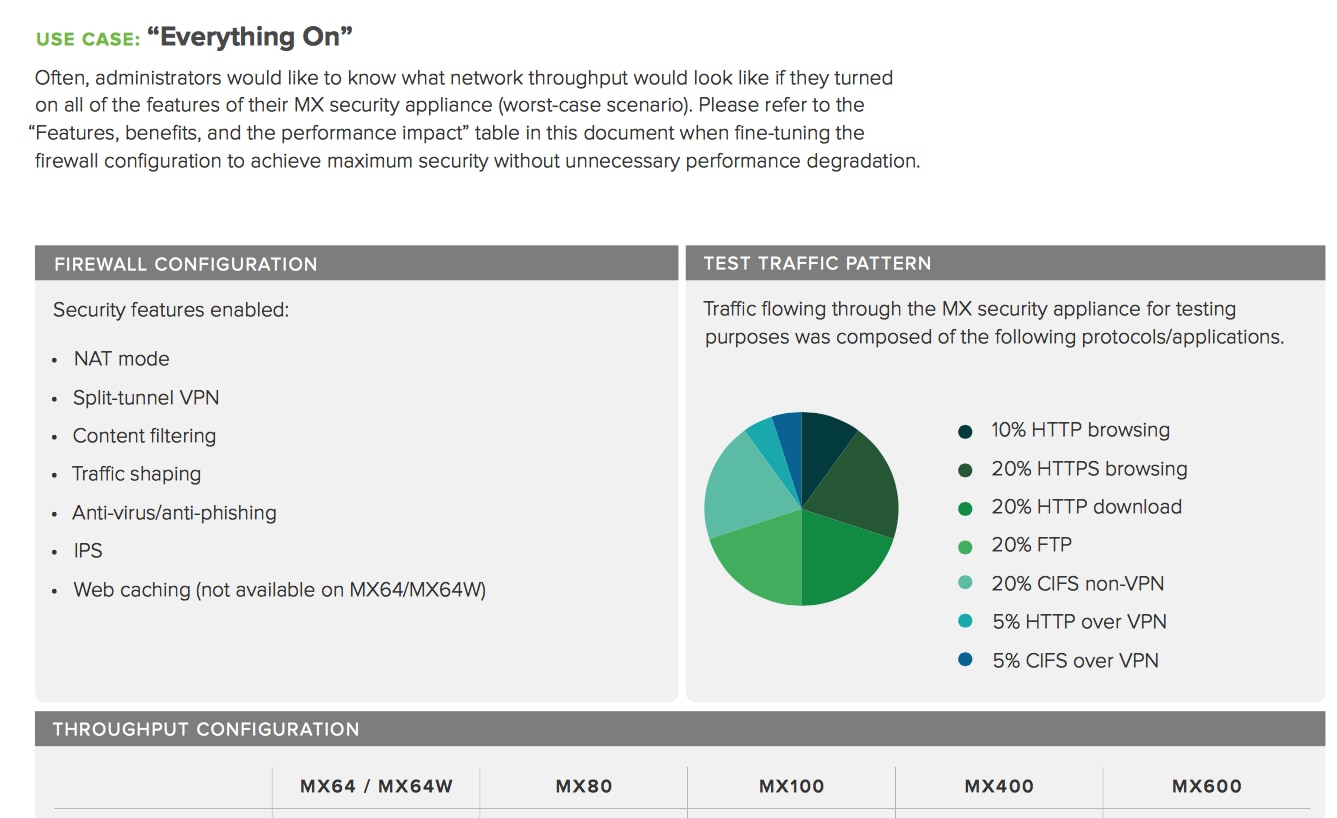 The updated Meraki MX Security Appliance sizing guide provides several scenarios for realistic throughput measurement.
So, don't wait—go take a peek at these great resources (or any of the others you find in the links above), and get up to speed on the latest and greatest Meraki features. Happy reading!