What do Meraki MR wireless, MS switching, MX security, and MDM products all have in common? Intuitive cloud management, of course. Enhancing any network with just one of these products provides granular visibility and control, but deploying a combination of Meraki product families introduces a whole set of unique benefits.
Just by clicking on the "Network-wide" menu, you can easily view traffic passing through all networks, any event logs and packet captures you wish, network-wide summary reports, and more. It is also simple to configure alerts, group policies, MDM policies, etc. to be distributed through your entire network.

Learn how to get this combined network view here
Monitoring
The centralized monitoring provided by the combined view is invaluable to busy network administrators, as there is no need to go in and manage each network separately.
For example, take a look at the image below. You can view and export event logs for MR, MS, and MX networks in one location. The filter menu allows swapping between device types with just a click of the mouse.

This functionality is also available for traffic analytics, clients accessing any part of the network, packet captures, and summary reports.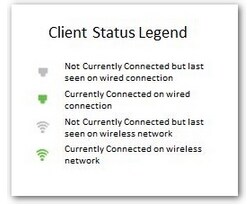 Each client is given a status which reflects its current or last known connection – handy, and also another way to search through all clients (ex// is:online or is:wireless)
Configuring
In addition to convenient monitoring, you can also take action and make quick network-wide configuration changes.
Why deal with hopping between different management consoles when you could make any changes you wish to any device within any network, all from the same page? With a combined view you can define settings for CMX, packet captures, group policies, firmware upgrades, email alerts, new devices, and more, all from the same tab.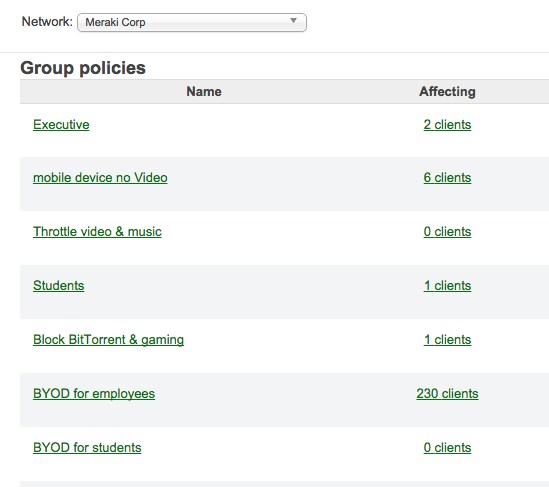 View and modify group policies for all of your networks, including MDM
You can grant network administrators full control or read only permissions for the combined network, which apply to all devices within the combined network. You can even tag specific networks and then assign dashboard administrative privileges by tag.
Perhaps you've heard about one of our newest feature releases, Network Topology. Combined networks are able to make full use of this intelligent map, which allows administrators to see and export a graphic overview of their logical network topology and the status of any device.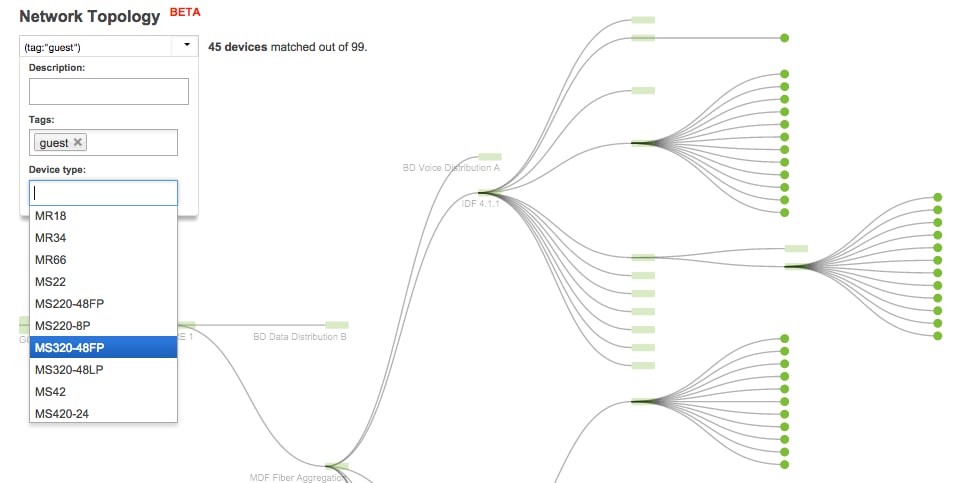 Topology in action
Our mobile device management solution, Systems Manager, is in a cloud-managed network of its own. While it is not yet fully integrated into the combined dashboard, it can be added as a complement to any network, even those without Meraki hardware. Read more about it here to see how simple it is to enroll and manage thousands of mobile and desktop devices.
For an example scenario, detailed menu navigation, combination how-to, and even directions on how to split up combined networks, check out this knowledge base article.
Happy merging!