A snapshot into how Cisco Meraki security appliances and wireless APs connect over 100 CorePower Yoga studios nationwide.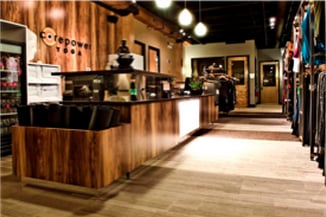 CorePower Yoga is the largest national yoga organization, with 120 studios across the United States and many more on the way. With classes for students of all levels, certification programs, a retail element, and between 125 and 500 employees per studio, the CorePower team has a lot on their plate – complex network management, however, is no longer an issue.
The IT Manager for CorePower, Jeff Collinsworth, leads a 5-man team tasked with maintaining the entire network (pictured below). After learning about Meraki from a third-party vendor and trialing equipment at a few studios, the CorePower team found that the biggest selling points were the deep visibility provided by the cloud management platform and the fast deployment enabled by plug-and-play hardware.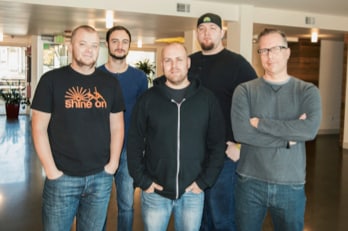 With plans to add 11 studios before the end of 2014, 30 in 2015, and 50 in 2016, the scalability inherent to Meraki has proven very valuable to CorePower in terms of cost and labor savings. "We are growing really big, really fast. I'm always thinking about scalable products with this kind of growth," said Jeff. "With Meraki, we spend less than a third of the time as before when setting up a new studio."
Each studio is equipped with one Meraki MX60 security appliance and at least one MR16 wireless access point. An MX100 security appliance at the Denver headquarters ties the entire network together, and Systems Manager is used by IT to monitor and manage company-owned devices all around the country.
The Meraki wireless APs display separate SSIDs for guests and employees at each studio, with the same setup at every location for a consistent user experience. The reliable wireless connection allows employees to quickly process class and merchandise purchases through a mobile point of sale (POS) system, and students to sign in for classes and submit electronic waivers at kiosk stations.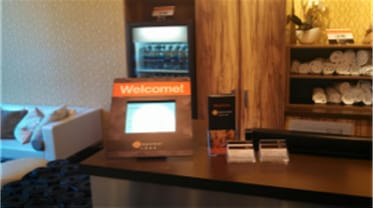 The MX Security Appliances enable content filtering and traffic shaping rules to limit social use of the network, prioritizing work-related traffic. There are per-client bandwidth limits in place at the studios for the guest wireless network and for employees at the corporate office. Site-to-site VPN ensures that specific traffic is traversing the intended networks.
All company-owned mobile devices are enrolled in the CorePower Systems Manager network. IT can deploy software, track the location of devices in real time, and use restrictions to prevent the addition of non-business essentials to devices.
With a lean IT crew, the remote monitoring and troubleshooting capabilities provided by the Meraki web-based dashboard have proven to be critical features. "Before Meraki, we would have to wait until a studio called in to report an issue," said Jeff. "Now, we fix problems straight from the dashboard before studios even know about it."
"There are a lot of cost savings by having the efficiencies that we've gotten with Meraki."
To hear the full story, click here to check out the webinar we recently hosted with CorePower IT Manager Jeff Collinsworth.