This Thursday evening, we will be hosting a tech talk on load balancing for datacenters right here at our Mission Bay office in San Francisco. Interested? Keep reading to learn more, and RSVP here if it strikes your fancy: November 20th, 6:30-9:00 PM.
Mohammad Alizadeh, Principal Engineer at Cisco, will be presenting a paper from this past year's Sigcomm conference, titled "CONGA: Distributed Congestion-Aware Load Balancing for Datacenters."
Abstract: Modern datacenter fabrics must provide immense bandwidth — 10s of Tbps across 1000s of ports — to support demanding applications such as big data analytics and large-scale web services. They achieve this by spreading traffic over many paths across dense, mesh topologies. Yet, state-of-the-art multipath load balancing mechanisms in datacenters are inefficient and fragile. In this talk, Mohammad will present CONGA, a new datacenter fabric load-balancing solution that he's developed as part of Cisco's Application Centric Infrastructure (ACI) products. CONGA significantly outperforms existing mechanisms like ECMP, reducing job completion times in an HDFS benchmark by over 2x in some scenarios.
Mohammad completed his PhD in Electrical Engineering at Stanford University in 2013. He then joined Cisco through the acquisition of networking startup Insieme Networks. Starting next year, Mohammad will become part of the Electrical Engineering and Computer Science department at MIT as an assistant professor.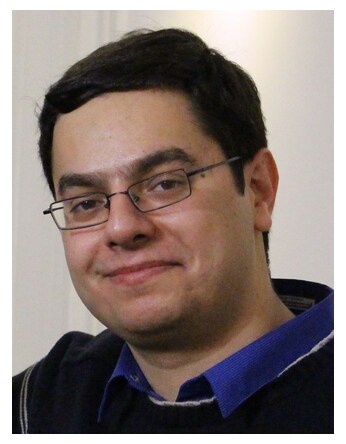 Thursday's Schedule:
6:30 pm – Food and drinks
7:00 pm – Talk by Mohammad Alizadeh
8:00 pm – Q&A
More information about directions, bike and car parking info, etc. will be sent to those who RSVP.
We periodically host tech talks at Meraki to connect Bay Area hackers interested in distributed systems, computer networks, and other technologies. If you would like to nominate a speaker or just want to learn more about the series, feel free to shoot us an email: techtalks@meraki.com.