In the event of emergency, the Cisco Rapid Response Kit can provide a quick and reliable network for first responders on the scene.
In disaster situations, relief groups often lack a stable network to transmit potentially life-saving communications. After Category 5 Super Typhoon Haiyan struck the Philippines in 2013, the Cisco Tactical Operations Team decided to take action and created the Cisco Rapid Response Kit (CRRK): a low-cost, alternatively-powered network to serve as a preliminary response in the early hours of a relief effort.
Inside the black box
The CRRK provides both wired and wireless voice and data connectivity to emergency relief groups. It includes a portable satellite terminal, Cisco Meraki MX60W, Cisco SF 100D-08P switch, and Cisco 6921 phone (see table below for details).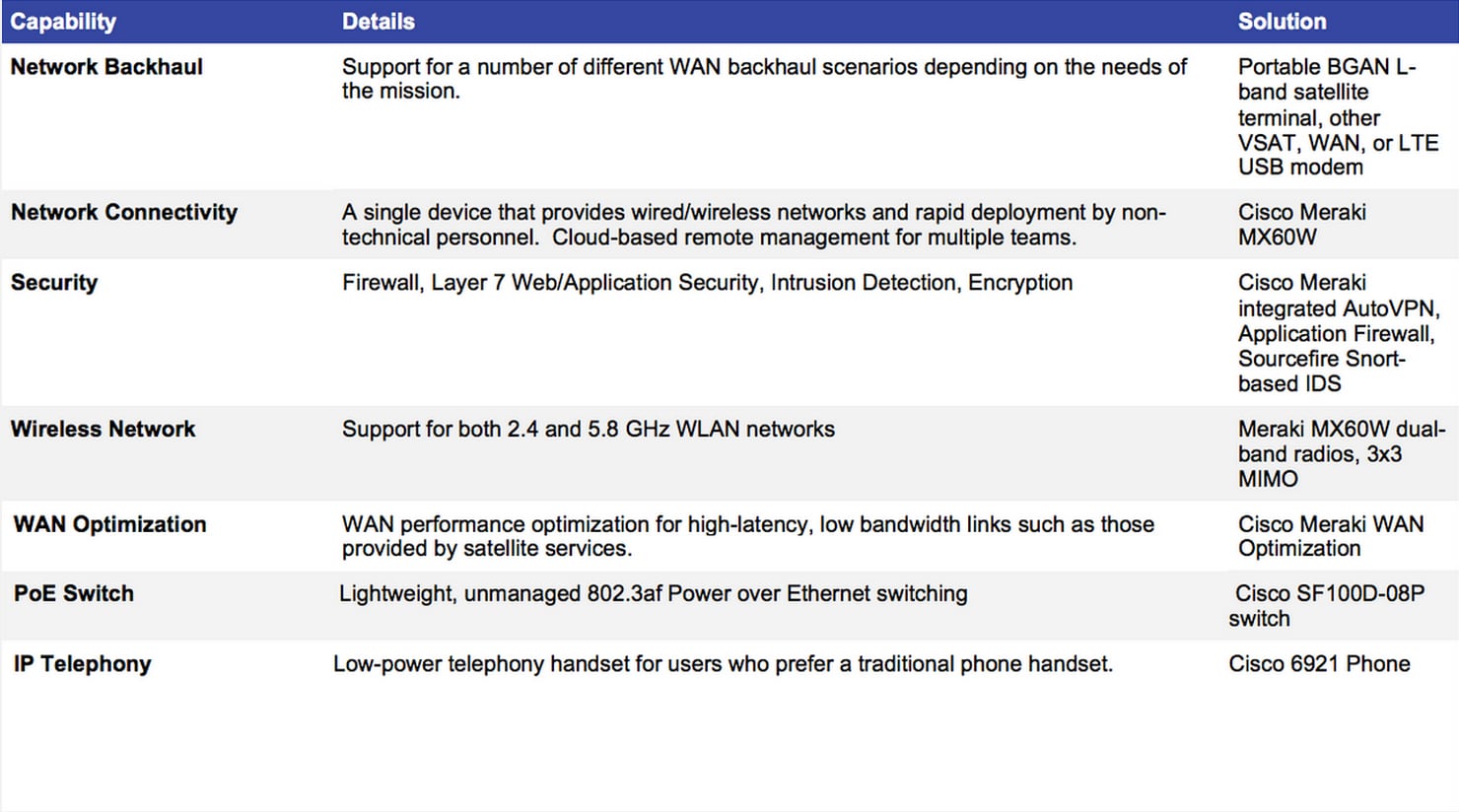 Hardware and feature sets included in the CRRK
Built with airline carry-on compliance in mind, these kits can offer a lightweight initial network response in the first hours of a disaster, while more extensive resources are being prepared. They can be easily deployed by non-technical workers, and yet still provide advanced security, satellite connectivity, and wireless network features.
Included is the Cisco Meraki MX60W, which provides all-in-one wireless, branch networking, and security. The MX supports cellular uplink and Auto VPN, making it easy to configure secure, IPsec site-to-site VPN tunnels for locations in remote areas. With the Meraki cloud management platform, network engineers can manage the network remotely while remaining safely outside the disaster area.
These kits are often needed in environments where grid power and fossil fuels for generators may not be available, due to damage or lack of infrastructure. Knowing this, the rapid response kit is operable with traditional as well as alternative sources of energy, such as battery packs, solar or wind power systems, or fuel cells. Teams can operate with power sources providing as little as 0.6 Kilowatt hours (KWh) for an extended duration, or 1.2 KWh for an indefinite period – and still have power left over to charge a small number of laptops, tablet devices, or other equipment.
The kit was first put into action during the Carlton Complex wildfire in Eastern Washington earlier this year. The largest fire in Washington State history, the fire covered an area five times the size of Seattle.
Two Cisco Tactical Operations team members set up two CRRKs in less than ten minutes. These kits provided wired and wireless connectivity to support a Type 1 incident management team, several state and local agencies, and thousands of firefighters and support personnel in the south zone of the fire.
Due to the great success of the kit, the CRRK is now being sent to West Africa to aid with communication amongst health workers in the ongoing Ebola crisis.
Check out the following pictures from the Carlton Complex wildfire for a look into how off-the-shelf networking can aid humanitarian relief efforts.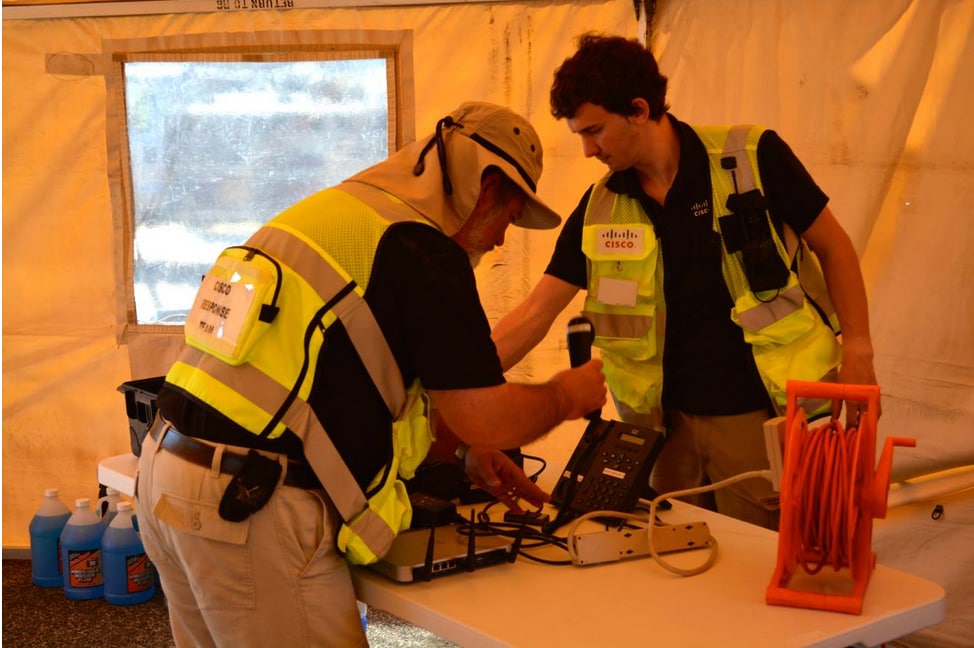 Cisco TacOps team members deploying a Rapid Response Kit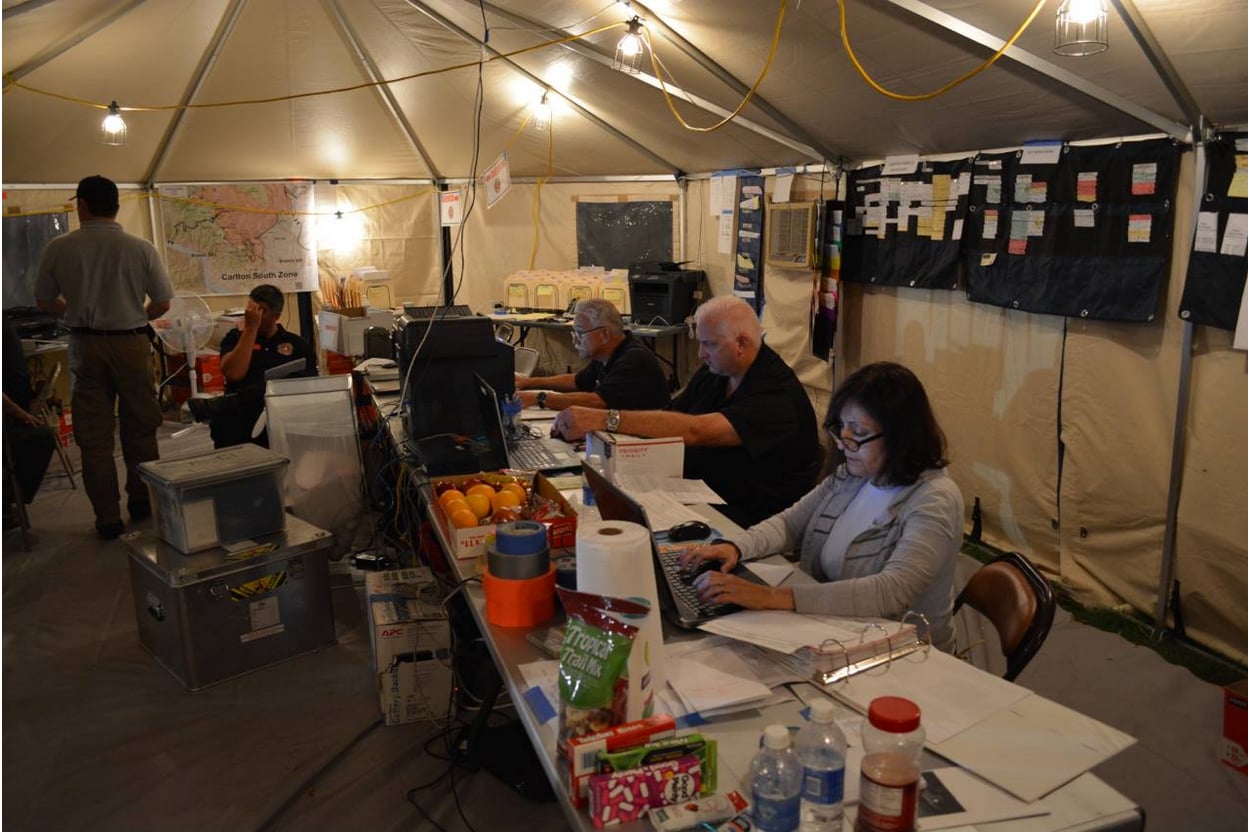 Members of the Carlton Complex Incident Management team working on the relief network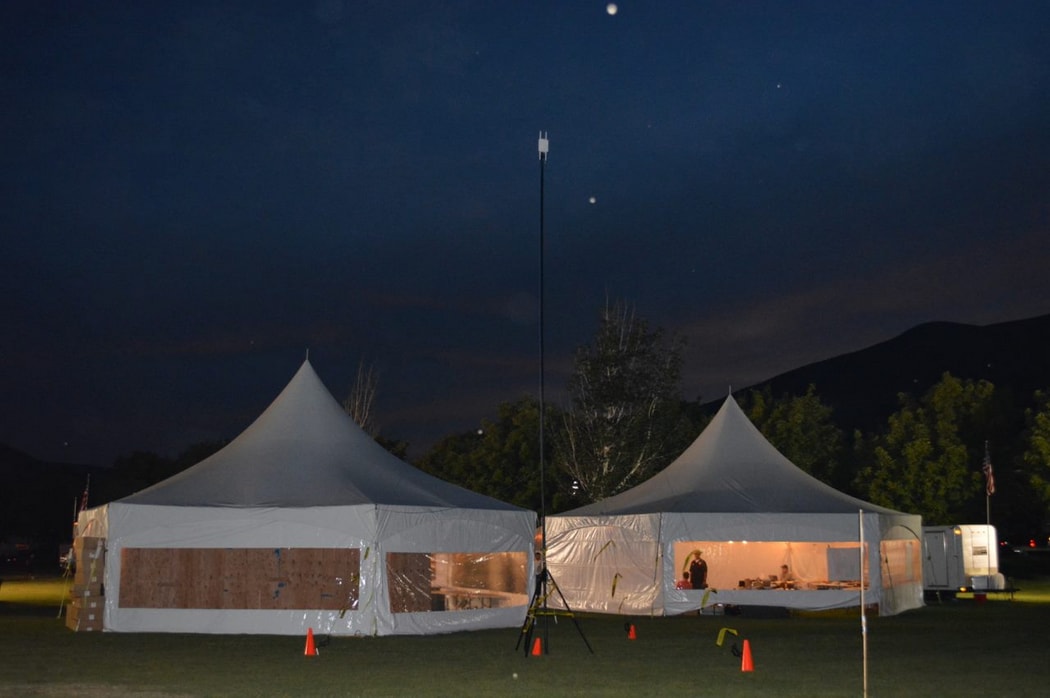 A Cisco Meraki MR66 access point deployed on a Blue Sky mast for the firefighter WiFi network