Hotspot 2.0 on Cisco Meraki APs
Every network service provider and carrier in the world is aware of Hotspot 2.0 and its implications for cellular data offload and increased adoption of public wifi networks. With its inclusion in and the proliferation of Apple iOS7 and Samsung android platforms, providers are just now beginning to see the global mobile device population become capable of automatically associating to carrier hotspots. This is just the beginning of growth: Hotspot 2.0 Release 2 will add automatic provisioning of network selection policies (i.e. the ability to provision mobile devices with Hotspot 2.0 settings over the air instead of being limited to initial factory setup).
Carrier cellular networks are already saturated with data; as each provider begins execution on strategies to implement WiFi offload and capitalize on Hotspot 2.0, they face a number of considerations beyond simple evaluation of Hotspot 2.0 support by AP and vendor. How much capital investment is required to support a pilot, regional, and national deployment? How can an infrastructure gradually scale while maintaining visibility into customer usage and offload. Many wireless access points can support Hotspot 2.0 technology; the Cisco Meraki platform is uniquely suited to deploy and manage regional and national hotspots with minimal capital investment and immediate time-to-market. It is useful to understand the history of hotspots in order to understand how big of a leap forward Hotspot 2.0 and Meraki are for carriers.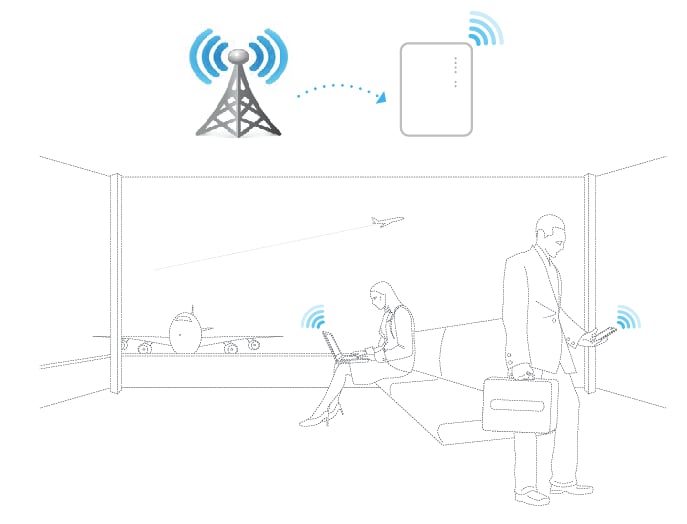 Hotspot 2.0
Hotspot 2.0 allows users to roam seamlessly from a cellular network (3g/4g) to a WiFi network. Without Hotspot 2.0, clients can switch from cellular to WiFi, but users must manually select an SSID, perhaps click through a splash page, and are provided no assurance on the safety of the target WiFi network. Hotspot 2.0 addresses these limitations providing a simple and secure roaming experience for the user. Hotspot 2.0 allows clients to learn about the target wireless network before connecting: security settings, speed, venue type, free or paid, and most importantly, if the network has a roaming agreement with their cellular provider. Clients no longer have to know which SSID is safe. If the network is partnered with their cellular provider, client devices will automatically connect, bypassing SSID and basic security selection.
Benefits of Hotspot 2.0
The implementation of Hotspot 2.0 brings benefits across the board. Most notably, carriers benefit by offloading ever-increasing cellular traffic. Hotspot 2.0 also provides a mechanism for partners to monetize roaming partnerships with carriers, creating an ecosystem of coverage. Finally, users are a big winner, with access to secure, speedy internet access, especially in areas where cellular coverage is limited due to user density.
Simplifying Hotspot 2.0 deployments
As carriers look to deploy Hotspot 2.0 networks, there are a plethora of non-trivial details to address beyond simply supporting the standard. National deployments require an infrastructure that can scale and be quickly piloted. The Cisco Meraki solution is perfect for doing proof of concepts, rapid deployment, and scaling from 1 to 100, or 10,000+ sites. In fact, the MSP portal is specifically designed to manage a solution just like this. Cisco Meraki's multi-tenant architecture is fully redundant, secure, and scalable; carriers simply need to deploy the APs. The Cisco Meraki platform also provides the most flexibility for evolving networks. Given that a change to the Hotspot 2.0 deployment could affect hundreds or thousands of access points, the ability to push out a mass configuration update and sync is crucial for network admins.
Just as important as quickly deploying and scaling new hotspot networks, carriers need a mechanism to measure customer adoption in order to be successful. How can network usage be monitored and measured? Cisco Meraki allows for complete visibility of network resources as well as who is using the network, and how much traffic they are using. Partners can retrieve data about users, sites, and load. Data can be zoomed to specific areas, or aggregated across an entire deployment right in the Meraki dashboard, or exported to correlate with a carrier's customer databases.
The scalability, deployability, and centralized management provided by Cisco Meraki's cloud architecture uniquely suits the needs of small and nationwide Hotspot 2.0 installations. From rapid deployments to distributed management and customer analytics and visibility, check out how partners are using Cisco Meraki platform to provide managed service offerings and custom-branded dashboards for users.