The Cisco Meraki team is thrilled to introduce version 2 of the Meraki dashboard mobile app. It's packed with new features and available now from the Google Play and Apple iTunes app stores.
Rich, detailed visibility
Rich visibility into users, devices, and applications is key to understanding network behavior and making informed policy decisions. The mobile app now includes Layer 7 application visibility and automatically reports applications—and categories—that consume bandwidth on your network. Identifying bandwidth–hungry apps like YouTube and Skype, as well as recreational ones like Facebook and sports websites, is intuitive and easy. This visibility reveals trends of an entire network and is also available for any specific client, identifying the network behavior of top bandwidth consumers.
Do more on the go
IT admins often have to authorize users onto their guest wireless network, a necessary but time–consuming task. The app now supports guest authorization, meaning admins don't even have to go back to their desks to approve and onboard users onto the guest network.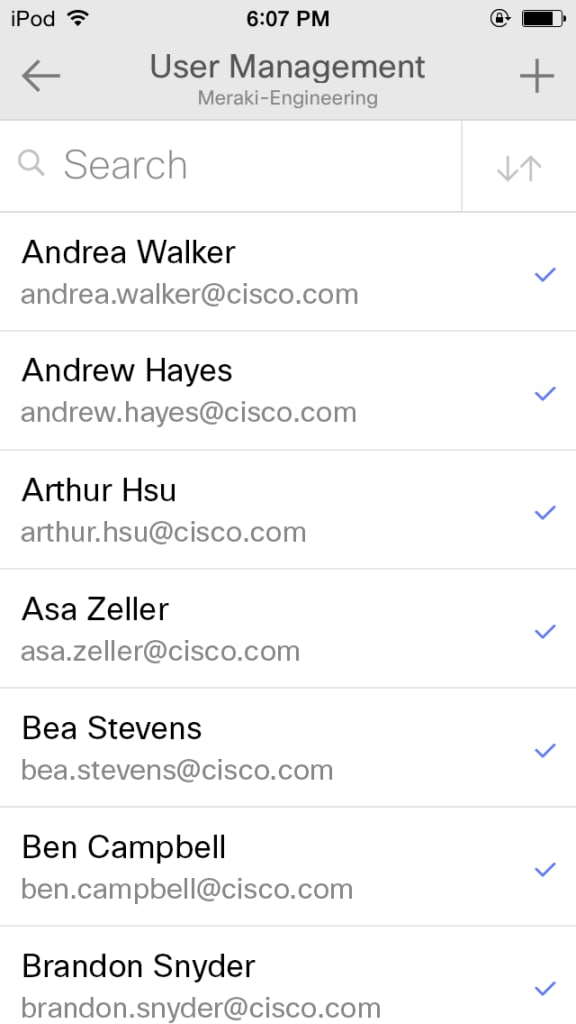 Onboarding a guest is as easy as navigating to the guest SSID and approving users as needed, so it's not necessary to open the Meraki dashboard on your laptop to authorize guests. The user list can be sorted, allowing easy identification of authorized and unauthorized guests through the app.
CMX Analytics
CMX Analytics give insight into the aggregate behavior of users and visitors in an environment, measuring data such as visitor capture rate, loyalty, and visit frequency. This data helps IT and operations teams optimize their business to attract more passersby and convert them into paying customers. A new view shows summarized CMX analytics, letting administrators quickly measure the trends and performance of any location in an organization. Find summarized CMX metrics and the link to CMX details from the Summary tab.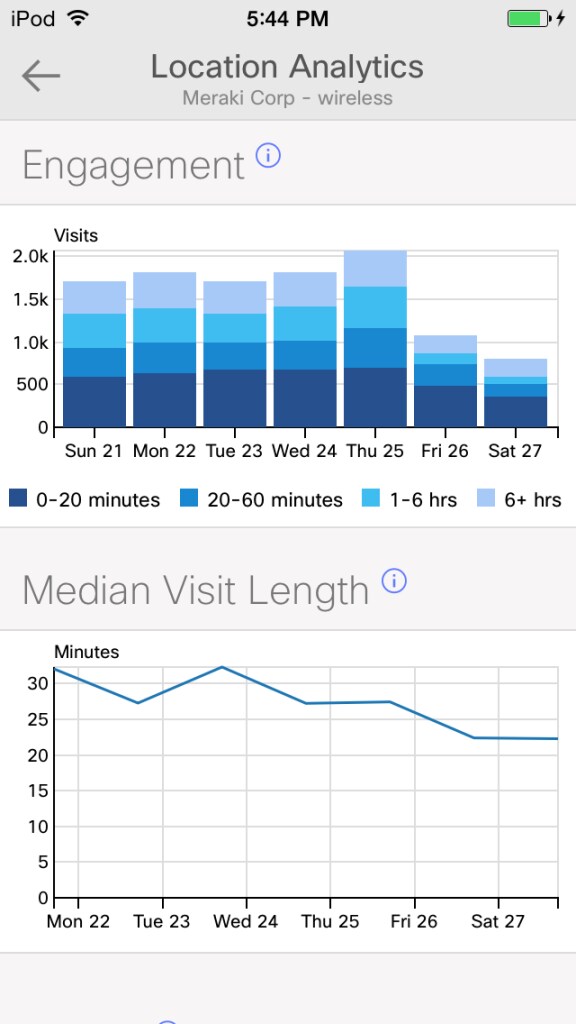 Enhanced for mobile
The team has been constantly adding richer, more detailed visibility into Meraki network devices and has re-designed the device details view into a tabbed interface. This makes it easier to find the most important information about a switch or access point. Troubleshooting tools have a new, dedicated tab, making it easier to remotely track down network or client issues.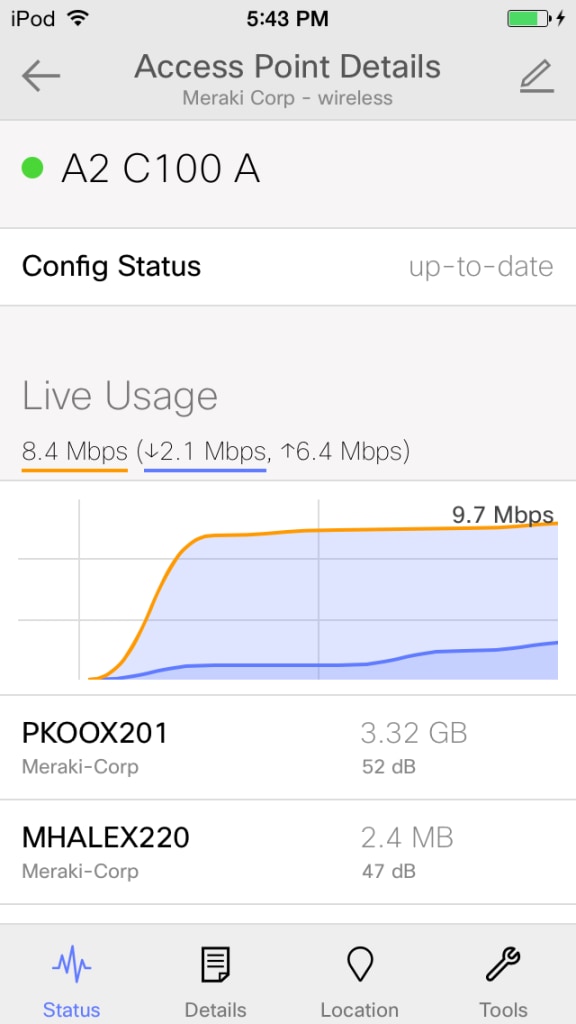 As always, send us feedback and enhancement requests using the make-a-wish feature, found in the "More" tab.