Our recent appearance at Wireless Field Day 7 included new features… and gnomes
Last week we were proud to welcome the Tech Field day wireless delegates to our San Francisco headquarters for a comprehensive Cisco wireless update, beginning with a focus on the cloud managed Meraki line. This was our third time presenting to this influential group of experienced industry bloggers and commentators, and there were plenty of new features to talk about.
The session kicked-off with an introduction and product update from our wireless product manager, Raj Krishna, covering the refreshed AP lineup, as well as a slew of new features and interoperability with established Cisco platforms like ISE and Prime.
With the introduction out of the way, it was time to go into more detail around wireless as a platform. This section covered the
APIs
we have made available for
location analytics
, external captive portal, syslog, and more recently,
SAML
 support. Raj's detailed walkthrough was then followed by a live demo from our Product Marketing lead, Katie Lane, showcasing some great examples of our APIs at work.
For the final part of the Meraki section, Katie and Raj went into more detail around the newly updated, more efficient Traffic Analytics capability, which provides smarter, adaptive information about how valuable network resources are being consumed.
Following the Meraki portion of the event, other Cisco wireless leaders went on to provide technically detailed sessions focusing on 802.11ac, including upcoming developments which will further increase the speed of that standard, plus ways to tweak real-world performance in high client density environments.
Feedback from the Tech Field Day delegates was extremely positive, and we hope you'll find these recordings useful as well.
Final mention must go to our exclusive Cisco Meraki gnomes, which were each sent off to new homes with the delegates. At least one of them has already gone on vacation, appearing on the beach in Hawaii and even setting up his own Twitter account which we shall be watching with interest.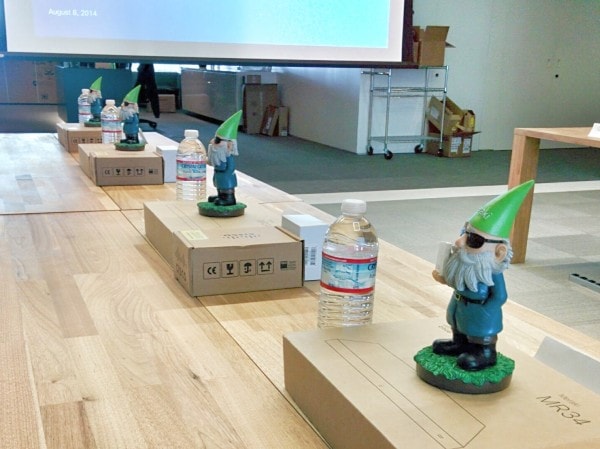 We love sharing the fruits of our labors, and Wireless Field Day 7 gave us another great opportunity to do just that. Over the coming weeks we'll be sharing further details on some of these great new features, both here and over on our YouTube channel , so be sure to stay tuned.