Thanx uses the Cisco Meraki Startup Kit to power their platform which effortlessly rewards customers for their loyalty.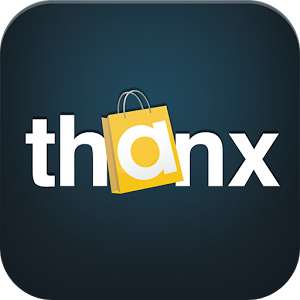 Thanx helps brick-and-mortar retailers and restaurants identify, engage, and reward their best customers without the hassle of integration or new hardware to install. The mobile-based technology allows consumers to earn rewards for their loyalty at merchants across the US by shopping as usual with any registered credit or debit card. Notifications come in real-time right after making any qualifying purchase. For merchants, it's the web-based consumer insights and data-driven marketing tools that get them really excited about Thanx.
After missing the cut-off for last year's round of Startup Kits, the Meraki team was glad to see Thanx apply and took the opportunity to hand deliver the kit to their office.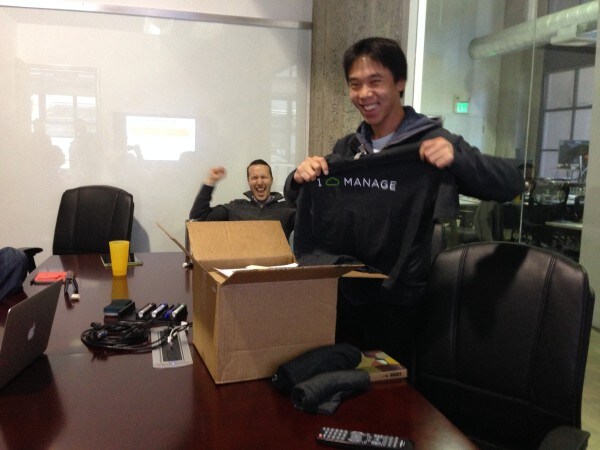 Excited to get started with Meraki cloud management.
In May, Thanx moved into their first office after growing out of their original space in the SOMA neighborhood of San Francisco, where they shared office space with another technology company that provided Internet access. As the sole occupants of the new space, having a reliable and robust network solution was a must.
"Our Meraki equipment arrived just in time for our move into our first office," said Thanx CEO, Zach Goldstein. "We were able to set up the whole office out of the box and without an IT person on staff. Our engineering and sales teams were up and running on day one – committing code and making VoIP sales calls without missing a beat. We love our Meraki gear."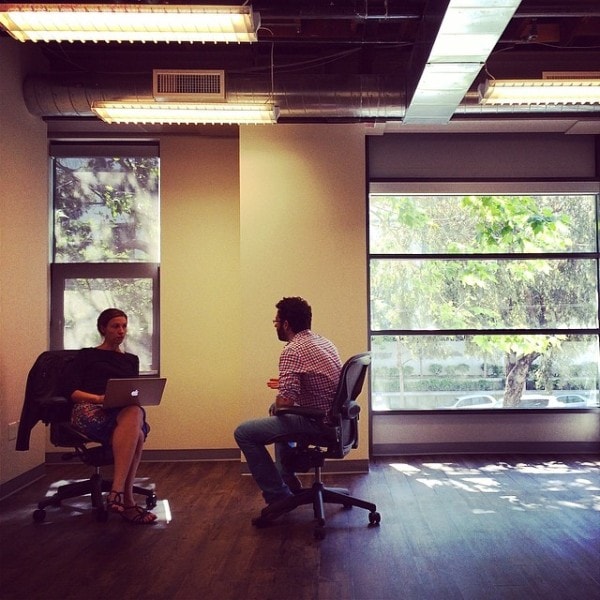 Setting into the new Thanx offices.
The reliability of the Cisco Meraki network allows Thanx employees to work happily, whether at their desks or in common areas. Not only are work stations and tablets connected to the network, but a laptop connected to a projector displays real-time product stats on a 16-foot wall, providing the team with the most up-to-date information and customer engagement (and music and World Cup games from time-to-time).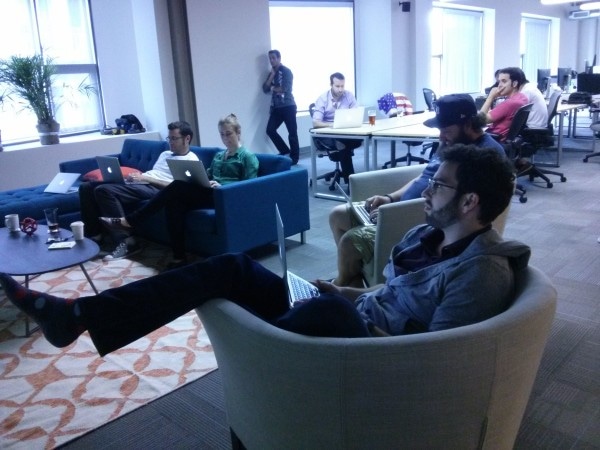 The team using the wireless to work on their laptops while watching the World Cup.
The day to day operations in the office have changed tremendously with the addition of a reliable network. Thanx Operations Manager Susan Zolezzi noted that without the Cisco Meraki gear, this wouldn't have been possible:
"This is the first place I've worked where everything is wireless and I'm amazed how seamless it is. Every one of our devices are connected through our Meraki gear – our laptops, tablets, phones, printer, everything! And I have yet to have a connection issue. Thanks for the awesome set up Meraki!"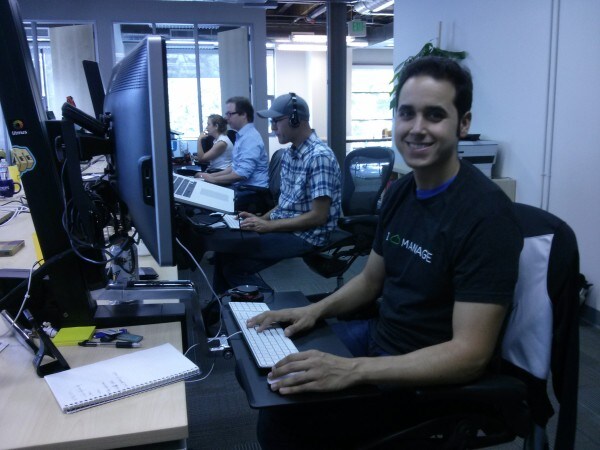 Thanx employees are all smiles with the Cisco Meraki network in the office.
Keep checking in or subscribe to our blog for more Startup Kit spotlights.