Thousands of interactions, hundreds of demos, and one impossible mission.
The Cisco Meraki team spent last week in Atlanta, Georgia at ISTE 2014, an education-focused conference where attendees are encouraged to collaborate, discover, and share ideas on integrating technology in the learning space. This year, we had twelve different demo stations and had a great time talking with the hundreds of people who came by our booth to chat and check out the solution.
We also completed Mission: Impossible – One Hour WiFi. A live session on setting up an enterprise grade wireless network in under an hour, and then even had attendees authenticate to it.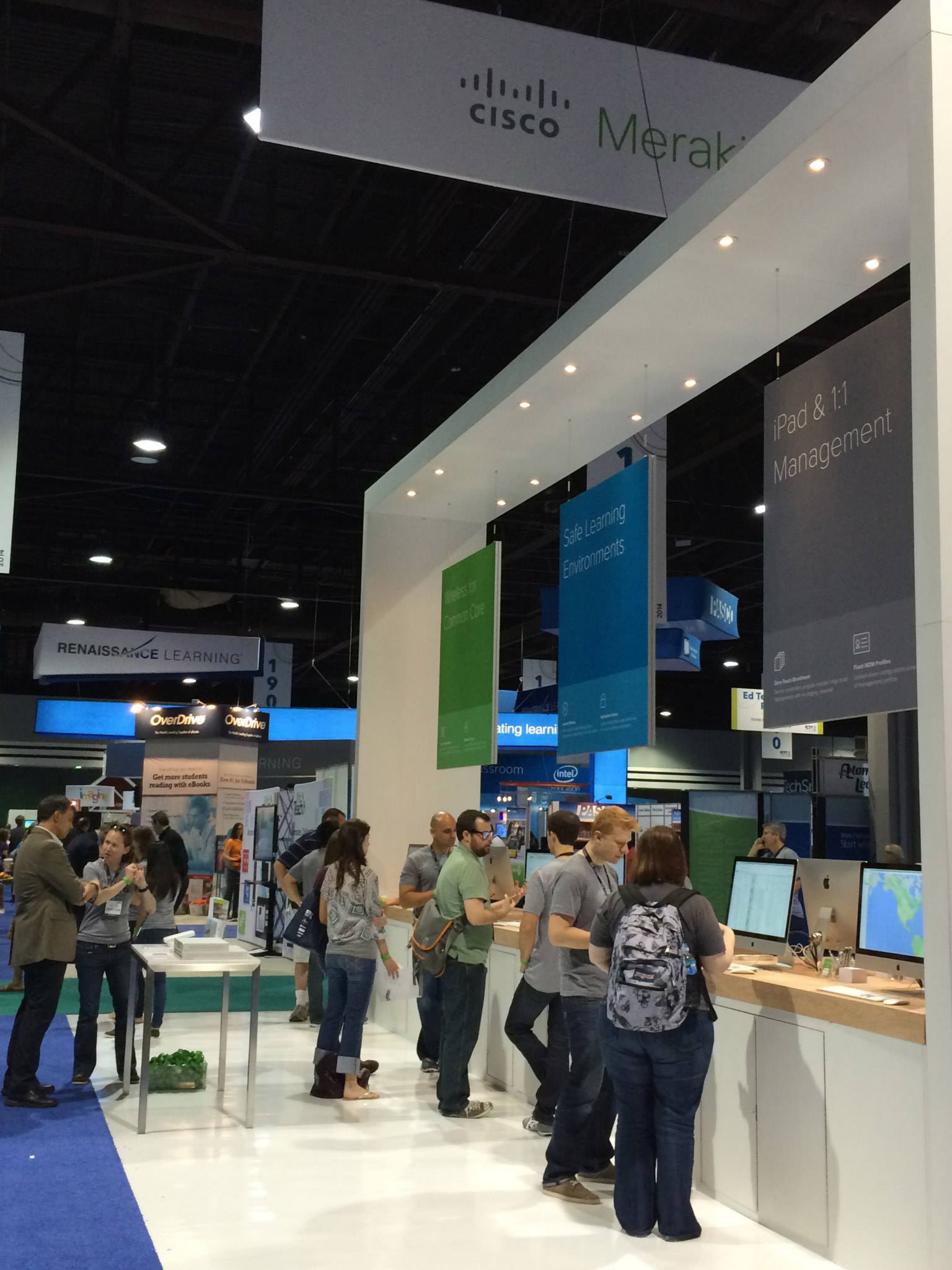 Having all of our gear on display, from wireless APs to switches to security appliances, let us make the connection between our intuitive cloud-based management dashboard and the devices being controlled from the web browser. In the case of Systems Manager, our free cloud-managed MDM, we demoed features on the mobile devices we were using at the booth, talk about real-life application!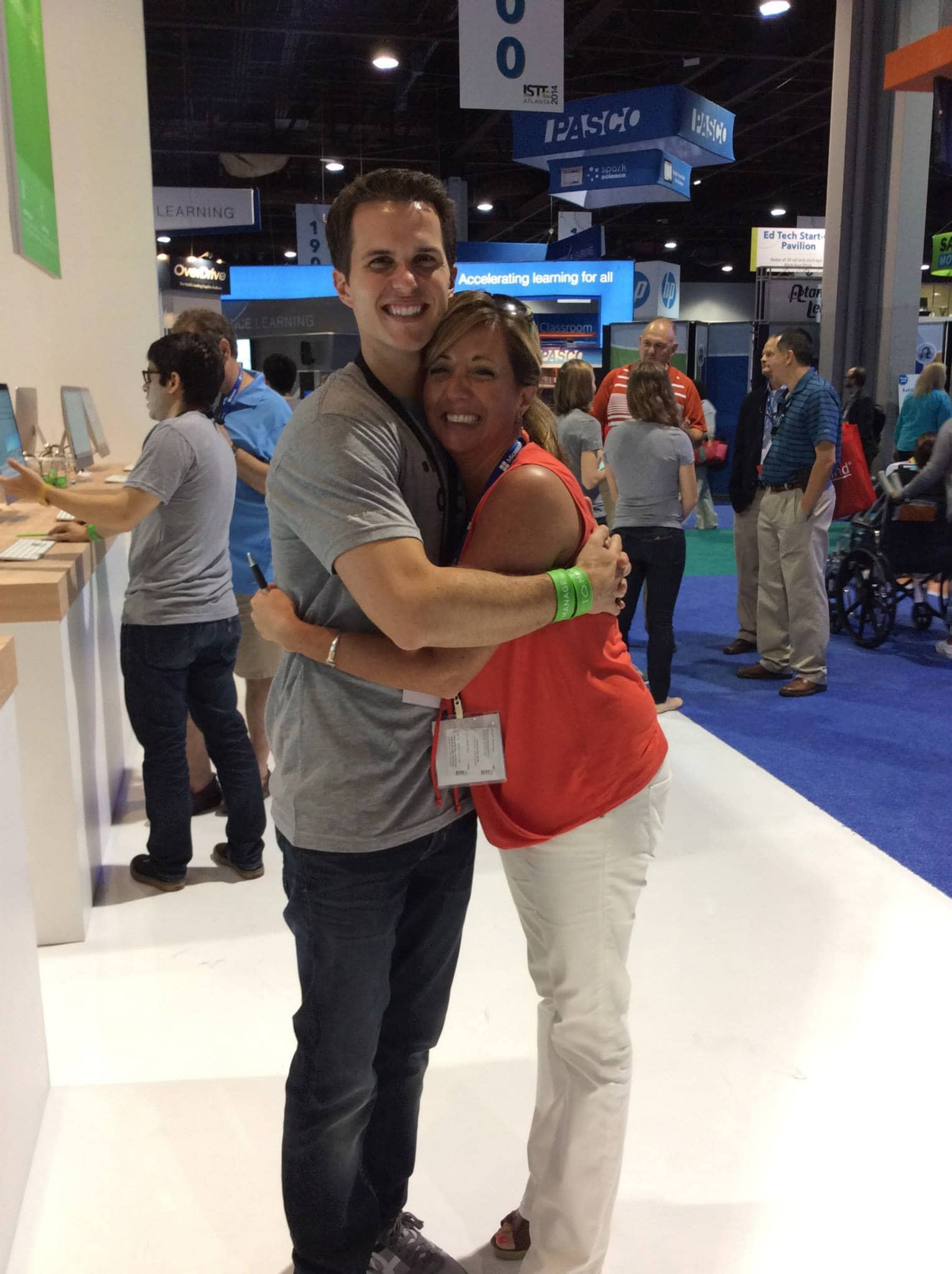 A happy Cisco Meraki customer!
To learn more about why Cisco Meraki is an ideal solution for education, check out tomorrow's webinar, co-hosted by Dirk DeLo, CTO at Avenues: The World School, an international school with a growth plan for 20+ branches around the world.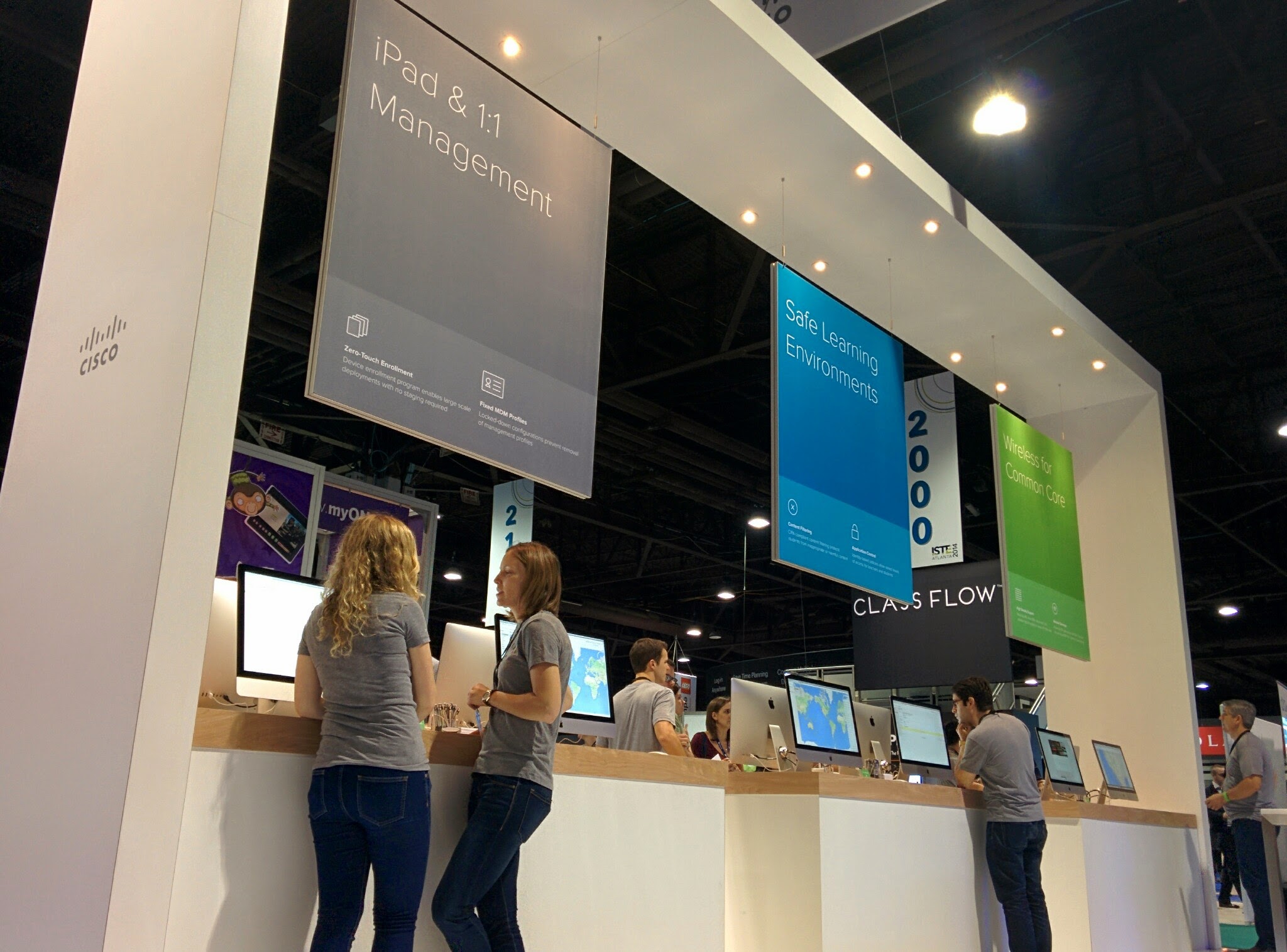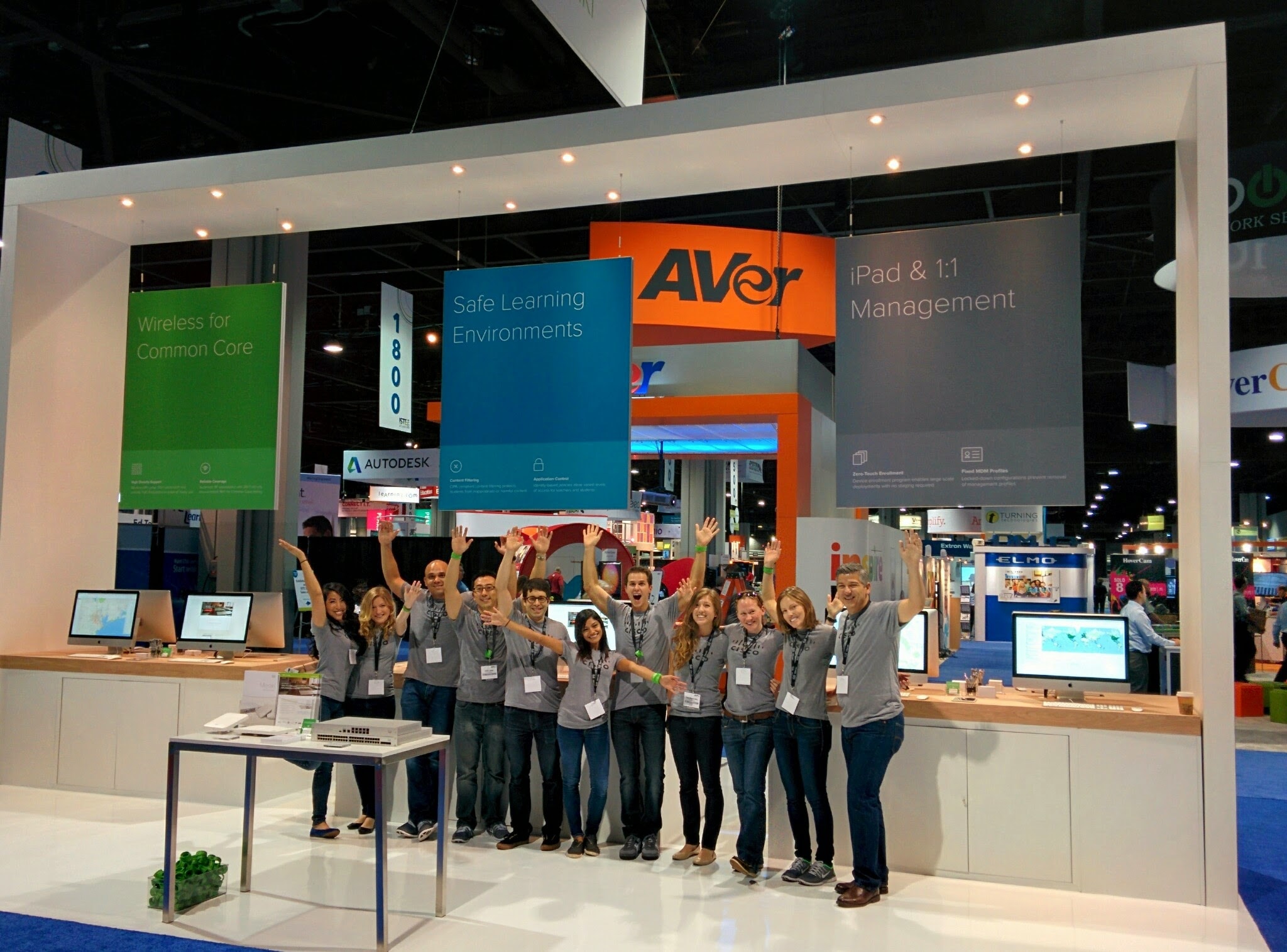 The Cisco Meraki team.