Last month one of our many thousands of Certified Meraki Networking Associates wrote an informative blog post which was published on cisco.com. The post talked about serving guest networks at branch sites and tunnelling all guest data to the company's HQ for logging purposes in accordance with federal regulations. You'll find it embedded below.
Nothing brings technology features to life better than real world experiences, and we loved the easily digestible story of how a genuine customer challenge was solved with Meraki equipment. This great blog post got us thinking. Perhaps we should extend an invitation to our many customers and partners to contribute their experiences in the form of guest blog posts, to be published on this site. We know our equipment is deployed in all kinds of environments, from schools, hospitals, shops and businesses to less typical settings, like cruise ships and concert venues, so we're confident there are many stories to be told.
Beginning now and running through to the end of the summer, we're planning to publish one guest post per month, right here on our blog site. What kind of thing might make a good post? Here are a few ideas to get your creative juices flowing:
Replacing that old networking gear with Meraki
An interesting or unusual problem that a Meraki feature remedied
How a feature was used to streamline operations
How Meraki technology paid back or added value to a business
Odd locations where Meraki equipment has been deployed
As with all blog posts, the goal is to inform and entertain the reader, so we're looking for contributions which supplement our own posts with some real-world examples, complete with diagrams and photos to visually enhance the post.
As a small incentive, and just because we love an excuse to give them away, we'll send a Meraki T-Shirt just like this one to the writer of every published post: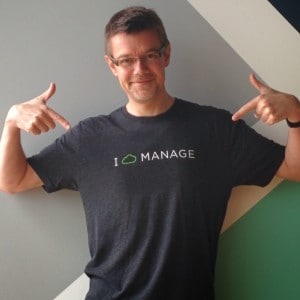 Interested? To get started just send us a brief description of your idea and contact details using this form.
Oh, and here's the post that started this whole thing off….