Keep tabs on when mobile devices leave the premises and even control what information they take with them.
Mobile devices used in enterprise or education settings are a big investment and are likely to have important information or resources stored on them. But the problem inherent in mobile devices is that they are mobile. With enterprises, schools, and even government facilities issuing mobile devices or permitting BYOD, admins using Systems Manager now have the ability to know when devices leave an area and what information is taken.
Using the Configure > Geofencing feature in Systems Manager, admins can establish physical boundaries that will send alerts when a device leaves or enters the defined area. This is invaluable for knowing when devices leave the premises and permitting admins to take action as needed.
Simply create a new geofence rule and, using tags, select the devices to which the rule is applied. The area can be defined using specific addresses and radiuses or can be placed on the map. Admins can also permit a grace period for users to bring their devices back into the geofence area before receiving an alert.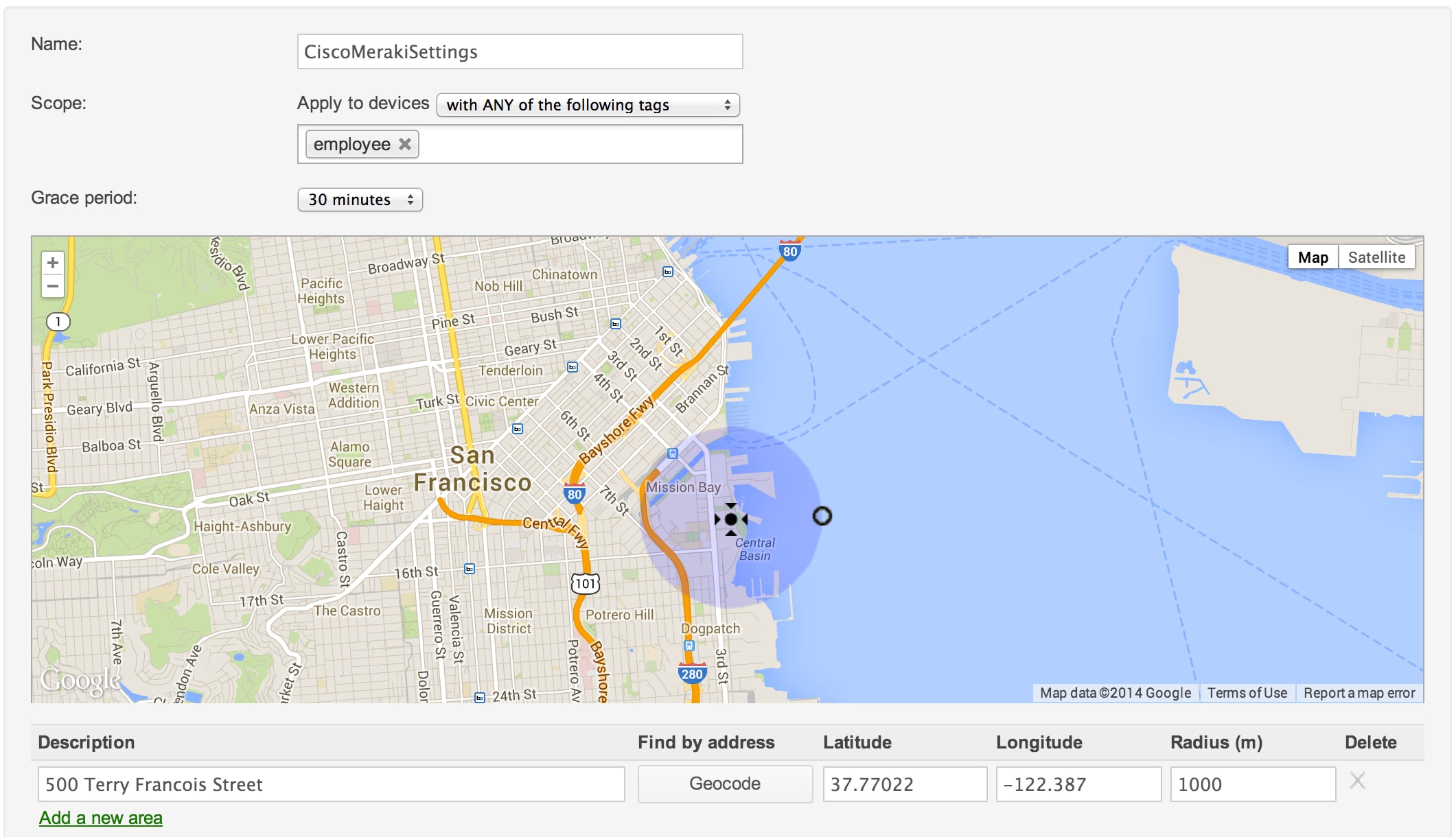 Whether the devices are company/school-owned or employee/student-owned, the geofence management feature in Systems Manager enables admins to specify acceptable boundaries within which devices can access certain information. Different profiles can be applied to the devices depending on whether they are within the geofence or not. For example, a device within the geofence might have a profile allowing access to all organization content, while a device outside the geofence may only have access to certain, non-confidential data.
Navigate to MDM > Profiles and select an existing profile or create a new profile. Under Scope, type "geofencing" and two options will appear: "Geofencing – compliant devices" and "Geofencing – violating devices". Select the type of geofencing tag this profile will follow and save changes. Now, any device that is compliant or violating the geofence, depending on the selection, will have the profile applied. Meaning, that when a device with a "Geofencing – compliant devices" profile is no longer compliant, Systems Manager will automatically remove the profile, along with the settings and content associated with the profile.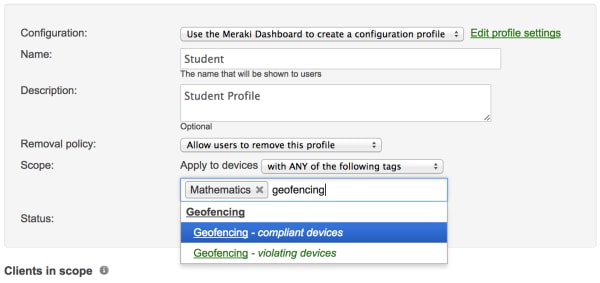 Depending on how each organization establishes their tags and defines their profile groups and accessibility options, the applications of using geofence management are limitless.