Folks at Cisco SF take the time to support a number of causes, using our many talents.
As we head into the Thanksgiving holiday, we are thankful for the exciting year we've had and love being able to give back when possible to various charities and causes.
Earlier this year, a strapping sales team put their muscles to work for Habitat for Humanity by cleaning up a local park, including planting new flowers and trees.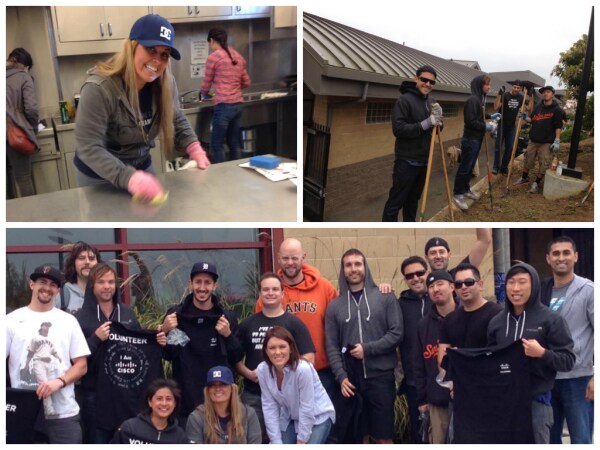 The Cisco Meraki team earns their t-shirts after a day of elbow grease and yardwork.
In September, a fit team of runners participated in the JPMorgan Chase Corporate Run. We had over 15 registered runners on the team who helped raise money for this year's San Francisco beneficiary, Larkin Street Youth Services. Led by Chris Ashley, who finished his 3.5 miles in under 20 minutes, the Cisco team made a strong showing.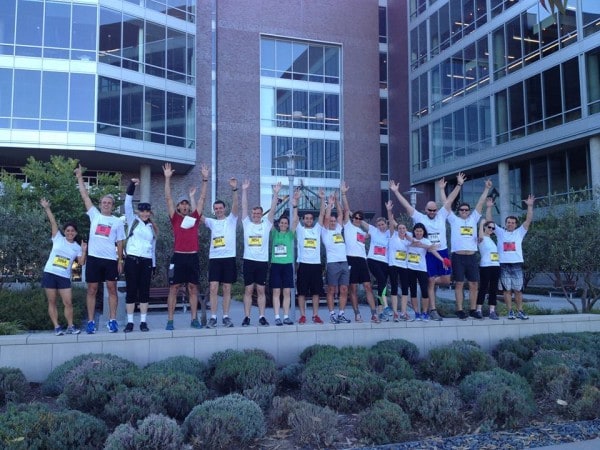 The runners show off their athletic calves.
Always looking for ways to use his athletic ability for good, Jack Wall recently made a splash in his unique way of raising money for charity – by dancing!
Dancing for Foster Children benefited SF Casa, an organization with a mission to train community volunteers to serve as officers of the court to advocate for the best interests of abused and neglected children in the foster care system. As an extra incentive to donate, Jack announced that the person with the highest donation would have the honor of choosing his dancing outfit. See below for the end result: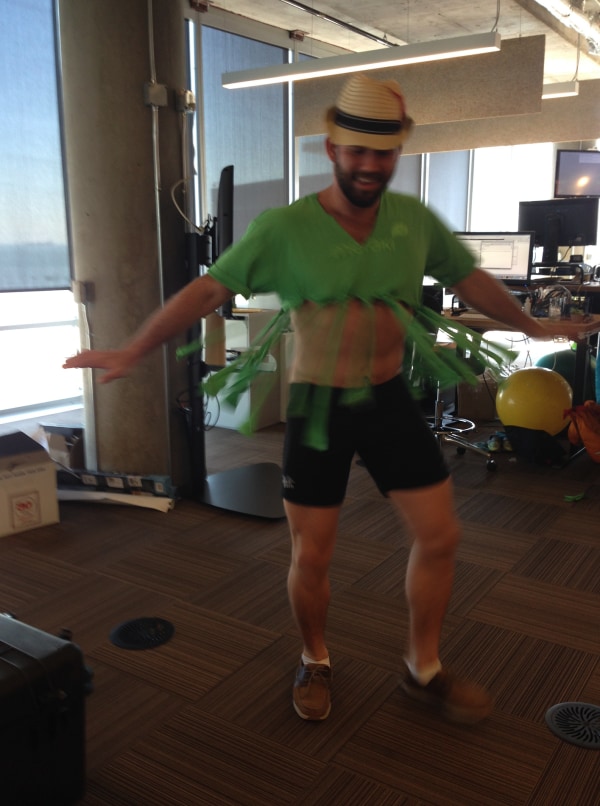 Jack's dance outfit, expertly styled by Denise.
Movember is always an exciting time at Meraki, and this year is no different. Emboldened by last year's success, the hirsute folks at Meraki have once again formed Team Moraki. The enthusiastic participants' main goal is to raise money for men's health, but they're also competing to make it into the infamous Mo'raki Calendar.
Select months from the 2013 calendar shown below: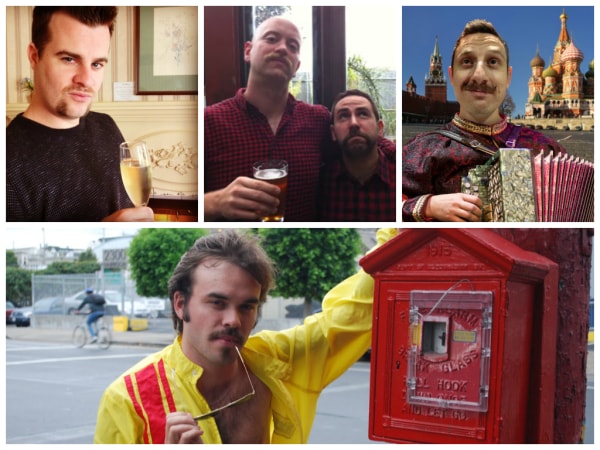 We're always coming up with new charities, organizations, and pursuits to put our energies into! Like us on Facebook to see photos and share ideas on how to give back over the holidays.