Manage OS X devices via Profiles for even greater MDM functionality
Systems Manager recently rolled out support for configuring and managing OS X devices using Apple Configuration Profiles. Profiles allow administrators to deploy settings and policies to mobile devices via Systems Manager, such as passcode enforcement, wireless, and VPN settings. We will take a look at how to set it up, what it looks like on your Mac, and what new features are available.
Setting up Profiles in Systems Manager
Under Mobile > Deployment, click on the Mac Enrollment tab to get started.

Devices can be enrolled just like iOS and Android devices by visiting m.meraki.com in a browser and entering your System Manager organization ID, or by directly sending enrollment links to users.

Viewing Profiles on your Mac
Once installed on your Mac, there will be a new icon under Systems Preferences called Profiles.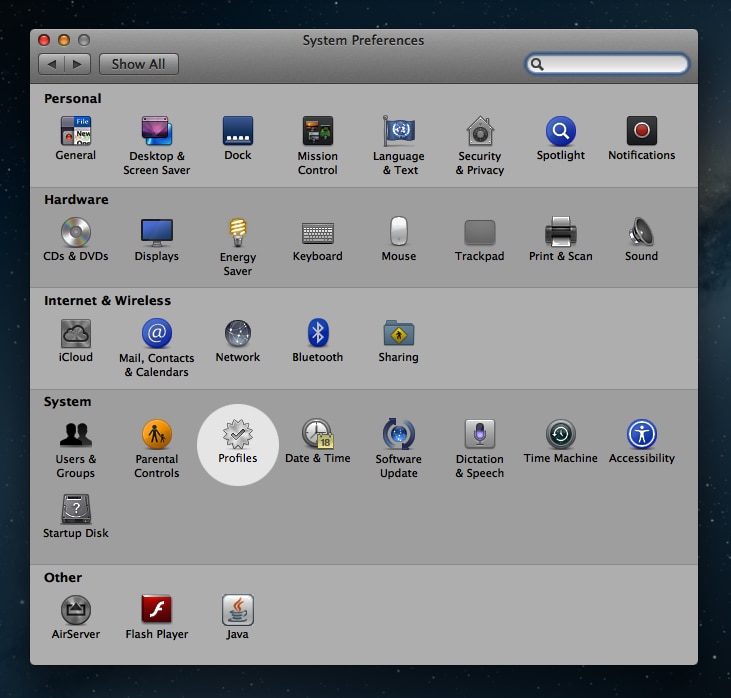 Here you will find your Meraki management profile.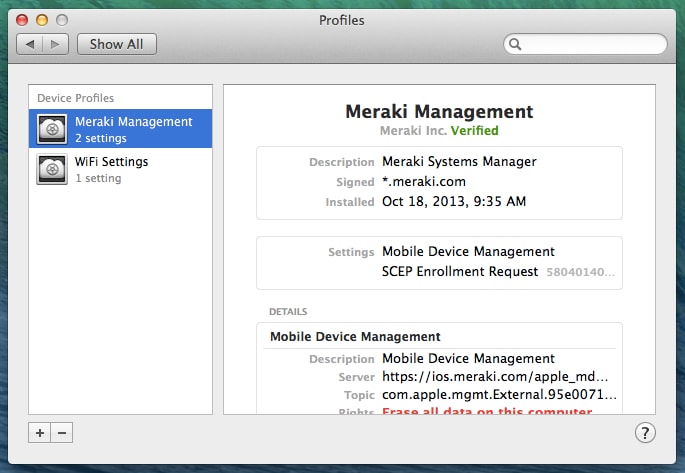 New features now available
By deploying Profiles, administrators can now enforce passcodes on enterprise devices to ensure company data is kept safe. The ability to deploy WiFi and VPN settings alleviates some of the burden on IT staff by allowing pre-configuration of devices for network access.

Systems Manager's native agent and Profiles work together
If you are already managing OS X devices with Systems Manager, Profiles offers additional features that incorporate nicely into your existing setup. The native agent you are currently using will continue to provide all of the great SM features you are accustomed to (remote desktop, command line, approximate location, etc.). Profiles works together with the native agent to provide comprehensive mobile device management functionality for enterprise networks. Stay tuned for new features available via Profiles, and for a complete overview of the features available via Systems Manager, take a tour here.