Manage iOS 7 devices with Cisco Meraki Systems Manager including all the latest iOS 7 security functionality.
As many of you may have noticed, your iPhones and iPads received a fairly large update with the recent release of iOS 7. This new revision brings many improvements to the way mobile device management systems interact with mobile devices as well as a plethora of configurable enhanced security settings. We have been busy implementing these new features into Systems Manager. While there are many new features, we wanted to highlight a few of the most exciting ones now available to you in the dashboard.
Open-in controls
Open-in allows users to determine how documents or applications open between managed apps (apps deployed via Systems Manager) and unmanaged apps (apps deployed by the end user). Previously, users could open sensitive documents in whatever app they wanted, increasing the risk of that data being compromised. Now, Systems Manager can limit the scope of where secure files can travel. Ensure sensitive data is only accessible to IT-approved apps with the click of a box. This feature allows for even finer segmentation between corporate data and user data.

Account settings control
Another feature added in iOS 7 is the ability to control whether or not a user can modify their account settings. Specifically, administrators can prevent users from changing important exchange email settings.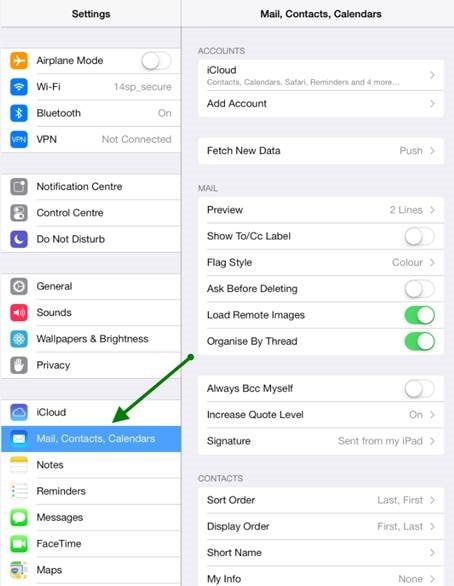 Lock screen controls
Finally, administrators also have the ability to control the lock screen on devices. Display or hide the today screen, notification screen, or control center via Systems Manager to protect which information is displayed before a user officially logs into the device.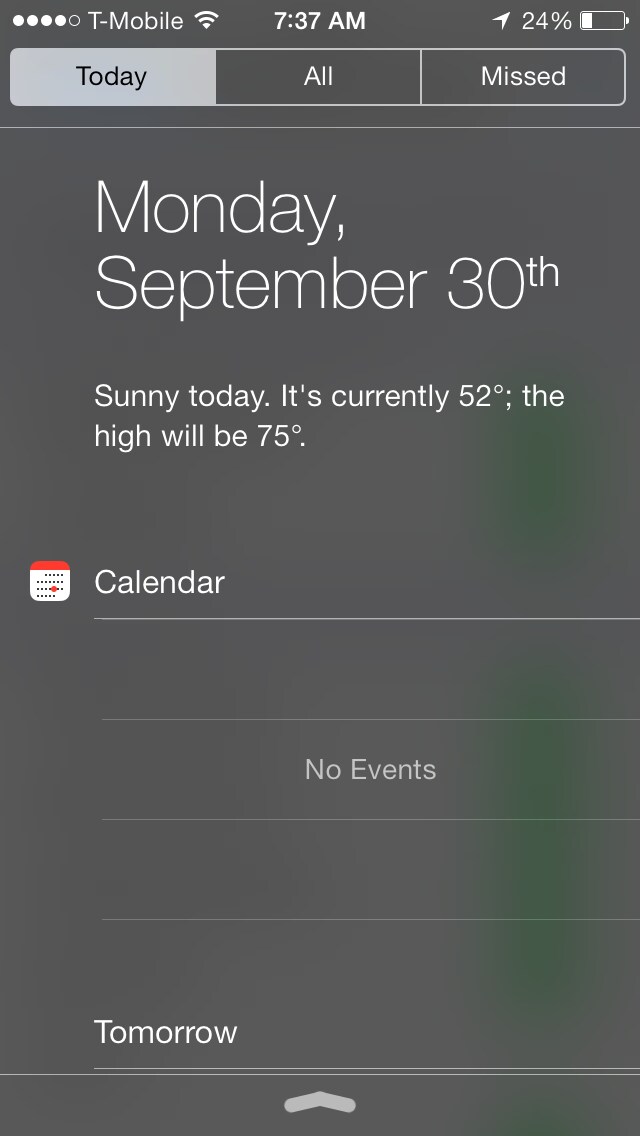 These are just a few of the new iOS 7 features we had added to Systems Manager. For a full list just visit the Mobile > Settings > Restrictions tab in dashboard.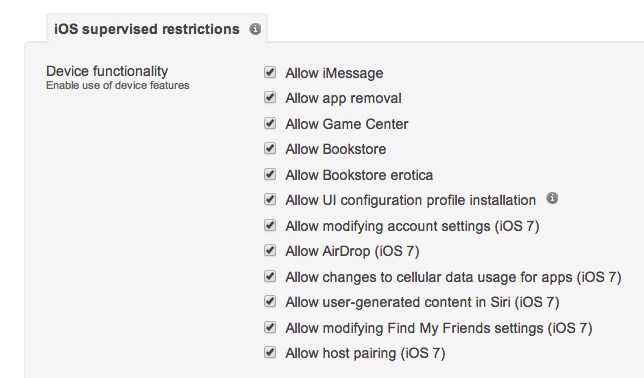 We are continuing to implement new iOS 7 features including the much anticipated revamp of VPP (volume purchase program) codes so stay tuned for those enhancements as well. And if you are new to Systems Manager, get started here.