Our friends at Boba Guys supplied the treats for our September birthdays extravaganza.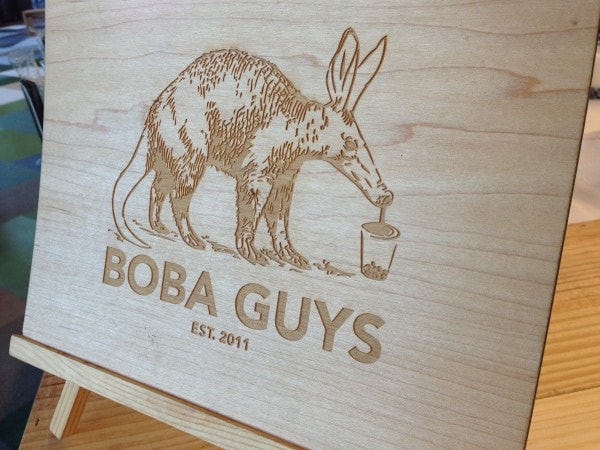 They brought us 4 flavors from their varied boba menu, including jasmine tea and the unconventional horchata.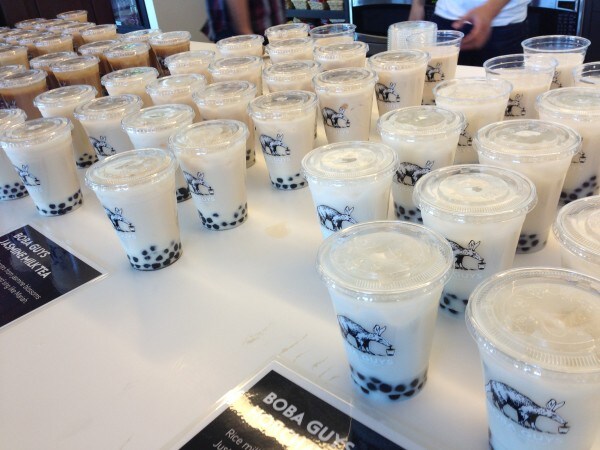 Lauren is confident in her flavor decision, but the others struggle with the plethora of choices.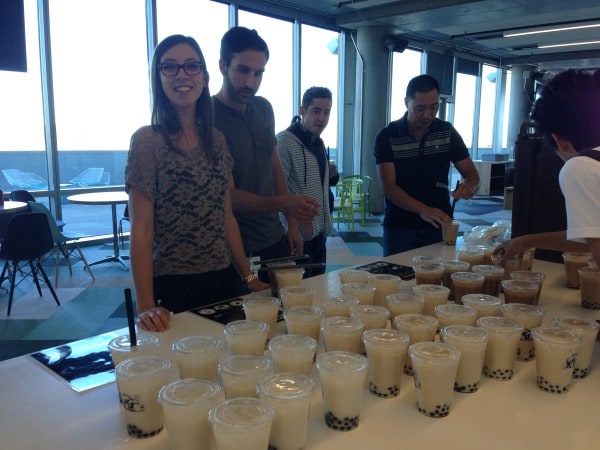 The line grows with anticipation and slow decision-makers.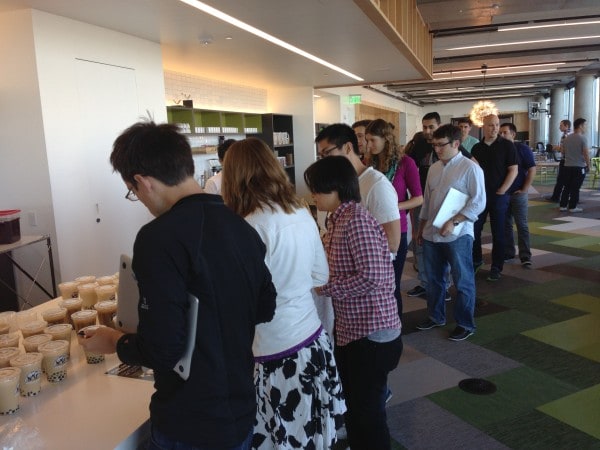 Finally, everyone receives their beverage. Except for Daisy the German Shepherd.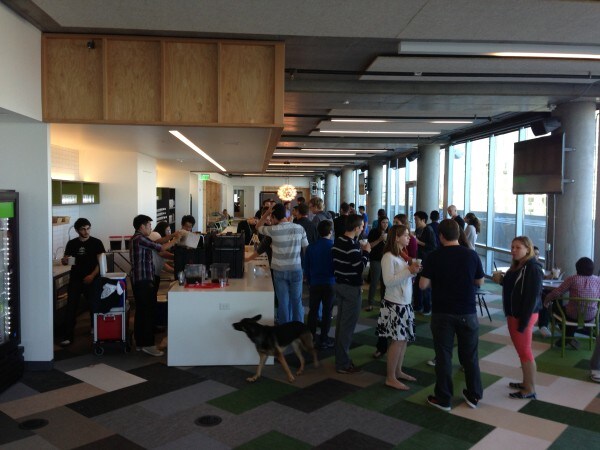 We're hiring. Celebrate your next birthday with us.