We're headed to San Antonio in one week for ISTE 2013. See us at booth 11270!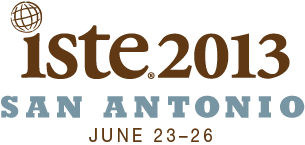 It's just about that time of year again. The 2013 ISTE Conference  starts June 23rd in San Antonio, showing off the latest advances in educational technology from some of the industry's biggest names. We had a great time at last year's show in San Diego, and this year is shaping up to be bigger and better. We'll have our engineers on hand to answer questions, we'll be giving live walkthroughs of the Cisco Meraki product line and we'll offer 1:1 demos of the cloud-based dashboard. Stop by Booth 11270 to get a firsthand look at why over 1,000 schools have chosen Cisco Meraki, and earn a chance to receive a free 802.11n access point! You'll also be able to learn about Cisco Unified Access at the same booth.
See you in San Antonio!