Systems Manager MDM introduces support for ActiveSync to deliver e-mail to your Apple iOS devices.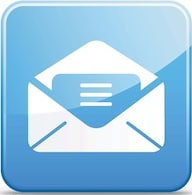 As many enterprises have gradually— in some cases, grudgingly—adopted BYOD, it is safe to say that email has been the killer app. iOS and Android devices make it incredibly easy to setup an email account with no hassles or calls to the Helpdesk for support.
Perhaps the biggest enabler for this is ActiveSync, the data synchronization application from Microsoft. ActiveSync has been adopted by several mail programs including Microsoft Exchange, Gmail, and a dozen others. One of the nice things about ActiveSync is the ability to seamlessly deliver data to a device without requiring the user to constantly refresh the inbox to check for new mail.
As more and more businesses have adopted the Cisco Meraki Systems Manager MDM platform, we've heard from lots of customers who wanted a simple way to configure email settings on mobile devices. Our new ActiveSync feature allows you to securely manage ActiveSync and related settings, like enabling encryption and email formatting.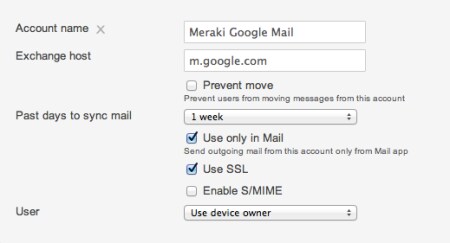 Associate an email address with a particular client device in one of two ways: set the owner attribute on the client details page, or add new users on the Owners page located in the Configure section and assign them to any enrolled client device.

After a device receives the ActiveSync profile, the user is prompted for the password to complete the setup process. That's it!
Responsibly Enabling BYOD
Businesses with a BYOD policy or devices issued to employees can leverage this feature to not only configure email on a device, but also just as quickly remove email settings on a device if a device goes missing or an employee leaves the company. If devices need to change hands between users, the ActiveSync profile can be updated without affecting the other data and settings.

Dan Dorato, CTO at Vector Media uses Systems Manager to manage his company's BYOD program. After using the ActiveSync feature in deploying a new fleet of iOS devices, he marveled at the simplicity. "Meraki SM makes supporting BYOD in our business a no-brainer," Dan said. "It's not only easy to use, but the stuff just works!"
Cisco Meraki Systems Manager is still 100% free and continues to receive regular updates with great new features.
ActiveSync support is currently live in the Meraki dashboard for current Systems Manager customers without going through any updates or installations.
If you haven't already tried Systems Manager, sign up here and give it a spin!