Uber is leveraging Meraki Systems Manager and mobile apps to disrupt the transportation and logistics market.
Mobile apps are changing the way we work, play, and literally how we get around. San Francisco-based Uber has been in the news lately because of how they're using mobile technology to transform the transportation and logistics industry.
At Meraki, now part of Cisco, we're happy to be at the forefront of how mobile is transforming businesses with solutions like Meraki Systems Manager that enables Mobile Application Management (MAM).
As Uber has expanded into 30 markets across North America, Europe, and most recently Asia, they've adopted Meraki Systems Manager to support their UberDriver mobile app, which powers their business and dispatches ride requests to their drivers.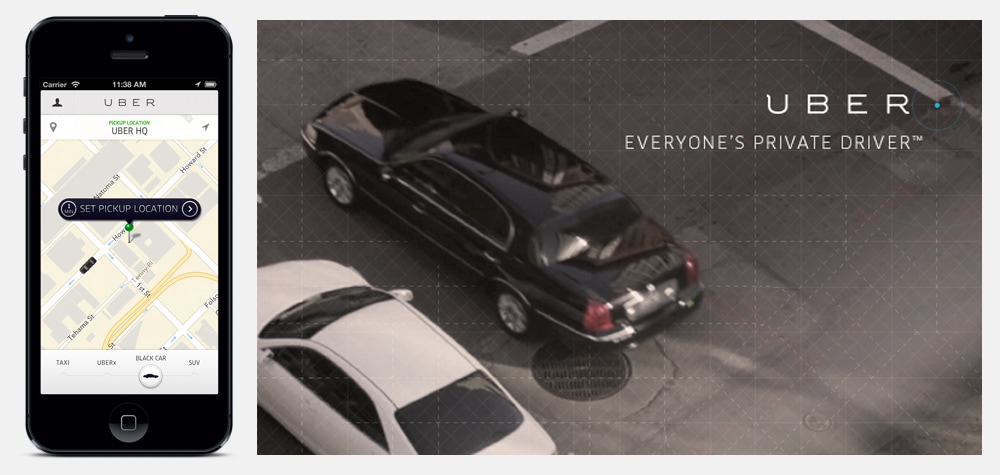 As mobile applications become an integral part of business operations, more and more businesses are deploying custom, internal apps not distributed through traditional public app stores. Systems Manager's Enterprise Apps feature enables businesses to securely deploy their proprietary apps to their fleet of mobile devices using our cloud-based device and application management platform.
The Enterprise Apps feature allows an administrator to host their own app and simply provide a URL to the app or securely uploaded it onto Meraki's servers for deployment to their mobile devices. The feature also includes options to selectively remove the app from the device and prevent backing up app data to an unauthorized iTunes account.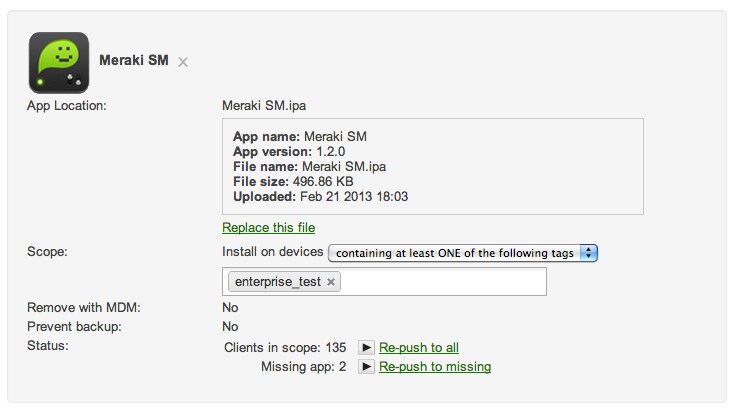 "Every Uber partner has an iPhone in each of their cars. Keeping track of which partner had which phone and dealing with lost or stolen devices used to be a time-consuming manual process," says Bryan Stitt, Uber's Infrastructure Engineer. "With Meraki SM, Uber can remotely manage and monitor all of our devices with just a few taps."
Android users need not worry: Systems Manager also provides the ability to deploy custom Android apps that are not in the Google Play or Amazon Kindle store using the Backpack feature in Systems Manager. Android application packages can be pushed out via Backpack and subsequently installed on the device.

We're excited to see companies like Uber—who also use Meraki's wireless products—using mobile technology to rethink and transform mature markets like transportation.
If you are an organization looking to deploy your own Apple iOS or Android Enterprise Apps, get on board with Meraki's Systems Manager— it's 100% free and takes some of the hassle of going mobile in your business.