Since their Meraki Startup Kit "just works," Clutch Mobile is able to focus on offering mobile security software to businesses and enterprises.
Clutch Mobile is a San Mateo-based company that provides advanced mobile security for organizations that is simple to use and quick to deploy.  Its unique technology enables enterprises to protect mobile devices and their valuable data through web security, app and network controls, cloud antivirus, and much more.  These innovative solutions block more threats, reduce IT complexity, and mitigate the overall risk of data loss.

A fellow Sequoia Capital-funded startup, Clutch had already caught our attention with press about its cloud-based IT security tools. When Clutch applied for a Startup Kit, we were more than happy to provide one for a company working to provide tools for a similar audience as the Meraki demographic.
Below, the Clutch team displays their Meraki gear and schwag: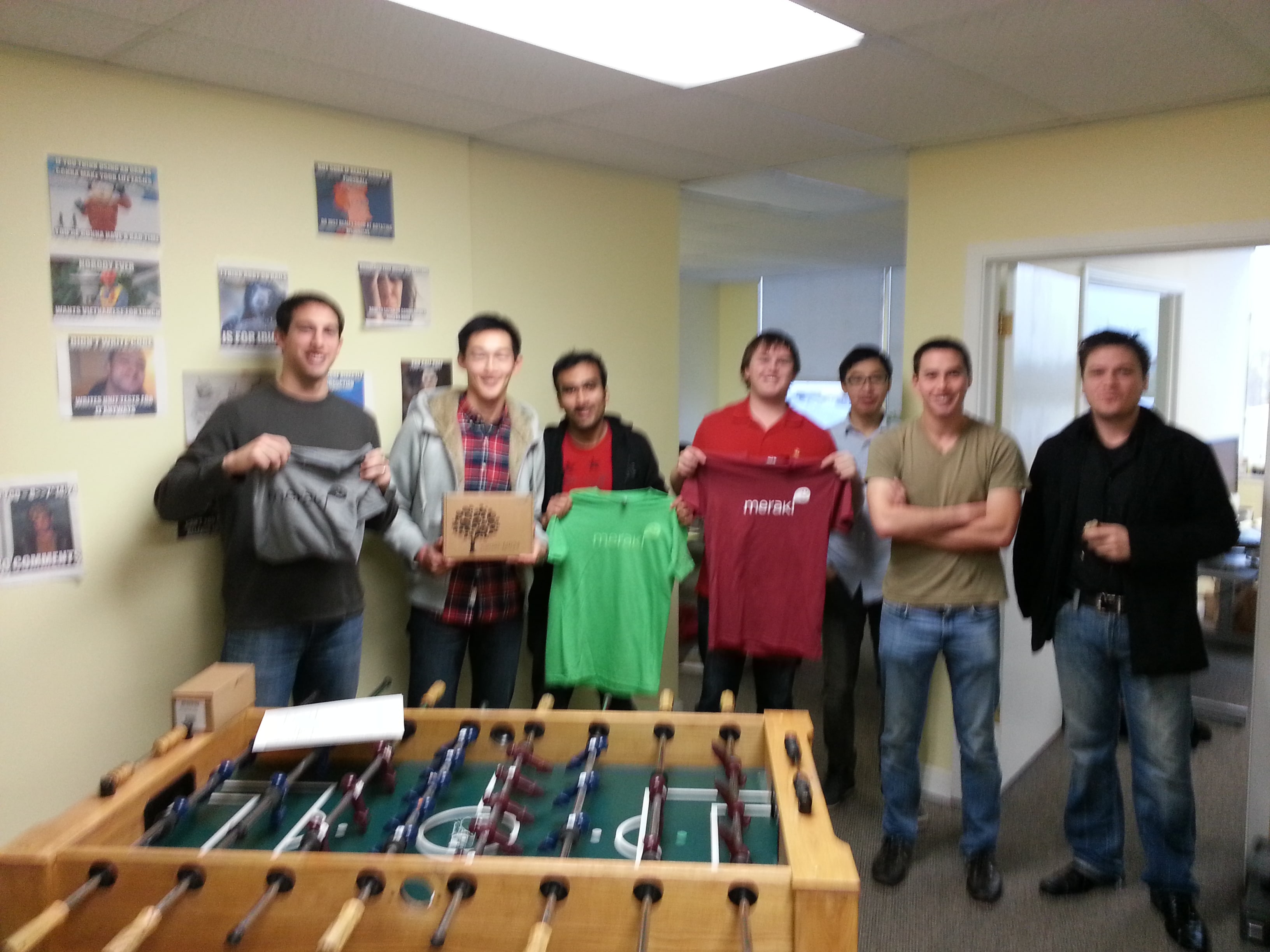 After using the Meraki gear for several weeks, Garrett tells us, "It's been great. A huge upgrade over our previous Linksys router."
Brandon, another Clutch employee, explained, "I think the thing that speaks most to the Meraki gear is the fact that I spent about an hour getting everything set up the day we received the gear and haven't had to touch a thing since. Everything just works!"