Maluuba, a startup building a voice-activated assistant, is already seeing "significantly improved performance" after deploying their Meraki Startup Kit
This week's Startup Kit Spotlight features Canadian company Maluuba. Maluuba's mission is to empower people with the ability to find exactly what they want by speaking to their smart phone. Maluuba is a "do-engine" that supports 18 different domain categories including movies, events, weather, finding businesses, and many more.
We actually received separate applications from two different employees at Maluuba. One of the applicants pleaded, "Our internet connection is terrible and slowing down productivity! Saaaaave usss!! :( " and the other informed us, "We have serious wireless problems in our office, so this gear will be super helpful!"
Given that Maluuba is based in Waterloo, Ontario, we weren't able to deliver the Kit in person, but we shipped it out quickly and the folks at Maluuba were so excited to get their Meraki Startup Kit (pictured below) that they set up their network the first night it was delivered. "Can't wait to set it up tonight; Hoping this ends our networking woes."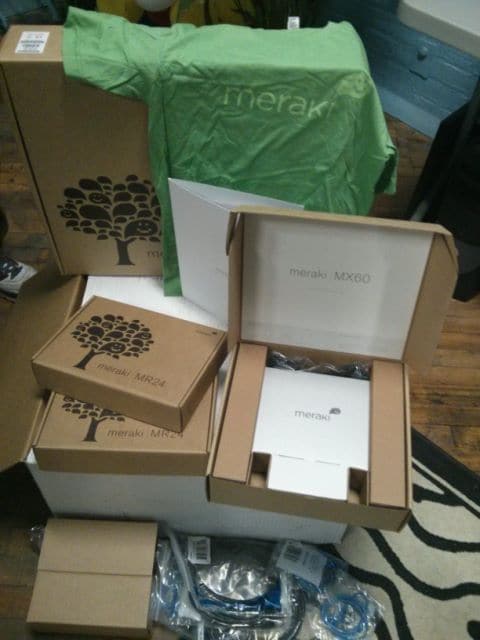 We got an update via Twitter when Maluuba announced, "Our #StartupKit setup went off without a hitch, and we're seeing significantly improved performance. Thanks @Meraki!"
We'll have another great company to feature in our #StartupKit spotlight next week.  Check back to find out who else is getting a Meraki #StartupKit.