We've given our blog a brand new look, and we're excited for you to get involved.
Notice anything different about us lately? Take a look around and check out what we've done to breathe some new life into our blog.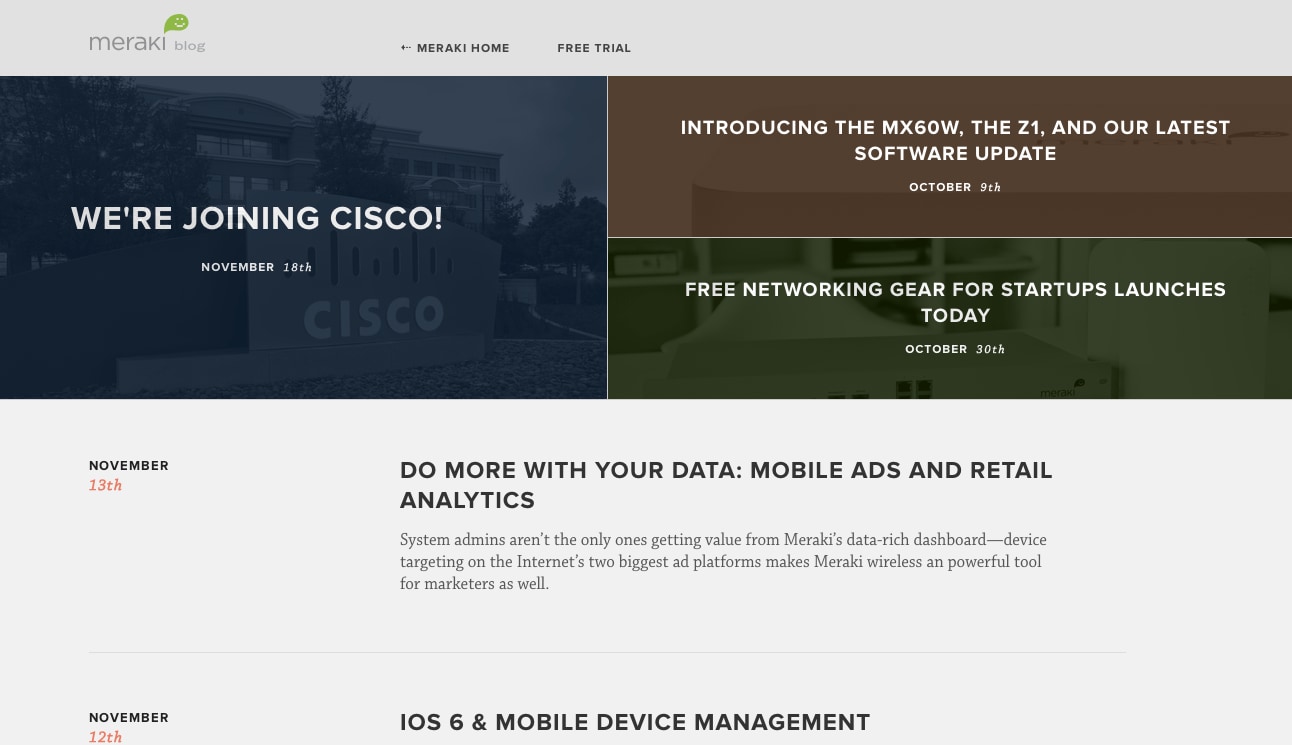 The new look and feel isn't just skin deep. It's a better space for us to connect with our customers and share news with the world, but you'll still see the same things that you're used to. Keep looking here for announcements from the company, in-depth presentations of new products, and stories from real-world deployments. You can be sure that we'll keep showing off the fun side of Meraki HQ, and we'll also feature a lot more multimedia and interactive content as well.
More than anything, we value the voice of our customers, and we're always trying to deliver innovations that respond to real customer needs. Consider our blog just one more tool you can use to give us your feedback, opinions, and—of course—wishes. What are the new challenges facing your industry? What kinds of trends have you noticed on your network? We'd like to help you find a solution. We're listening.