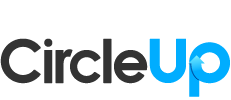 CircleUp, one of the first recipients of the Meraki Startup Kit, is an online social marketplace that supports direct equity investments from individual investors into privately held consumer and retail companies.  At CircleUp, accredited investors find free access to select private investments, easy tools to identify and diligence companies, and online transaction capability to make investments.  In addition, CircleUp provides investor relations tools to help maintain engagement between companies and investors beyond the initial financing.
When we met the CircleUp team to deliver the kit, they were working out of accelerator RocketSpace, getting ready to move into a new office of their own the following week.  They needed an enterprise-class network to support their growth, so the Meraki hardware came at just the right time.
A week later, we checked in with the CircleUp team to see how their network deployment went. "We set aside most of the morning to install and configure the Meraki equipment in the new office, but to our surprise, we were done in 10 minutes," said Erik, Director of Engineering (pictured below, center). "They really do 'just work.' The cloud monitoring dashboard is just as intuitive to use, and incredibly powerful. We couldn't be happier."
Below, the CircleUp folks were excited to get the gear personally delivered by AJ and to display their new Meraki t-shirts.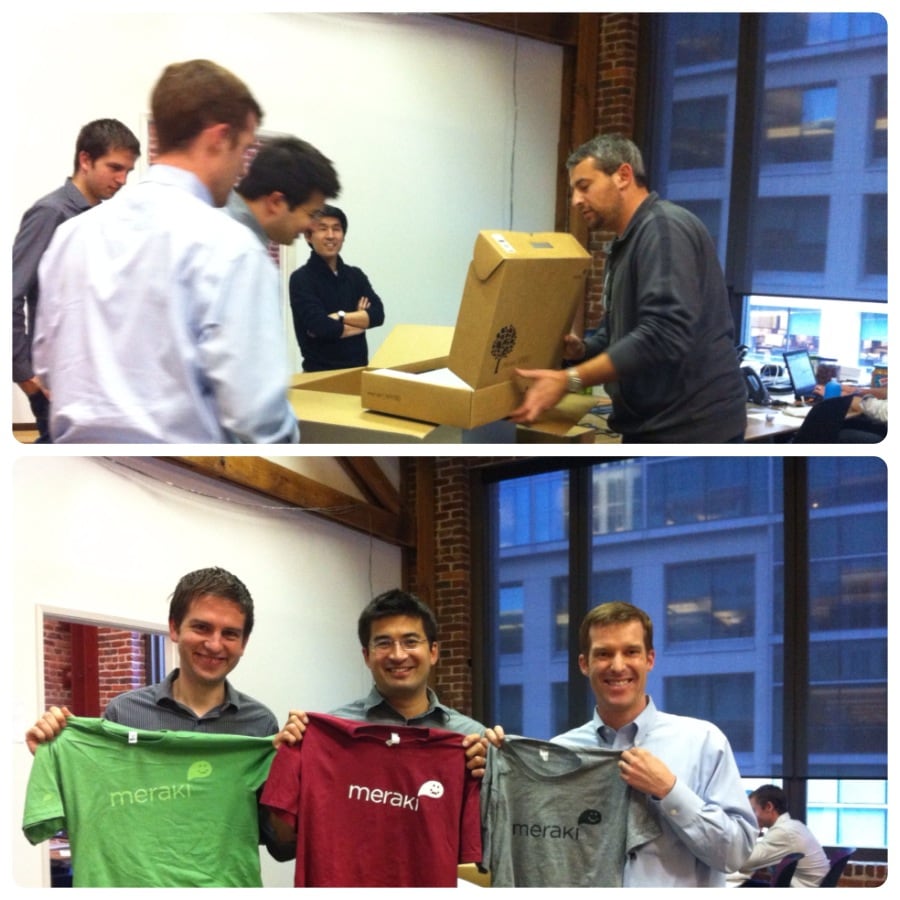 CircleUp's COO Rory (above, right) was very excited to get the gear in hand. "Thank you again for the wonderful new equipment," he said. "We are thrilled!"
We are equally thrilled to be running this amazing and fun project!  We have a good number of deliveries still to come.  Check back next week to find out which other companies receive the Meraki Startup Kit and follow our progress on Twitter at #startupkit.