Providing wireless access for hundreds of attendees can add a ton of work and expense to planning an event. Meraki is here to help! Through our Free Event WiFi program, we provide Meraki equipment for certain kinds of events at no cost to the organizers. While we typically support small events like Startup Weekends or Hackathons, we can make exceptions when our customers are working on something particularly cool.
When Basho Technologies reached out to us last month to talk about the WiFi at their developer conference, we were more than happy to make it work.  Earlier this week, Meraki provided the network gear for Basho's RICON 2012, a two-day conference dedicated to Riak, developers, and the future of distributed systems in production. Attendees got a chance to hear speakers from Twitter, Google, and Salesforce.com among others, and they had no trouble transferring a couple hundred gigabytes of data over the WiFi network in just a few days.
Here are a few twitter reviews:



We also sent Mike, one of our engineers, to attend the conference and hang out with the Basho folks.  Here is a totally candid picture.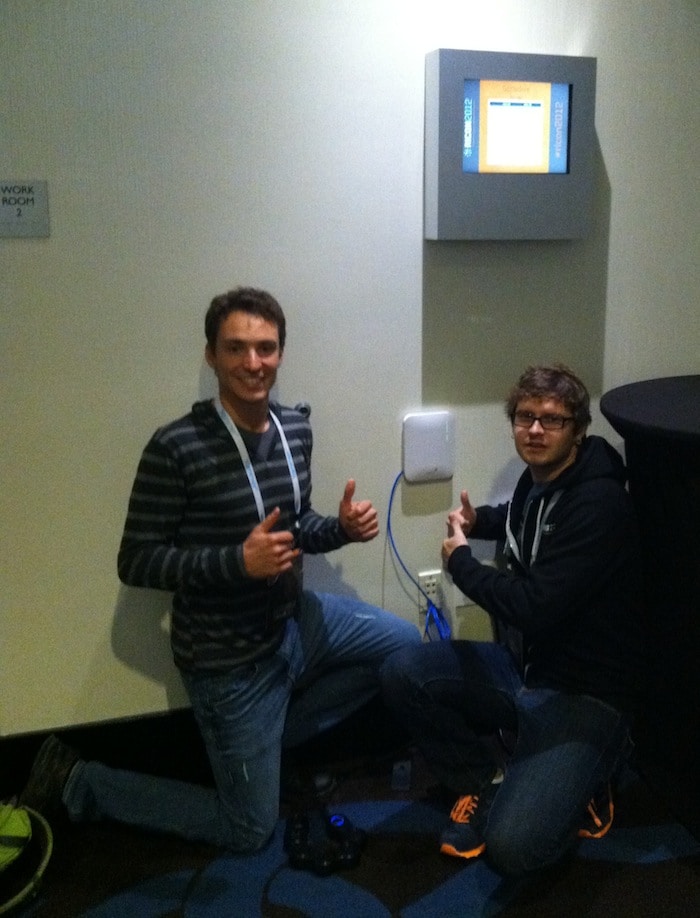 We loved being a part of RICON 2012—especially the afterparty. If your event is in need of reliable WiFi, let us know!