At Meraki, we love getting our gear into people's hands. We think we make a pretty awesome product and once people get a taste of how easy to use Meraki is, they become our biggest fans.
Our latest greatest idea is to get our gear into the offices of the hottest, most promising startups through our Meraki Startup Kit – a complete standalone set of networking hardware: two of our highest performance wireless access points, a high-throughput security appliance, and a 24 port switch with Power-over-Ethernet. With a value of over $15,000 – we have a limited number of Meraki Startup Kits, but they are entirely free and include 5 year licenses for qualifying startups.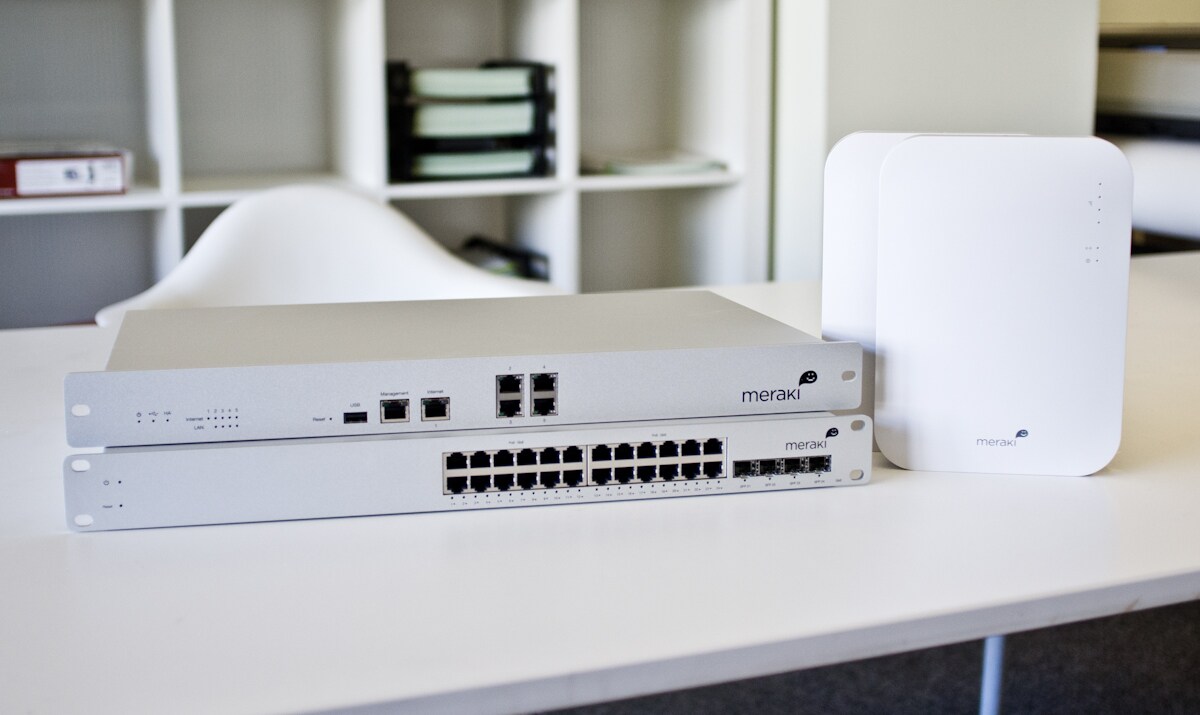 The Meraki Startup Kit is intended to give small companies a helping hand with their network infrastructure and a way for us to share our success with the next generation of disruptive startups.
As part of our beta release, two startups have already received their Meraki Startup Kits and are enjoying the ease of use with Meraki's dashboard management.
San Francisco-based Copious – "a social marketplace to buy and sell the things you love" – was the first company to receive a Meraki Startup Kit. With 17 employees and a recent round of Series A funding, Copious was outgrowing its existing networking setup, so getting the opportunity to implement a Meraki network for free was perfectly timed.
For vline, a cloud video conferencing platform for developers, the Meraki Startup Kit will provide a solid office network foundation as the company develops its tools and platform for a wider public release. Ben Strong, vline's CEO, commented that "Meraki access points are great for video conferencing. Much better than all the other ones we've tried." As vline grows into its Palo Alto office, the Meraki network is an ideal networking solution to support the team.
Today we're excited to open up the applications to the greater startup community. Meraki hardware is high quality, easy to set up, and low maintenance – the perfect infrastructure for startups relying on rock-solid Internet connections to develop, converse, and deploy in the cloud.
To see if your company would be a good fit for our program, take a look at the requirements and fill out the application here: www.meraki.com/startupkit.