Meraki provides free gear for events that need temporary WiFi networks, like this week's Startup Riot Seattle, gdgt live, and Hack for Change.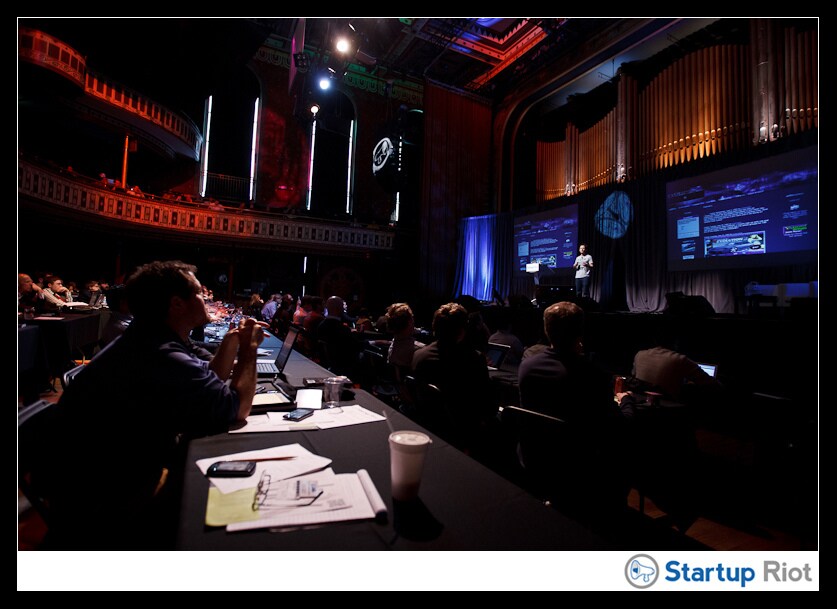 Since Meraki is providing free gear for awesome events such as this week's Startup Riot Seattle and gdgt live after that, we thought it was a great opportunity to highlight our Free Event WiFi program that we've been running for the past couple years.
For whatever reason, event WiFi can be less than satisfying.  The irony is that more often than not, the tech events with the most tech-savvy folk in attendance are the ones that end up having WiFi problems.  We generally hear that the WiFi networks are difficult to set up, overloaded, and usually require passwords that the event attendees never get.
At Meraki, we've had some experience setting up WiFi at large events so we know it can be done, it's just a matter of having the right equipment and a little know-how.
Meraki can give you both — for free. The Meraki Free Event WiFi program enables us to lend out our enterprise-grade WiFi equipment for meetups, startup weekends, and hackathons.
You provide the Internet connection, and we provide no-hassle WiFi for your event.  The gear arrives pre-configured, with a single page of setup instructions, and you basically forget all about it.  Once the event is over, you return the gear to us, give us feedback on how flawless your event WiFi was, tweet about it, and share this program with your friends.
As mentioned, we provided event WiFi for Startup Riot Seattle.  After Sanjay used our gear for Startup Riot Atlanta [pictured above], he contacted us again for the Seattle event.  Borrowing APs through Meraki Free Event WiFi is a great option for event organizers who have events that require a lot of WiFi bandwidth for just a couple days each year.
Last month, we provided Free Event WiFi to Derrick for his first ever Educational Technology Conference and his Meraki experience was pretty typical.  He told us, "Everything went swimmingly.  Our network admin was very impressed with the management console."
A couple weekends ago, we supplemented Change.org's existing Meraki network with some of our Free Event WiFi gear for their Hack for Change event.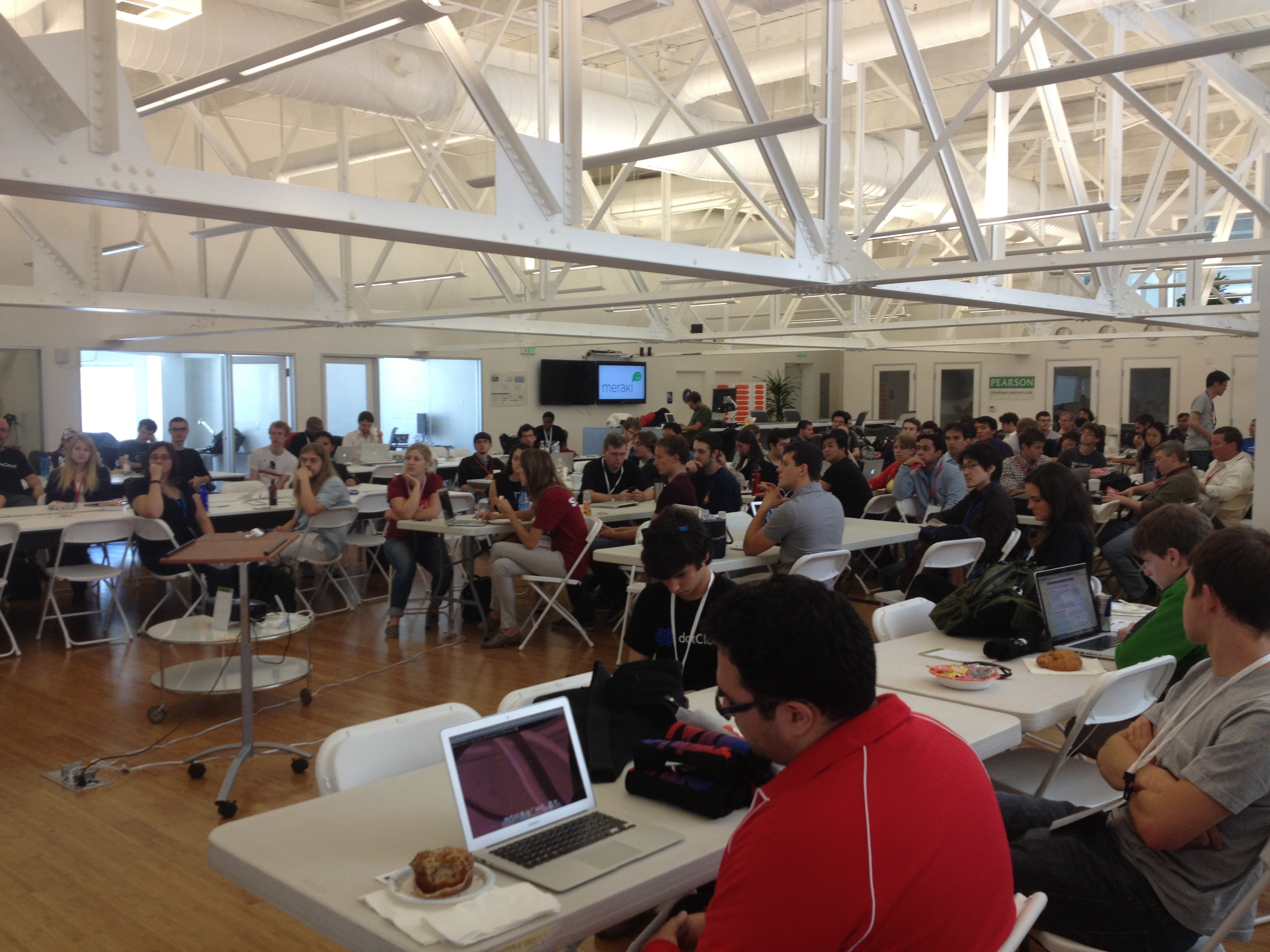 After a successful turnout of 150+ attendees, Ben at Change.org told us that it "was really great to not have to worry about wifi!! It was fantastic and very much appreciated. Keep on doing what you do!!"
We're happy to oblige, Ben.
Learn more and sign your event up here.