Managing many devices across multiple locations is a common challenge facing IT professionals today. In this post, Brent Edgecomb, IT Systems Engineer, shares his experience of centrally managing the mobile devices across Ottawa University's seven geographically distributed campuses in an easy and cost-effective way.
Ottawa University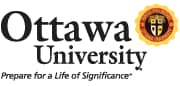 Ottawa University was established in 1865 in Ottawa, Kansas, and grew to become an institution that today serves more than 7,000 traditional-age and adult students, offering more than 34 undergraduate and graduate degree programs. Ottawa University has campuses across the country, with the main campus in Ottawa, Kansas, and other campuses in Kansas, Arizona, Wisconsin, and Indiana. The university's robust online program has been recognized for its advanced technology integration.
A management challenge: geographically distributed campuses
With seven distributed campuses, Brent needed an easy and effective way to remotely manage and control the mobile devices across the country. During his search, Brent evaluated a several MDM solutions and in the end, chose Meraki's Systems Manager. Systems Manager lets administrators manage thousands of mobile devices via the cloud, works on any network, and requires no overlay hardware or software. Other solutions Brent evaluated require servers installed at every campus and furthermore, an additional cost per managed device. Brent recalls, "Because we have many geographically dispersed sites and many devices at each site, it would have been very expensive to deploy the competitor's solution."
The ability to locate devices at each campus and tie it to a user in a meaningful way are extremely important aspects of University's mobile device management. Brent explains, "Our User Services team loves the ability to search by machine name or user name, to look up serial numbers, and even pull up expiration and warranty information. With Systems Manager, device queries are painless and incredibly fast. The ability to drill down into the client device for statistics is great for troubleshooting devices and network issues."
End-to-end visibility from the network to the device
Ottawa University is also a happy customer of Meraki's MX Security Appliances. On the student network, Brent uses the MX's content filtering and traffic shaping features to clamp down on peer-to-peer apps and block inappropriate content from the network. He also uses the MX's client VPN feature to allow his staff to connect to the internal network remotely. The MX gives Brent extensive visibility and control over users, content, and applications on his entire network. In combination with Systems Manager, Brent appreciates the unparalleled visibility which only Meraki can provide.
"The dashboard of our Security Appliance is integrated with Systems Manager. This is a unique feature that no other vendor on the market can provide — complete end-to-end visibility and control, from wired down to the client devices. All in all, Systems Manager is a great product and it blows the competition out of the water."
— Brent Edgecomb, IT Systems Engineer, Ottawa University
To get started using Systems Manager, simply fill out a short form on our signup page. You'll then be redirected to your new Systems Manager network, and you'll immediately be able to start adding managed devices.