Update: ISTE 2012 was a smashing success!
Thanks to everyone who stopped by the Meraki booth to meet us, learn more about Meraki, and see our products in action.
iPads and BYOD were hot topics at the show, so we're hosting a special webinar to talk about BYOD solutions for K-12. During this free webinar, you'll learn more about how devices on your network present security and bandwidth challenges, and how to manage devices in your school without additional cost or complexity. We'll include a live demo showing how you can see devices on the network, apply policies by device type, and measure the impact of these devices.
Join us for this special K-12 webinar. We've scheduled two sessions for your convenience:
July 12, 10AM Pacific Time
July 18, 11AM Pacific Time
We hope you'll join us for this special K-12 BYOD webinar. Don't forget, qualified IT professionals attending the webinar will receive a free Meraki wireless access point! Thanks again for stopping by the Meraki booth, and we hope you had as much fun at ISTE as we did. Here's a snapshot of one of our demos:
---
We've been thrilled with the success our K-12 customers have been having with Meraki. June has already been a big month — one of the largest school districts in the southwest selected us for their 5,200 AP deployment!
Next week San Diego will be hosting the largest K-12 technology conference in the nation, ISTE 2012. If you're also heading to sunny California, we hope to see you there.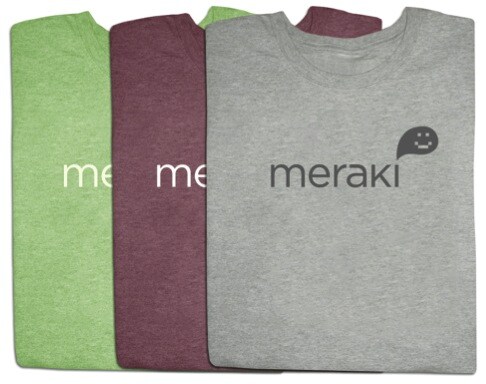 Meraki will be at booth #2421, in the right-side block of the expo hall. Our product managers, engineers, and marketing team will all be there to talk about what's new, demo new products, and hear from you about what's new in your schools. We'll also be handing out Meraki's ever-popular American Apparel t-shirts.