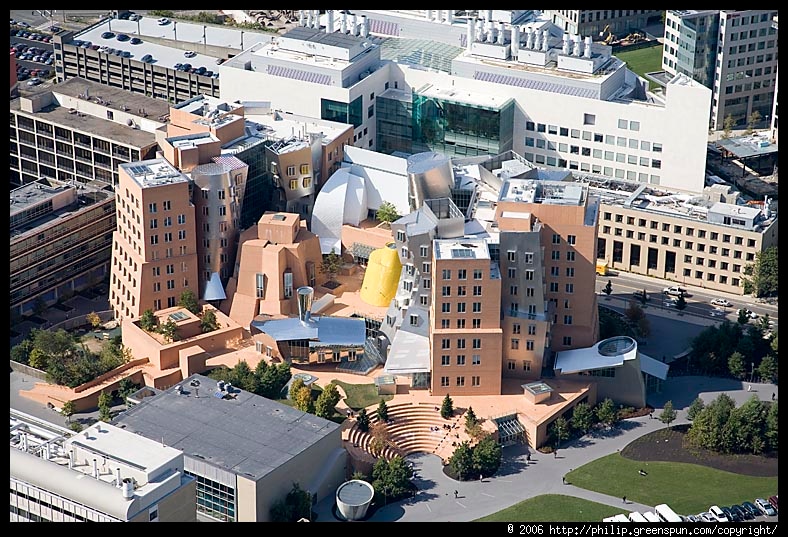 Starting in 2003, I led the RoofNet project with Sanjit Biswas, Dan Aguayo and Prof. Robert Morris at the Massachusetts Institute of Technology's (MIT) Computer Science and Artificial Intelligence Laboratory (CSAIL) in Cambridge, MA.  We spent a huge amount of our time in the lab building prototypes, deploying networks ourselves, and working on technology to make wireless more reliable, accessible, and simpler. This work and technology served as the catalyst for Meraki's formation, and 7 years later we're proud to have the technology and product deployed across tens of thousands of networks and be the backbone of a company with incredible momentum.
Because CSAIL is the birthplace of Meraki and MIT is the alma mater of myself and Meraki's two other co-founders, we have always felt a special connection to the university.
The future of networking is in wireless – it's a requirement in the workplace and something everyone needs to be effective. Given this fact, and our strong ties to the MIT community, you can imagine our excitement in sharing that today, MIT's CSAIL is now officially a customer of Meraki.  CSAIL made the decision to switch from its primary networking vendor, a well-known provider, because of a growing number of complaints about reliability, performance and manageability. MIT will deploy 80 Meraki MR14 access points to improve reliability and performance throughout the building for more than 800 faculty, staff, and students.
We are incredibly pleased to have partnered with MIT and CSAIL on this project, and look forward to supporting their initiatives with Meraki.
– Posted by John Bicket