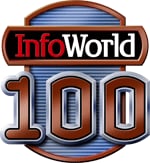 Last week, Westmont College was named to the prestigious InfoWorld 100 list.  InfoWorld 100 recognizes IT organizations that "implemented and integrated technologies in innovative ways in pursuit of concrete business goals."
Westmont is a top-tier liberal arts college in Santa Barbara, California.  One of seven colleges and universities named to the InfoWorld 100, Westmont was recognized for transforming its IT infrastructure into a cloud-centric one.  This project integrated cloud services from Google, Postini, and Salesforce.com, as well as a campus-wide Meraki 802.11n network.  In implementing Meraki, Westmont became both one of the first universities to deploy 802.11n campus-wide, and to deploy a cloud-controlled wireless LAN.
We were thrilled when Westmont chose Meraki (especially after a thorough bakeoff) and we're just as excited to see them recognized publicly for their vision and execution.  And we'd be remiss not to congratulate Novacoast, an IT professional services firm and one of our close partners, who managed the installation.
If you're curious about Westmont's experience with Meraki, you can check out our Cloud Controller Tour that features Westmont's network, and watch a short interview with their CIO, Reed Sheard.  Read about Westmont and the other InfoWorld 100 winners here.
Once again, congrats to the Westmont team!
– Posted by Kiren Sekar