Frequently when using my Meraki Dashboard account, I find that I'm interested in more information than is displayed by default on the Dashboard. This may be true for Access Points, Clients, or Logons. The "Display options" link on these pages is a little button with big value to help me learn more about my network.
Here is the link on the Access Points page: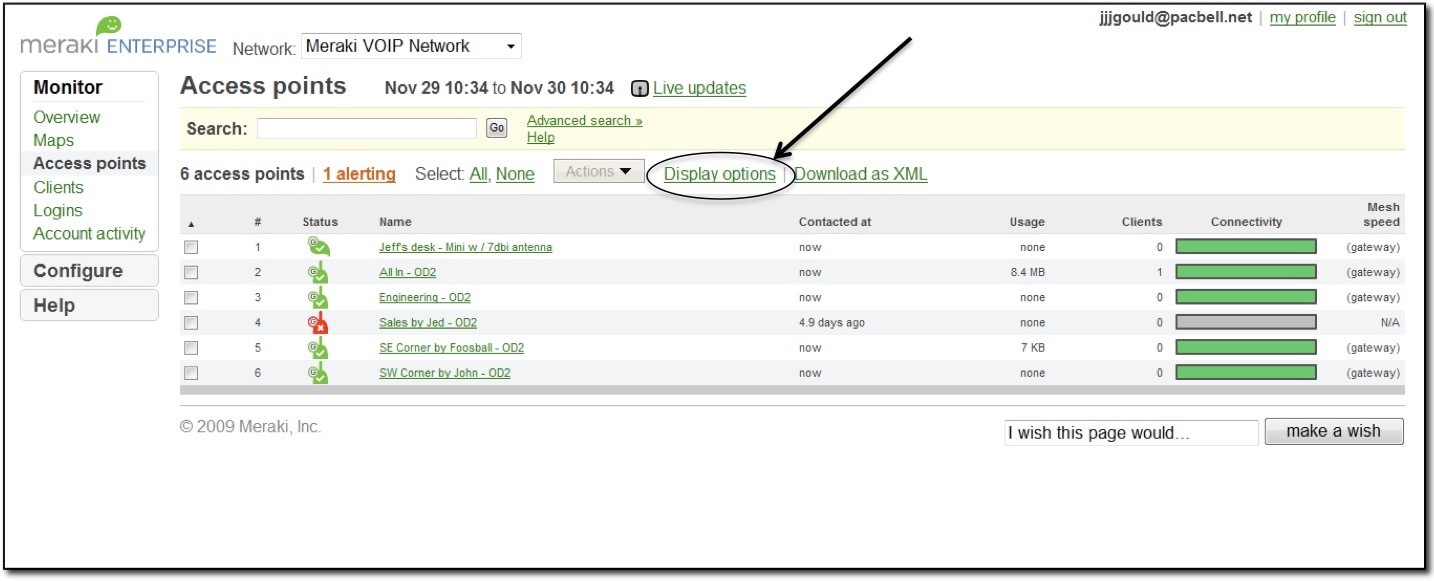 Click on the link to discover the fields that you can display: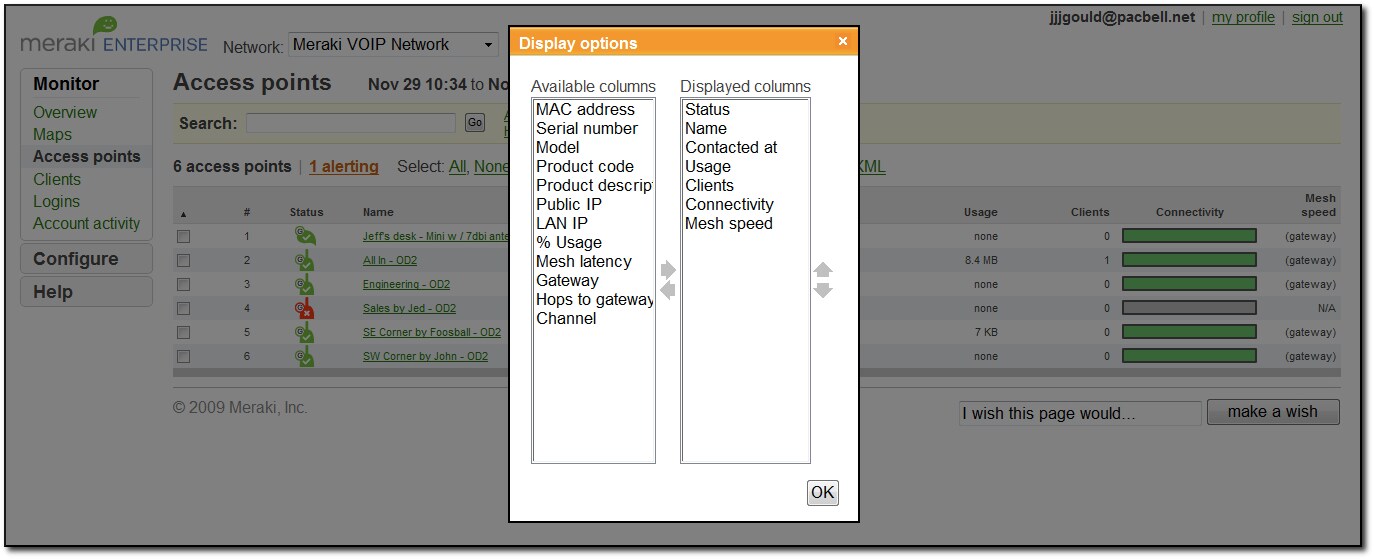 Add those fields that are most helpful to you and hide the fields that you don't need.  This way you can display the information that provides the most value to you while eliminating unnecessary clutter.
There are plenty of great ways to use this data to trouble shoot. For example, when there is a connectivity issue on a portion of a network, I add the Gateway field and sort the APs by gateway. Frequently I discover that the outage is associated with a single gateway… that tells me to look at the wired network and ISP service supporting that particular gateway. There are many other ways to sort these fields that can help you to better understand your network performance and behavior.
We hope this helps make your Dashboard experience even better.  We'll periodically share our favorite Dashboard features with you to help you make the most of the troubleshooting tools at your disposal.
-Posted by Jeff