We want Meraki Dashboard to be the most functional, intuitive, and beautiful network administration system available. As of today, you can check out Dashboard's next evolutionary step: a new layout, and new functionality, that organizes Dashboard's appearance, makes some common tasks easier, and adds power to common pages.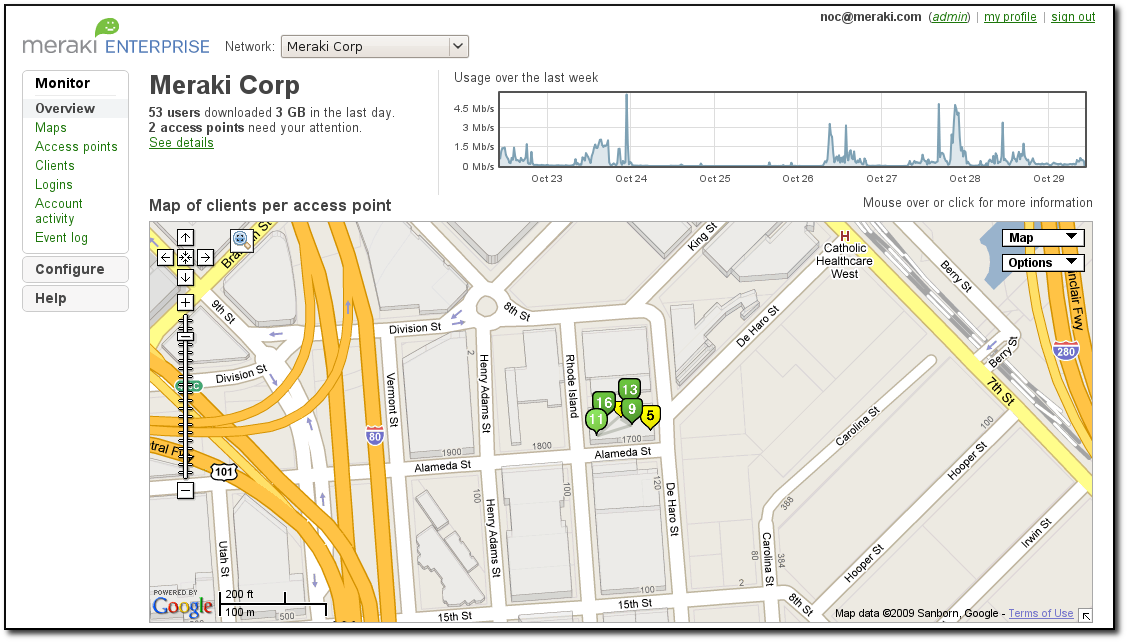 The new features include:
More of your screen real estate is used for content—for instance, maps are bigger.
Go between pages with one click by hovering over the left-hand "tabs." (They aren't really tabs any more; we've been calling them "pills," but you can probably come up with something better!)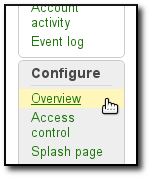 Use checkboxes on the access points page to act on many access points at once.
Shift-click markers on the maps page to select multiple access points, then drag them as a group. Adding access points to Enterprise Edition custom maps is also easier.
We'll be adding even more in the coming weeks. The new interface is beta for now—click the "Test drive" link in the upper right to try it out. And as always, let us know what you think!
– Posted by Eddie Kohler