Cloud Managed Switches
Gigabit Ethernet Built for Management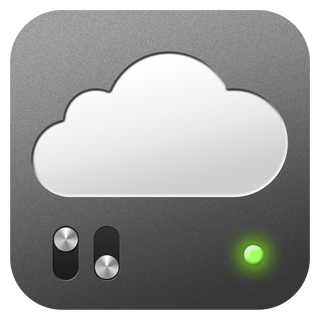 Centrally Managed from the Cloud
The Cisco Meraki Cloud Networking architecture enables plug and play branch deployments and provides centralized visibility and control across any number of distributed locations.
The Cisco Meraki MS is the industry's first cloud managed switch, combining the benefits of cloud-based centralized management with a powerful, reliable access platform.
With cloud management, thousands of switch ports can be configured and monitored instantly, over the web. Provision remote sites without on-site IT, deploy network-wide configuration changes, and easily manage campus and distributed networks without training or dedicated staff.
Learn More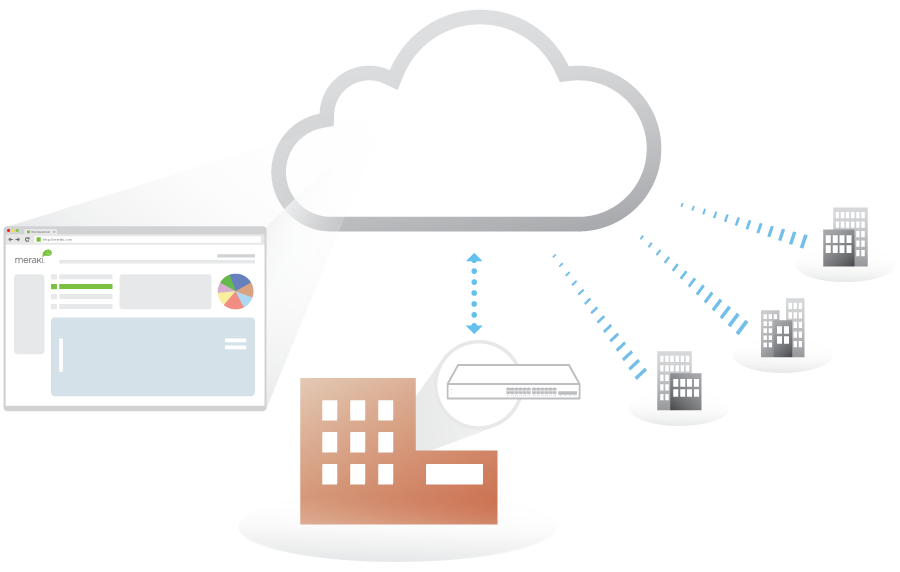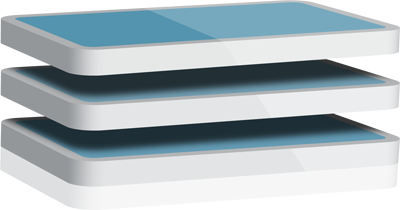 Virtual Stacking
Meraki MS Switches feature virtual stacking — an industry first — that allows management of thousands of switch ports as one, without requiring a physical connection between switches.
Quickly find and configure switch ports across your entire network, even those in geographically-distributed locations. Easily configure ports for access devices, assign voice VLANs, control PoE, and more, with a few simple clicks and without complex CLI instructions.
Virtual stacking is built-in to all Meraki MS Switches, with no need for extension modules, proprietary cables, or extra configuration. Simply log in to the Cisco Meraki dashboard and manage the entire access switch infrastructure without concern for their interconnectivity.
Learn More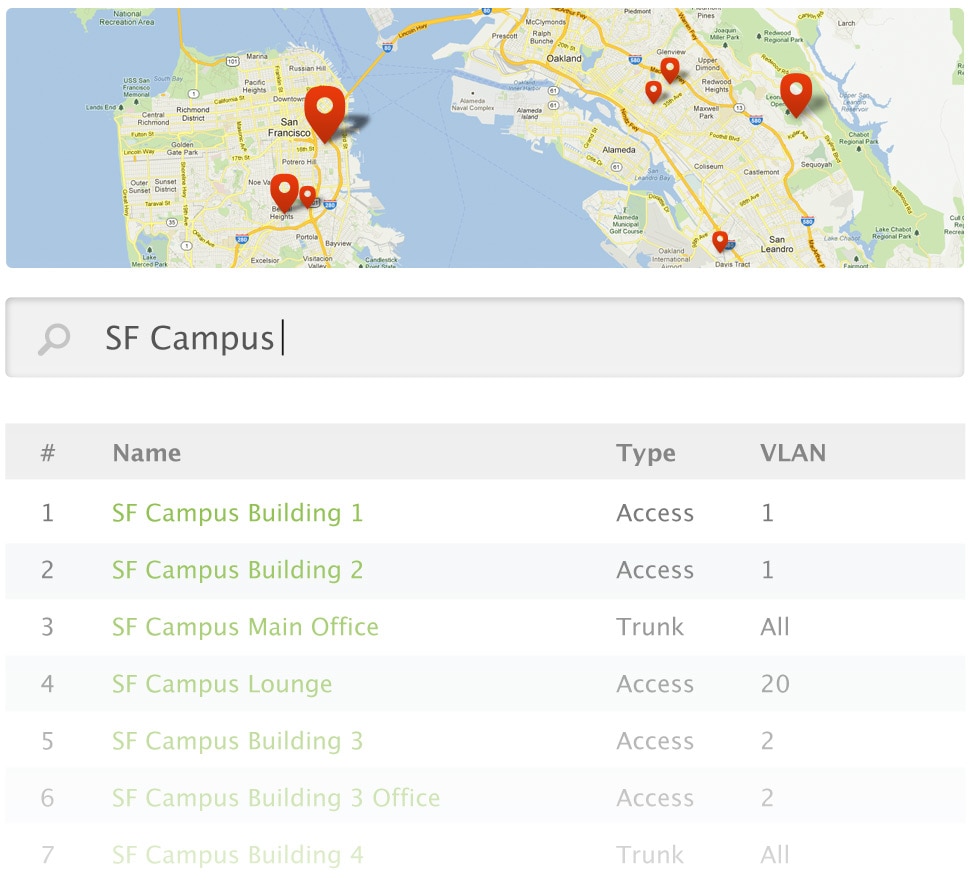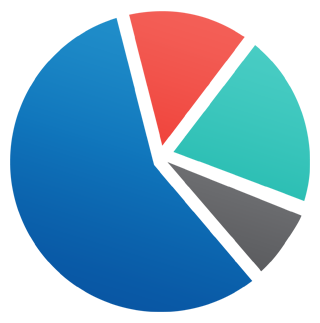 Layer 7 Application and Client Visibility
Meraki MS Switches are the industry's only switches featuring integrated Layer 7 application and client fingerprinting and analysis. Hundreds of applications are automatically identified and reported, from business apps to BitTorrent and YouTube, so administrators can see where resources are spent.
Device fingerprinting with Google-like search allows administrators to easily find and identify individual users, iPads, Androids, and other devices. Search for devices across the entire network right from the Meraki dashboard, no matter which switch a device connects to.
Learn More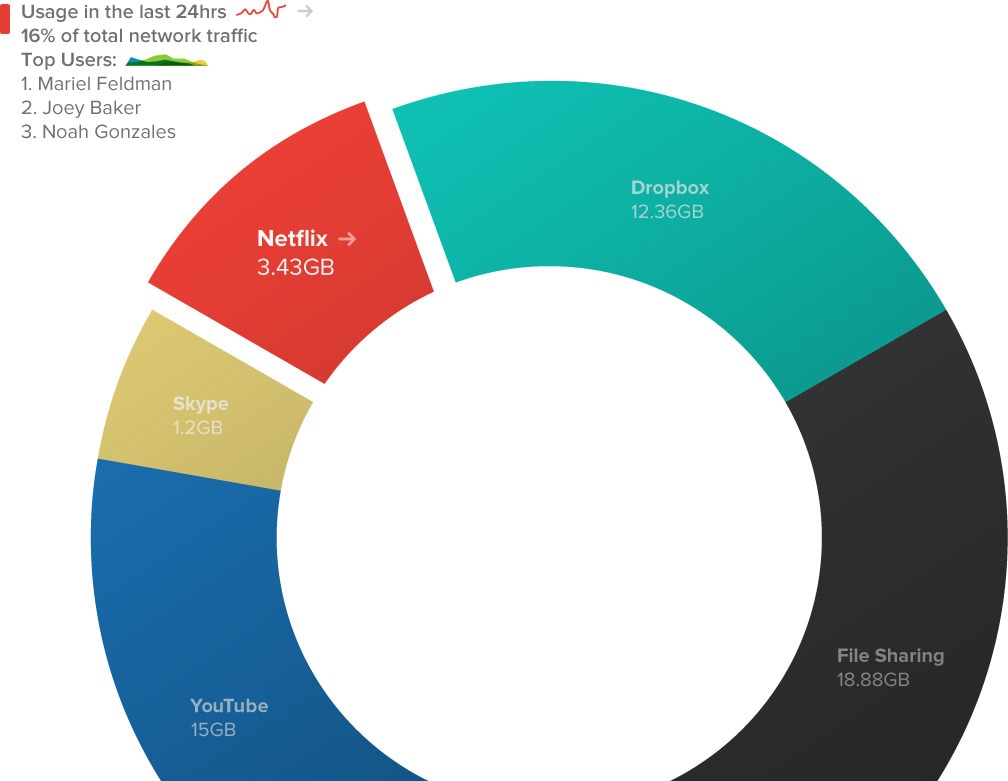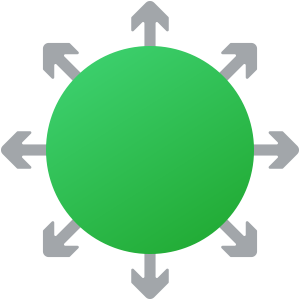 Layer 3 Scalability & Failover
Quickly scale growing networks while ensuring redundancy for critical switch infrastructure with Meraki layer 3 switches. Intuitive, dynamic routing configurable in the dashboard simplifies management by removing complex command line interfaces. Traffic flow is optimized at line rate without sacrificing deep visibility into client devices and application use. Deploy ACLs directly on MS switches to secure boundaries between VLANs, hosts, services, and the Internet.
In addition to dynamic routing, layer 3 Meraki MS switches support VRRP for warm spare failover, ensuring immediate recovery of gateway responsibilities—avoiding downtime and client disruption.
Learn More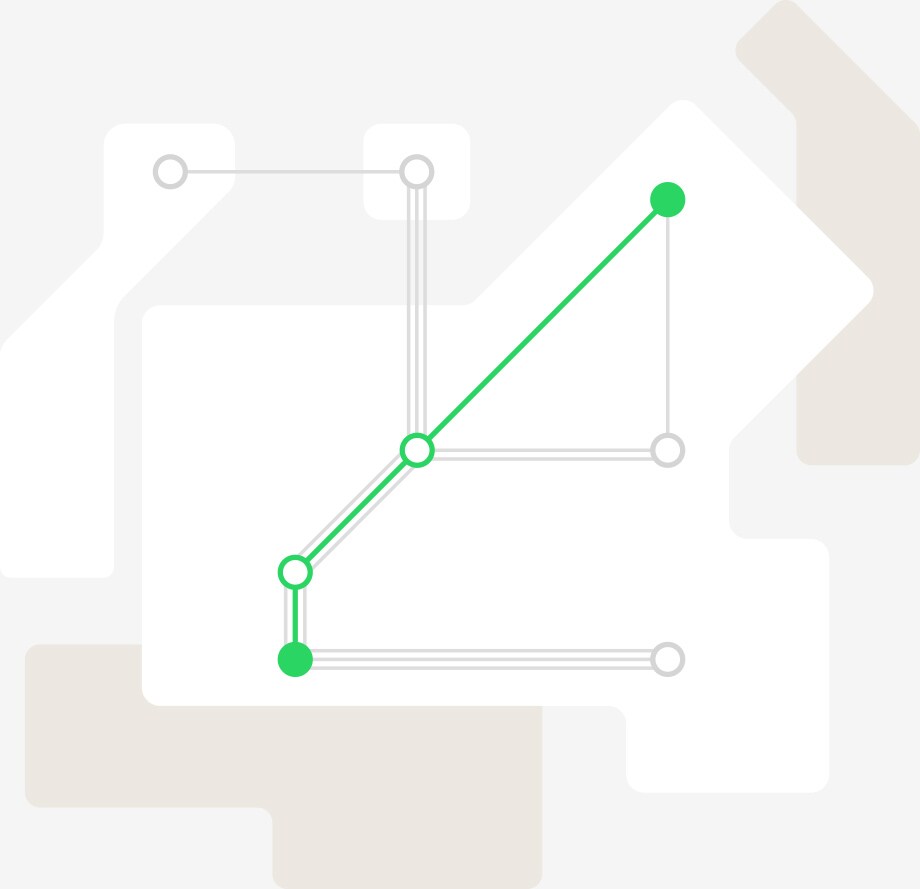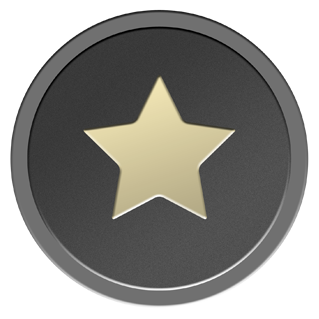 QoS for Voice and Video
Deploy latency-sensitive applications such as voice and video by guaranteeing network performance. Voice and QoS features such as per-VLAN and protocol-based prioritization, as well as flexible QoS assignments, give inuitive, granular control.
Intelligent use of LLDP on the network makes deploying devices such as VoIP phones painless. Simply select a VLAN for voice in the dashboard, and selected ports will accept tagged traffic on the voice VLAN. The port also uses LLDP advertisements to recommend devices use that VLAN for voice traffic.
Learn More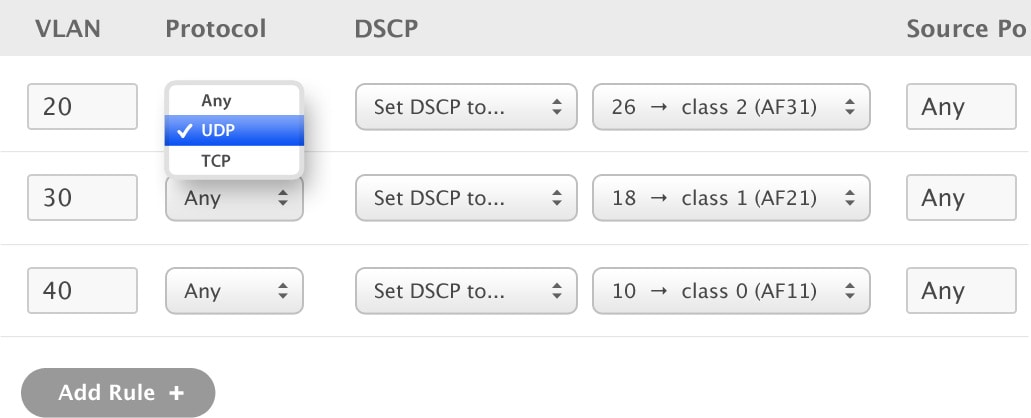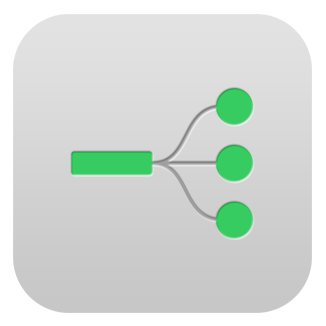 Network Topology
Meraki MS Switches include dynamic network topology that automatically maps network architectures, showing how Meraki security, switching, and wireless devices are connected.
Quickly see the status of the devices in your network, find specific devices by name or tags, see how many clients traverse links, and see where traffic flows over the network.
Built-in network topology requires no additional hardware or software.
Learn More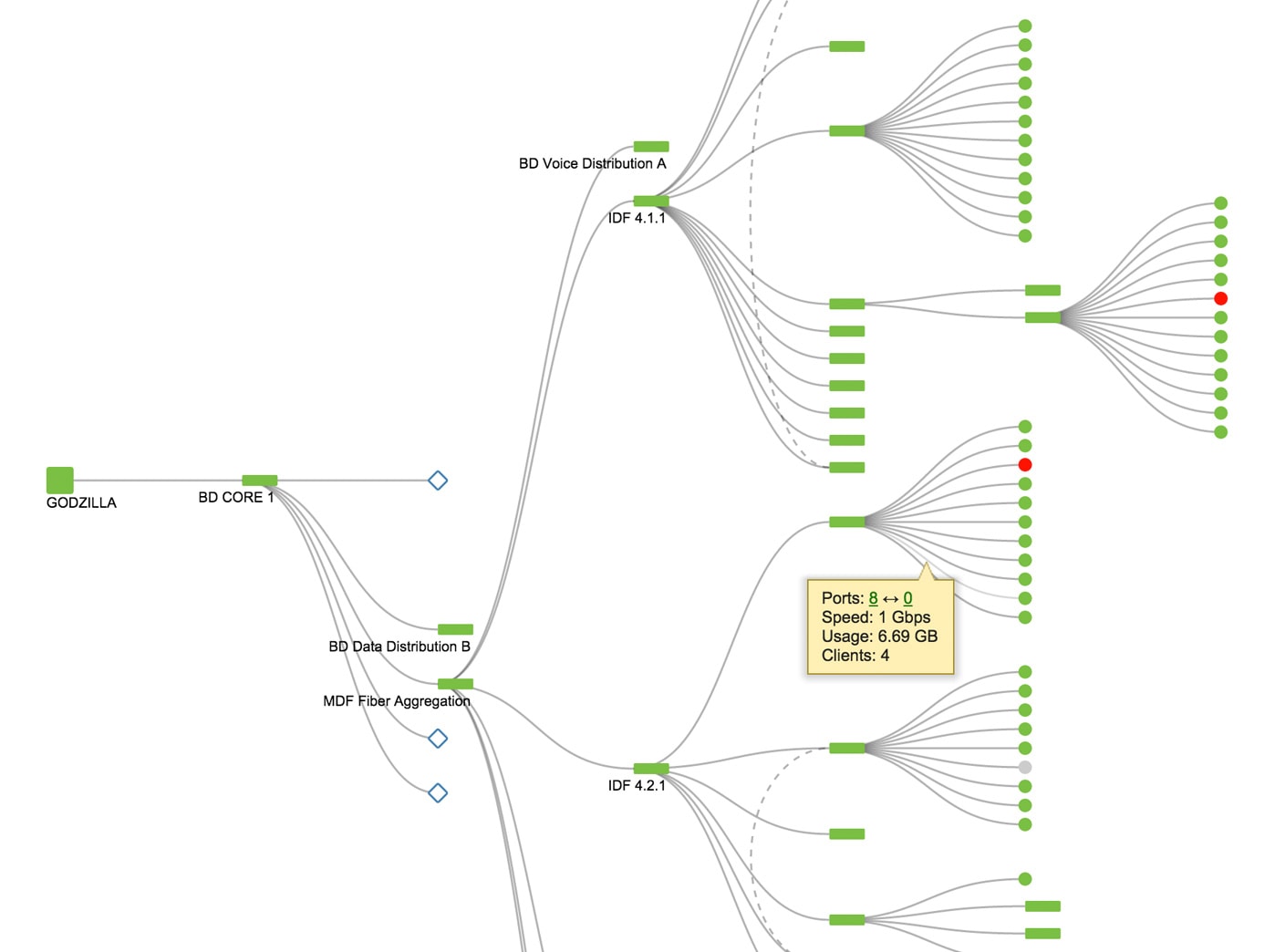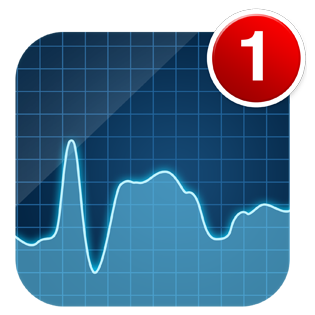 Remote Live Tools and Alerts
MS Switches make powerful live tools available for remote troubleshooting at any time. From infrastructure uptime and performance testing to device troubleshooting, live tools simplify day-to-day network administration and dramatically shorten time to resolution.
Built-in Ethernet cable testing no longer requires an excursion to one or more switch closets just to verify cable integrity. Simply select a switch port, run a cable test, and see results right in the dashboard, even if there is no device connected on the other end.
Each Meraki MS is automatically monitored 24×7 via the cloud. Email and text message alerts are configurable to immediately notify administrators of configuration changes, switch downtime, and even per-port disconnection events.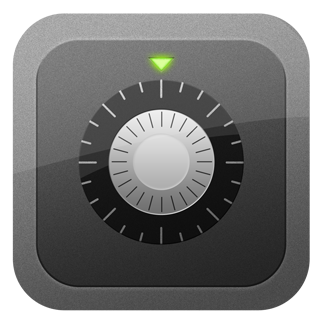 Enterprise Security
Extending security down to the port level has never been easier. MS Switches integrate seamlessly with enterprise-grade security systems using 802.1X. Define access policies, segregate guest devices, and quarantine entire environments right from the dashboard.
Applying policies on many ports takes just a few clicks — even if the ports are spread across many switches. Simply search to find the ports of interest, click to apply the desired policies, and save your changes. Policies are pushed immediately to the desired ports.
Seamless firmware updates, two factor authentication, and other built-in protections make secure, PCI and HIPAA-compliant networks easy and cost effective.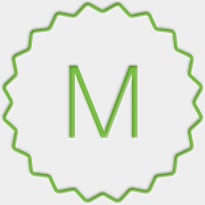 Enterprise Warranty
MS Switches feature long lifetime components and are designed for high reliability. Even though they're built to provide years of reliable service, MS Switches also include a lifetime warranty, and are eligible for advanced shipment replacement, minimizing potential downtime and securing your investment.
Access and Aggregation Switches for Any Environment
MS220
Highlights
Layer 2
Gigabit SFP uplinks
Gigabit access
Supports rack-mounted, remote power supply
(except MS220-8/P)
Integrated fans
8, 24, 48-port models
Ideal for
Access switching at branch sites
Deep visibility into clients and applications
Energy savings (PoE/PoE+ models)
MS320
Highlights
Layer 3
10 Gigabit SFP+ uplinks
Gigabit access
Hot-swappable, redundant power supply
(with integrated fans)
24, 48-port models
Ideal for
Mission critical access switching
Fast uplink requirements
High availability environments
Next-generation 802.11ac wireless (MR34)
Deep visibility into clients, applications
Energy savings (PoE/PoE+ models)
MS420
Highlights
Layer 3
10 Gigabit SFP+ interfaces
Hot-swappable, redundant power supply
Field-replaceable fans
Management port
24, 48-port models
Ideal for
Campus aggregation switching
Unified management from access to aggregation layer
Space-constrained locations
Number of Ports
Uplink Interfaces
PoE budget (802.3af/at)
List Price*

Layer 2 Access Switches

MS220-8

8 × 1 Gigabit
2 × SFP Gigabit
—
$985

MS220-8P

8 × 1 Gigabit
2 × SFP Gigabit
124W
$1,255

MS220-24

24 × 1 Gigabit
4 × SFP Gigabit (shared)
—
$2,155

MS220-24P

24 × 1 Gigabit
4 × SFP Gigabit (shared)
370W
$2,875

MS220-48

48 × 1 Gigabit
4 × SFP Gigabit
—
$3,775

MS220-48LP

48 × 1 Gigabit
4 × SFP Gigabit
370W
$5,035

MS220-48FP

48 × 1 Gigabit
4 × SFP Gigabit
740W
$5,935

Layer 3 Access Switches

MS320-24

24 × 1 Gigabit
4 × SFP+ 10 Gigabit
—
$5,305

MS320-24P

24 × 1 Gigabit
4 × SFP+ 10 Gigabit
370W
$5,845

MS320-48

48 × 1 Gigabit
4 × SFP+ 10 Gigabit
—
$7,825

MS320-48LP

48 × 1 Gigabit
4 × SFP+ 10 Gigabit
370W
$9,085

MS320-48FP

48 × 1 Gigabit
4 × SFP+ 10 Gigabit
740W
$9,985

Aggregation Switches

MS420-24

24 × 10 Gigabit
SFP+/SFP
—
$21,595

MS420-48

48 × 10 Gigabit
SFP+/SFP
—
$39,595
* North American list price shown. International pricing, discounts and promotions available through Meraki authorized resellers. Contact Meraki for a custom quote.
Accessories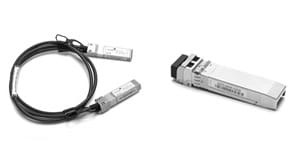 Standards-based Gigabit and 10 Gigabit pluggable modules, power supplies, and fans for MS Series switches
See all accessories