The MV family brings Meraki magic to the enterprise video security world. Impossibly simple to deploy, configure, and manage, MV provides reliable security and valuable business insights to organizations of any scale.
Centralized Cloud Management
The Meraki dashboard provides secure monitoring and management of all your cameras from anywhere in the world, no extra software required.
Everything's in the Box
With video storage and powerful hardware, there's no need for an NVR or extra analytics packages.
Super Secure
Cameras automatically purchase publicly signed SSL certificates and all Meraki management data is always encrypted by default.
Bandwidth Conscious
A novel architecture places video storage on the camera, not in the cloud, ensuring mission critical network activities get the bandwidth they need.
Anytime, Anywhere
Stream local, stream remote. View customizable
video walls from anywhere in the world using
the Meraki dashboard in a web browser.
Automatic Network Detection
The Meraki dashboard will automatically detect whether the viewing computer is in the local network or somewhere remote. Local streaming video never goes to the cloud, saving bandwidth, while remote streaming video is proxied through the cloud allowing it to be viewed from anywhere.
Beyond Just Security
MV utilizes a powerful onboard processor to analyze video and provide valuable insights without the need to send those video files to the cloud or a local server.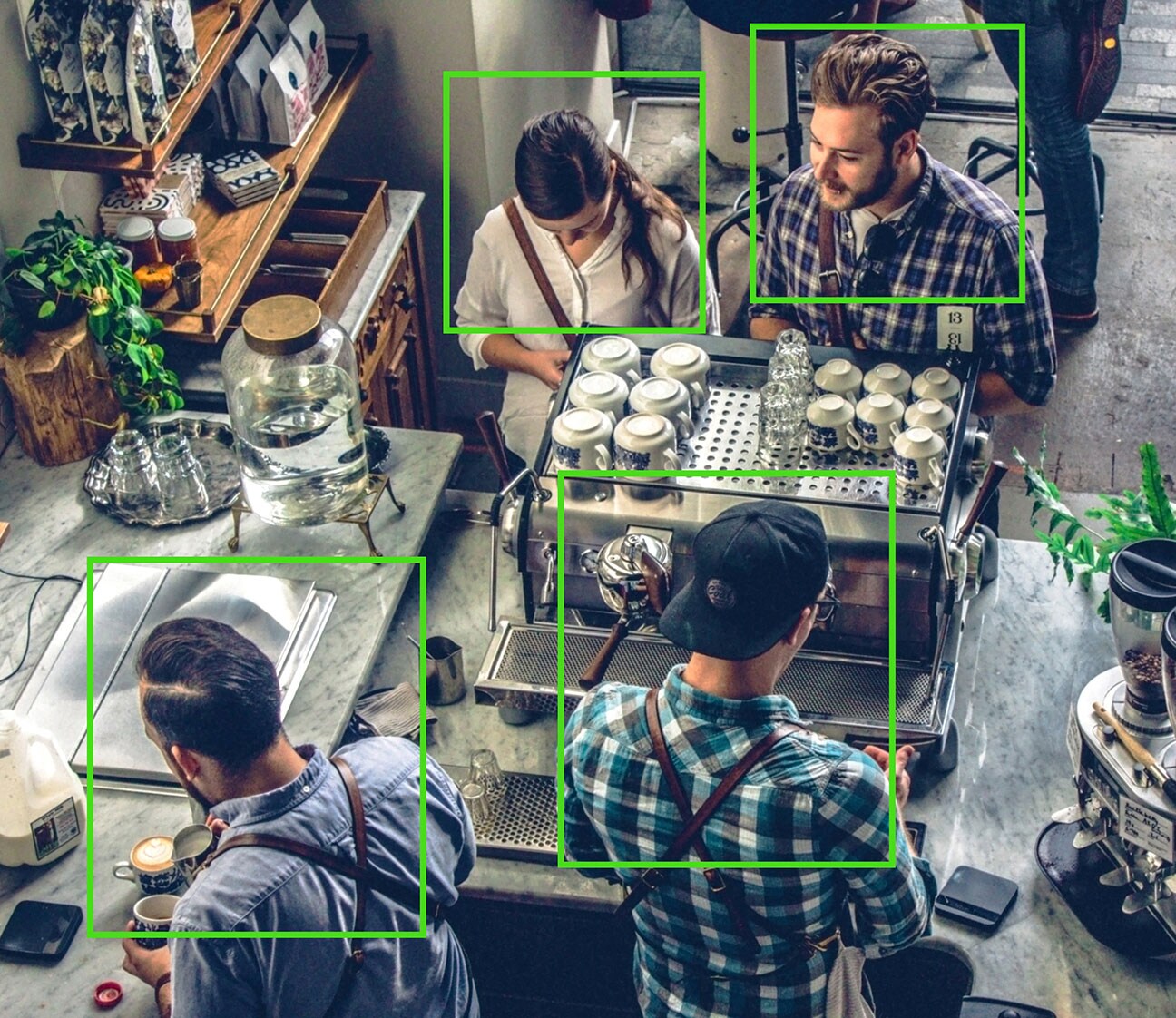 Motion Heat Maps
Quickly assess foot traffic in a retail store or monitor where hotel guests are congregating in the lobby. Motion heat maps only require a small amount of metadata, rather than bulky video files, to provide results with big impact.

Available on all MV models.
Object Detection
Learn which displays are attracting the most customers or how many people came to the office last Thursday. The ability to detect people using computer vision and increase accuracy over time through machine learning will provide deep business insights that were previously only possible with bulky servers.

Available on all MV12 models.
Privacy Matters
All MV analytics functionalities are anonymized to ensure privacy while still providing intelligence. You'll know that a customer entered your store at 3:38, but not that her name is Sarah.
Cutting Edge Architecture

By utilizing solid state storage on each camera, the MV family has removed the network video recorder (NVR) and its complexity from the equation.

Bandwidth Conscious

Use WAN bandwidth only when needed. Less than 50kbps of metadata streams to the cloud per camera when footage is not being viewed, eliminating excessive WAN usage.

Never Stop Recording

Since video is stored on the edge, cameras will
continue to record even if the network connection fails. Solid state storage and intelligent software allow for customizable video retention.

Cloud Managed

The Meraki cloud architecture is built for reliability, security, and scalability. Already supporting over one million networks globally, it features built-in redundancy, advanced security features, and a 99.99% uptime SLA.

Secure By Default

Secure data is just as important as the security cameras you choose. Meraki's pedigree in networking security means MV is built to be secure from the ground up. By default, data is encrypted through every step.

At Rest

Video is encrypted at rest on each camera, meaning you'll never have to ask another 'what if' again, knowing your video is safe and sound straight out of the box.

In Transport

All video streams, both local and remote, are secured with strong industry standard encryption. By using TLS with AES encryption, and publicly signed certificates, MV takes the guesswork out of retrieving video from the camera securely. View video natively in your web browser: no plug-ins or additional configuration required.

During Management

Leveraging Meraki's experience and expertise in keeping enterprise-grade networks safe from threats, MV also benefits from encrypted management and strong authentication. Say goodbye to flimsy hard-coded passwords and self-signed certificates, say hello to two factor authentication and peace of mind.

Thoughtful Design, Inside and Out

MV cameras come with everything needed for a successful deployment in the box. Add cameras to a network before they even arrive, and adjust both optical and software settings remotely.

Integrated, high-grade solid state storage on each device
720p and 1080p high definition recording options
IR illumination for nighttime security
A range of models for multipurpose deployments
3 year warranty on all hardware

An all-in-one security camera solution.

Centralized Cloud Management

The Meraki dashboard provides secure monitoring and management of all your cameras from anywhere in the world.

Edge
Storage

128GB of high write endurance solid state storage on each camera eliminates the need for an NVR.

Optimized
Retention

Use motion-based retention and scheduled recording to customize video storage plans for every deployment.

Advanced
Analytics

Industry-leading analytics and machine learning capabilities onboard each MV12.

Motion
Search

Dynamically and retroactively select areas of interest in a video stream to find that missing laptop, then export clips directly from the dashboard.

Encrypted
By Default

Video is encrypted at rest and during transport by default, with automated TLS certificate provisioning.

Granular Access Controls

Easily define who can see which video streams, view historical footage, and export video, all from the dashboard.

Firmware Always
Up-to-Date

Feature releases, firmware updates, and bug fixes are always pushed automatically and at no additional cost with active license.

Indoor

MV21

General Purpose Varifocal

Simplified installation
128GB solid state storage
$1299

MV12 Series

Compact Fixed Lens

Advanced analytics
WLAN capable
128GB and 256GB solid state storage options
Starting at $999

Outdoor

MV71

General Purpose Varifocal

Built for demanding environments
IP66 and IK10 rated
128GB solid state storage
$1499

MV Security Cameras from Cisco Meraki

A cloud-managed security camera with a revolutionary architecture.

Introducing MV12

Meet the newest addition to the MV family.

MV12: What's in the Box

Unboxing the MV12.

MV12 Installation Guide

Tips to help your MV12 installation go smoothly.

Noosa Yoghurt Case Study

Learn how MV has helped reduce product loss for this yogurt producer.

Sweet Briar College Case Study

MV helps keep one sprawling college campus safe.

Wild Rose School Division Case Study

Centralized management saves countless drives to remote sites for this Canadian K12 IT team.

Crediton Dairy Case Study

How MV has made it easier for this dairy producer to keep its employees safe.

Motion Search Mini-Demo

Motion Search allows you to retroactively identify key events in a snap.

Motion-Based Retention Settings
Mini-Demo

Motion-Based Retention allows for customized video retention to suit each organization's needs.

Introducing MV12

Big things come in small packages.

MV12 is a family of mini-dome cameras representing the next leap forward for physical security and video analytics. The same
on-board storage and processing that power the first generation of MV have been enhanced to produce an industry-leading powerhouse, all wrapped up in a compact (and good looking!) form factor.

Featuring

An industry-leading processor for advanced onboard analytics and machine learning
Integrated 128GB and 256GB storage options
High definition 1080p recording
Microphone
802.11ac wireless