Harness the Power of the Cisco Meraki Cloud-First Platform.
Try it Now.
Meraki delivers connectivity, security, and network intelligence–all managed from a single cloud-first platform. Rapidly scale your network and reap the benefits of our agile, hassle-free platform that unites networking, smart cameras, sensors, and AI ops.
There's no charge to check out this Meraki product. You'll be ready to roll in minutes, and our expert support team will guide you every step of the way. Just enter your info, and we'll reach out to you shortly.
Cisco is not responsible for the decision to participate in an evaluation of its products, including compliance with any restrictions to which you may be subject.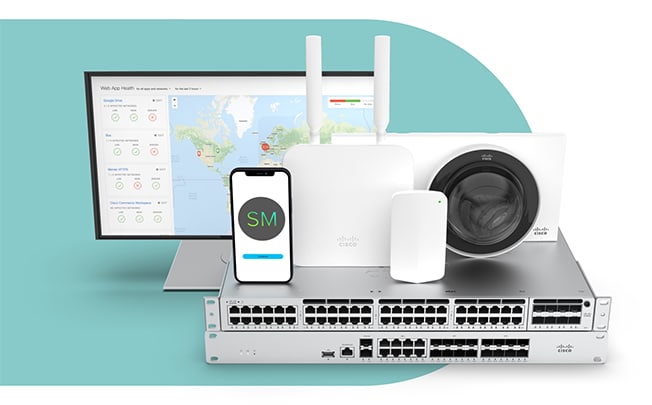 Thanks for ordering your Meraki cloud free trial.
A member of our team will be in touch shortly. Until then, check out the new experiences we can create for your organization.