Connect your classrooms
Schools of all sizes can improve pupil learning with reliable wired connections and always-on wireless coverage, while giving IT peace of mind with easy to deploy physical and network security.
Attend a webinar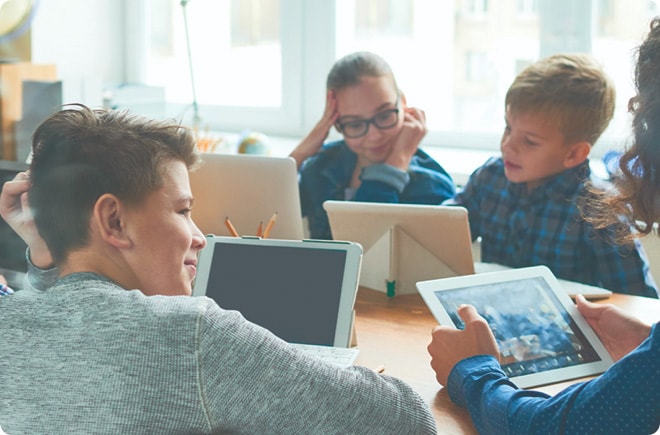 Built for high-density classrooms
Support 1:1 iPad initiatives and BYOD environments with no network slow downs.
Handle traffic increases with a network built to scale.
Throttle bandwidth hogs, block unwanted web traffic and prioritise educational apps.
With complete network visibility and control, spend less time on day-to-day configurations and management.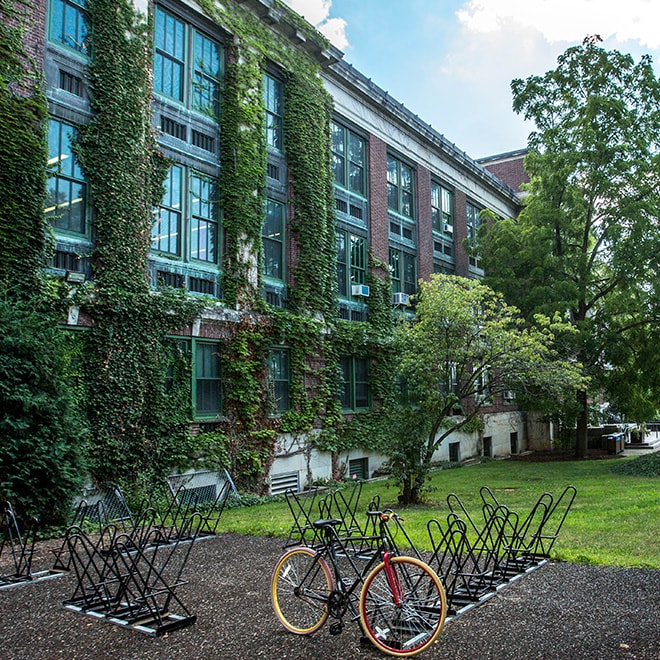 Perfect for lean IT teams
No hardware controllers required; IT staff does not need to be on-site to manage and troubleshoot the network.
Rapidly deploy a campus-wide network over a long weekend or holiday break, saving time and eliminating learning disruption.
Manage the entire network from one place, freeing up IT teams to focus on district-wide priorities.
No specialised training or command-line required.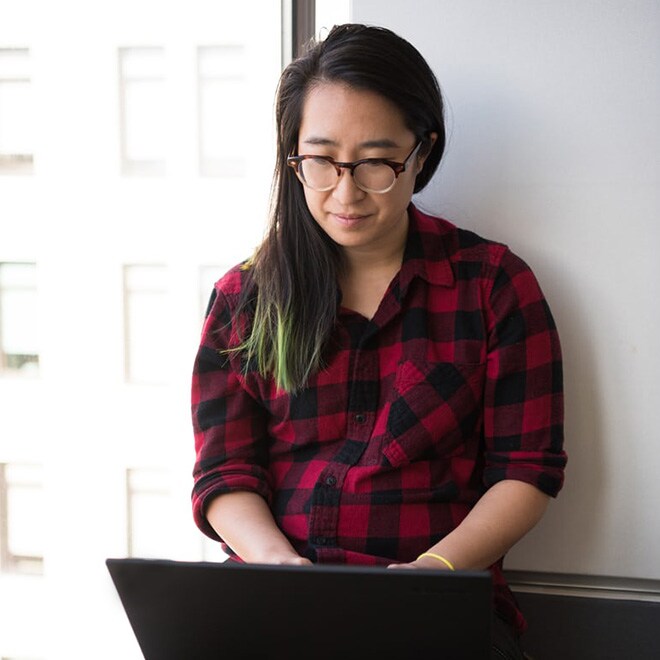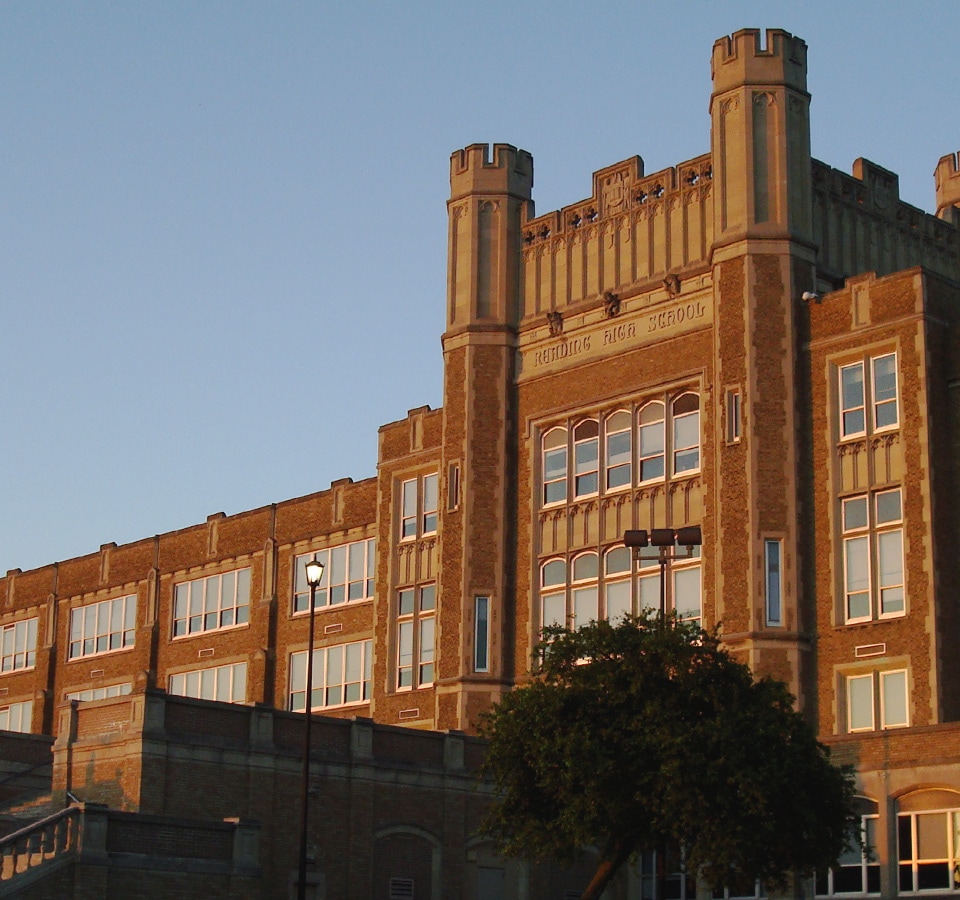 Reading School District
'Thanks to the vastly superior management capabilities and the minimal amount of time spent managing, troubleshooting or configuring Meraki hardware, we have more time that we can dedicate to making our classrooms 21st century learning centres.'
– C.R. Hiestand, Network and Systems Administrator
Transform learning with improved pupil experiences
Engage pupils with reliable connections and managed devices that enable learning from anywhere.
Close the digital divide
Give pupils equal access to technology, no matter which school in the area they attend or their economic background.
With a robust, flexible and scalable network, enable 21st century learning for all pupils.
Provide reliable access to digital resources in and out of the classroom with continuous connections.
Ensure pupils are using the right applications and are spending less time playing games and on social media.
Partner with the community to provide wireless coverage on the school bus, in the community centre and at the library to narrow the digital divide.
Learn more about Meraki MR Access Points
1:1 device management
Manage all school-owned devices from the same intuitive, cloud-based dashboard where you manage the rest of your Meraki network.
Unify management, control and security of thousands of iOS, Android, Mac and PC devices.
Remotely deploy software, content and applications to all, or specific, pupils devices.
Block specific applications or put devices on single-app mode, to ensure that pupils are focusing on the correct lesson.
Track and find lost or stolen devices and wipe devices that can't be retrieved.
Learn more about Meraki Systems Manager
Simple, powerful networking technology for schools

Cisco Meraki cloud-managed technology provides complete network visibility and control – no hardware controllers or overlay software required. Configurations and management are easily performed remotely or on-site, while troubleshooting can be done in a fraction of the time with advanced networking analytics, allowing you to focus on more impactful projects.
Simplify network and SaaS troubleshooting
With end-to-end network intelligence through Meraki SM, the Meraki dashboard, Wireless Health and Meraki Insight, easily identify network problems from the end-point to the application server, in a fraction of the time it normally takes. Provide the best experience for pupils and teachers with a holistic view of what is contributing to the end-user's network slow-down, whether it's the iPad, cloud application or state testing site, leading to a faster time to resolution.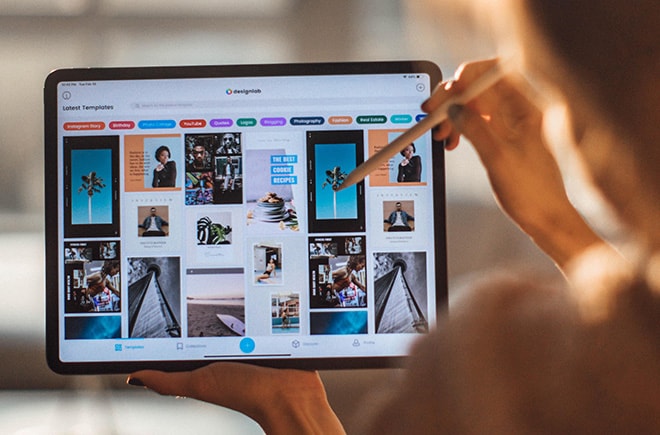 Safe and secure learning environments
With content filtering, application control and SD-WAN capabilities on the Meraki MX security appliance, reduce operational costs, simplify multi-site deployments and use bandwidth more efficiently to optimise performance for critical applications without sacrificing security or privacy. With Meraki MV security cameras, ensure pupils' physical safety at all times with cameras that are exceptionally simple to deploy and configure and eliminate traditional costs and complexities.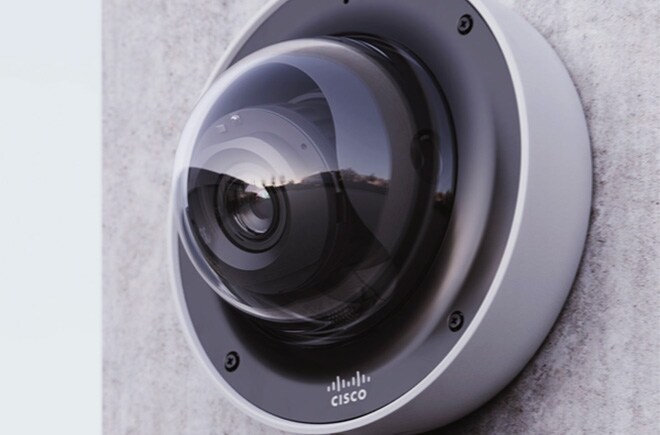 Centralised network visibility and control
The Meraki dashboard provides valuable insight into network usage. With integrated Layer 7 traffic shaping, classify evasive and encrypted applications, throttle bandwidth hogs, block unwanted web traffic with CIPA-compliant content filtering and prioritise educational apps. Meraki MR access points, MS switches and MX security appliances are all managed in the same dashboard for increased network simplification.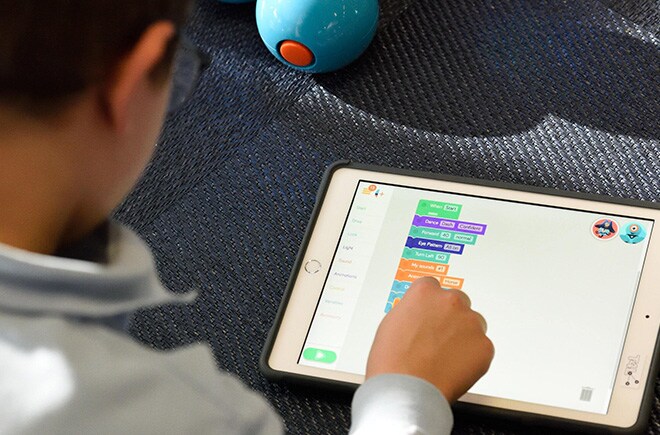 Explore our products
All Cisco Meraki devices are centrally and securely managed from the cloud using a single web-based dashboard. Our feature-rich, intuitive architecture enables customers to save time, reduce operating costs, and solve new business problems.