Effortless, reliable connectivity anywhere
Deliver consistent performance for business-critical operations with MG cellular mobile gateways by extending primary or failover cellular connectivity anywhere with ease and at any scale.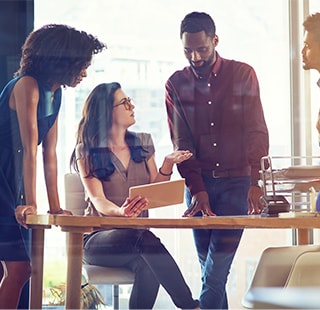 Key Benefits
---
Maximise business uptime
Enable uninterrupted connectivity through auto-SIM failover with just one click for optimal switching between SIM cards of two different carriers based on performance or data cap.
---
Expedite deployments
Instantly provision cellular mobile connectivity at new or existing locations with SIM activation to power all the network devices that keep businesses up and running, without waiting for broadband or change in infrastructure.
---
Optimise connectivity
Ensure consistent high performance for cloud-driven bandwidth-intensive applications at branch, remote or even rural and hard-to-reach sites challenged with limited or suboptimal choices via primary connection.
Power your wireless WAN on the most trusted cloud platform
Centralised cloud-managed cellular mobile
Unmatched deployment flexibility
Instant zero-touch provisioning
out-of-the-box
Cellular mobile deployments don't get any simpler
MG makes it faster to extend connectivity anywhere and upgrade or replace legacy systems without much hassle by seamlessly transposing a wireless cellular mobile signal to wired Ethernet.
Save hours of IT troubleshooting by remotely monitoring both live and historical stats such as signal quality, signal strength, loss, and latency for up to 30 days in the past.
Maximise cellular mobile performance with real-time access to signal strength in the dashboard by optimally positioning MG away from a weak signal in the network closet to near a window or even outdoors.
Meraki cellular mobile gateways are IP67-rated for outdoor use and harsh environments, eliminating the additional investment in ruggedised models.
Built to fit in
MG effortlessly slots into your existing infrastructure, regardless of what it may be. Pair it with Meraki security and SD-WAN, IoT devices, or any router downstream to deliver primary, failover cellular mobile, secondary cellular mobile for SD-WAN, or multi-WAN.