Industry 4.0 ready in
3… 2… 1
Cloud-first solutions to future-ready your IT infrastructure
Your cloud-first factory starts here
Build a strong IT foundation that provides greater insights, visibility, control, and flexibility so you can prepare for the opportunities of the next decade.
A future-ready platform makes any future possible
Whether you're looking to gain actionable insights about activities on the factory floor, provision at scale in minutes, or extend our built-in sensor data for a custom purpose, we've got you covered. We leverage machine learning, automation, out-of-the-box analytics, and health monitoring to help you save time and reduce costs.
Explore the platform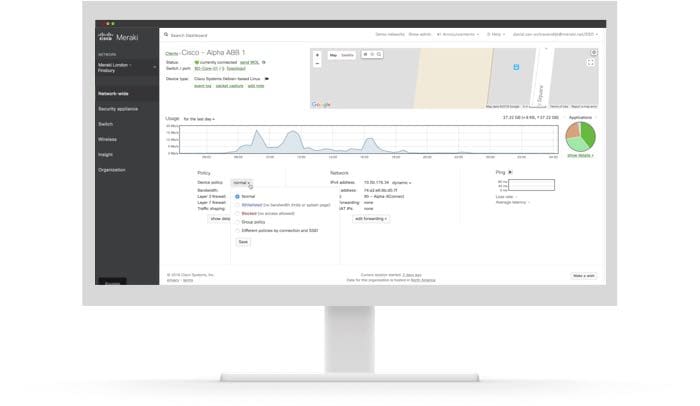 Create smarter spaces
Meraki has a customizable platform with built-in integrations. We have an entire marketplace with turnkey applications for IT and manufacturing outcomes, including solutions for COVID-19-related or other critical scenarios:
Occupancy management
Contact tracing
Safe mustering
PPE detection
DOWNLOAD E-BOOK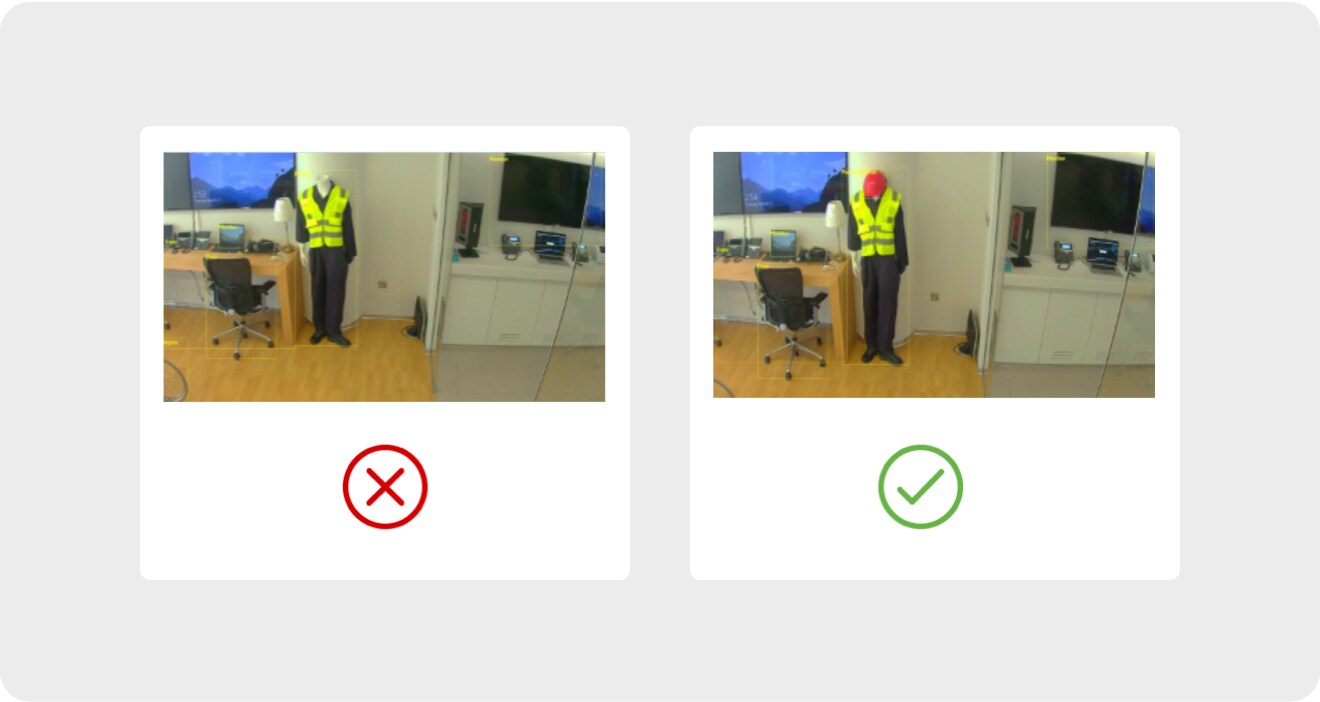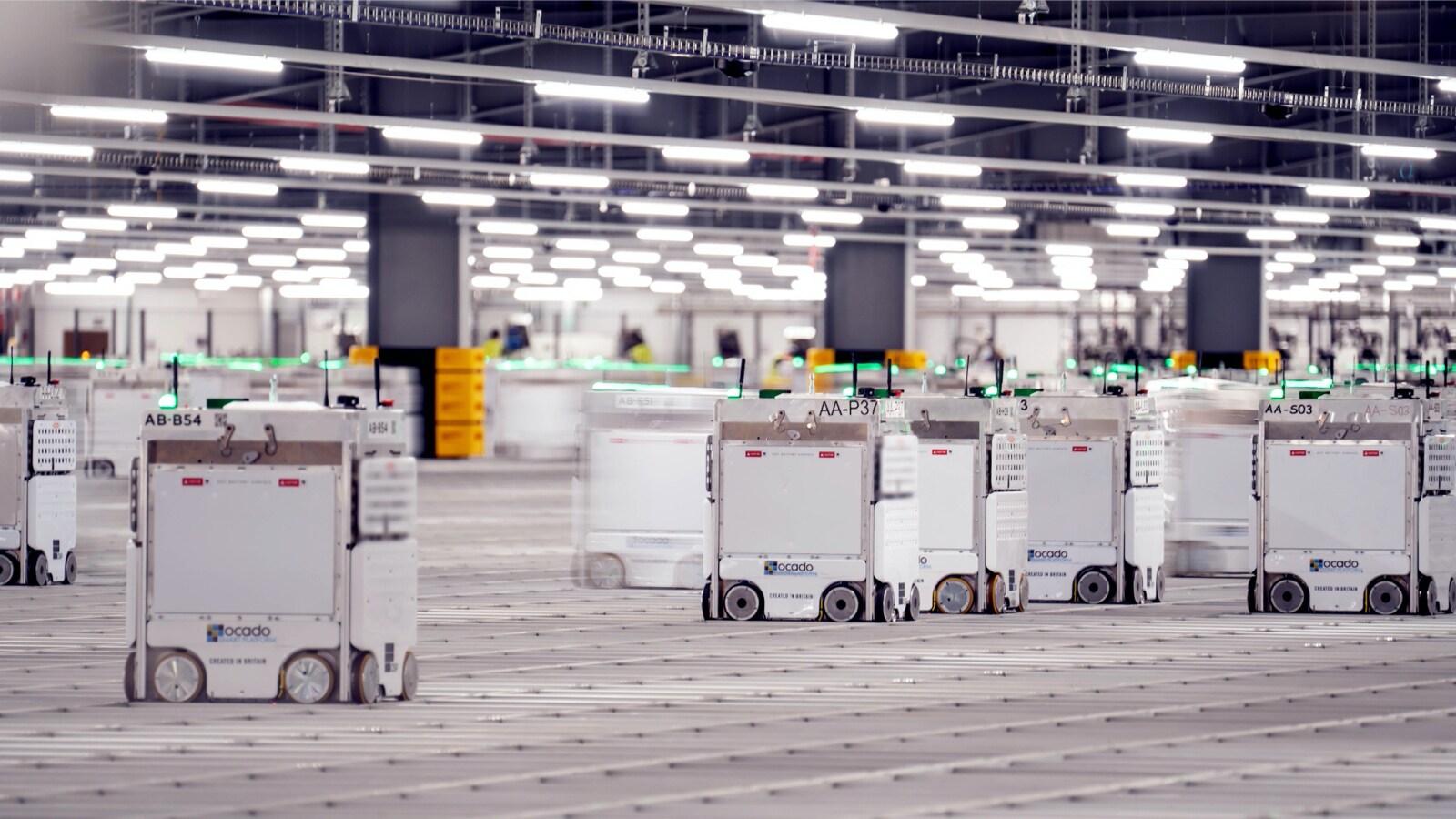 Meraki makes it easy
"Meraki makes it easy for the IT team to understand what they need to do with very minimal training. They don't need to be experts, which is great for me, because I'm usually busy with other things."
– Todd Shipway, Director of IT and Robot Communications at Bossa Nova
Network secured Sanity secured
Securing data from your industrial IoT and connected devices is critical. Meraki has an enterprise-grade security solution that also provides natively integrated advanced security informed by the world-renowned Cisco TALOS organization to protect against known and unknown threats. This means you can rest easy knowing your IT infrastructure is secure.
Explore solutions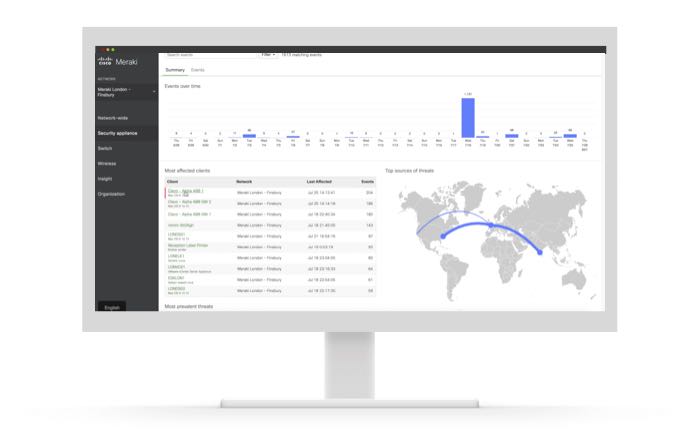 Reduce complexity
Intuitive web-based dashboard to manage all Meraki devices. Zero-touch provisioning and plug-and-play devices allow sites to go live in days without the need for highly trained network engineers. Lock production devices in single app mode, monitor device battery charge, location, status, etc.
Lower operating costs up to 90%
Troubleshoot network issues real-time with tools such as remote packet capture and cable testing, reducing costs up to 90% compared to traditional technology. PoE/PoE+ options power and monitor edge devices across the site. Apply port schedules to automatically turn off always-on devices when idle to save on site energy.
Minimize waste and deploy on-site
Deploy Meraki security cameras as a sensor to intelligently monitor processes on-site. Industry's simplest solution to implement — just plug cameras into Ethernet. Find footage of interest in minutes without exporting data. Use footage and built-in analytics to rapidly learn and improve site processes.
Avoid production downtime
Automatic email alerts of potential issues as they arise in real-time.
Investigate issues remotely in a matter of minutes to dramatically reduce time to resolution.
Next-day advanced replacement across the portfolio keeps manufacturing running smoothly.
Auto-VPN and SD-WAN with automatic WAN failover help ensure 24/7 uptime and connectivity at all sites.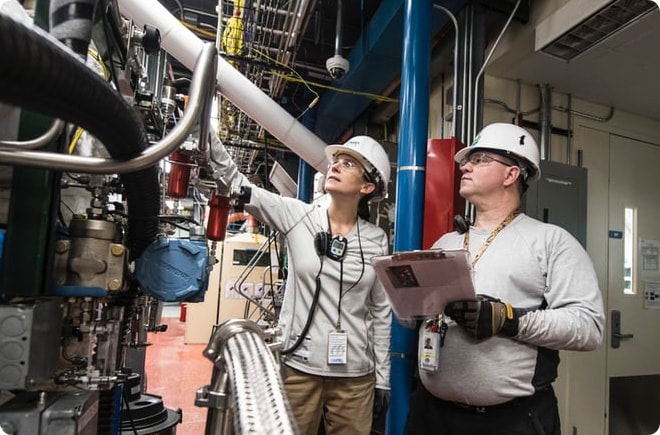 See how Noosa Yoghurt works smarter
Learn how Noosa Yoghurt implemented MV security cameras in their production facility as a process control tool, helping mitigate product loss.
Watch video