What is SASE?
Your simple guide to understanding how Secure Access Service Edge enables work from anywhere.
Why SASE?
The transition to multi-cloud and hybrid work has been turbo-charged, and it has brought into sharp focus
the challenges organisations face in maintaining consistent security and experience for users.
What is it?
Consistent security and experience
SASE is a label for a consolidated solution that provides consistent and effective levels of security and experience for every user, anywhere.
To achieve this, SASE recommends converging networking and network security functions, as well as shifting towards an as-a-service cloud-edge model.
Read Gartner Report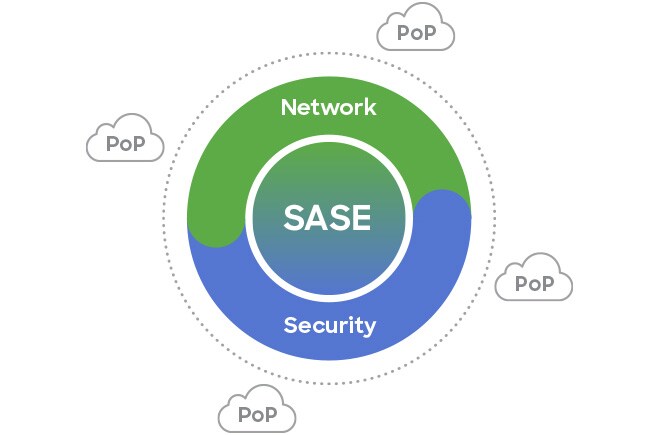 Networking and SD-WAN
Networking functions, particularly SD-WAN, optimise the user experience for multi-cloud workloads and apps.
Security
Multiple network security functions work together to protect users and their data.
As-a-service cloud model
A unified edge model provides consistent experience and security for users regardless of their location.
Benefits of a SASE architecture