Remote working for the long haul
Hear how Meraki remote work solutions can help you recreate an IT experience like being in the office.
Extend the IT experience
Keep employees and clients securely connected. Optimise network performance and prioritise apps to maintain productivity.
Eliminate risks
Forbes concluded that 18% of VPNs had potential malware or viruses. Trust Meraki to keep your data and applications secure.
Plan for the future
Partner with us to establish the future of your workforce. Our scalable solutions are managed through a single dashboard.

Optimise the remote work experience
Deliver a predictable customer experience through high-quality VoIP communication
Reliable, secure network connectivity from anywhere for mission-critical and sensitive data
Maintain flexibility for BYOD or company-issued devices, with easy device management through our cloud-based dashboard
Secure remote access for loan approvals, payments, insurance claims and customer data to ensure policy compliance
find out more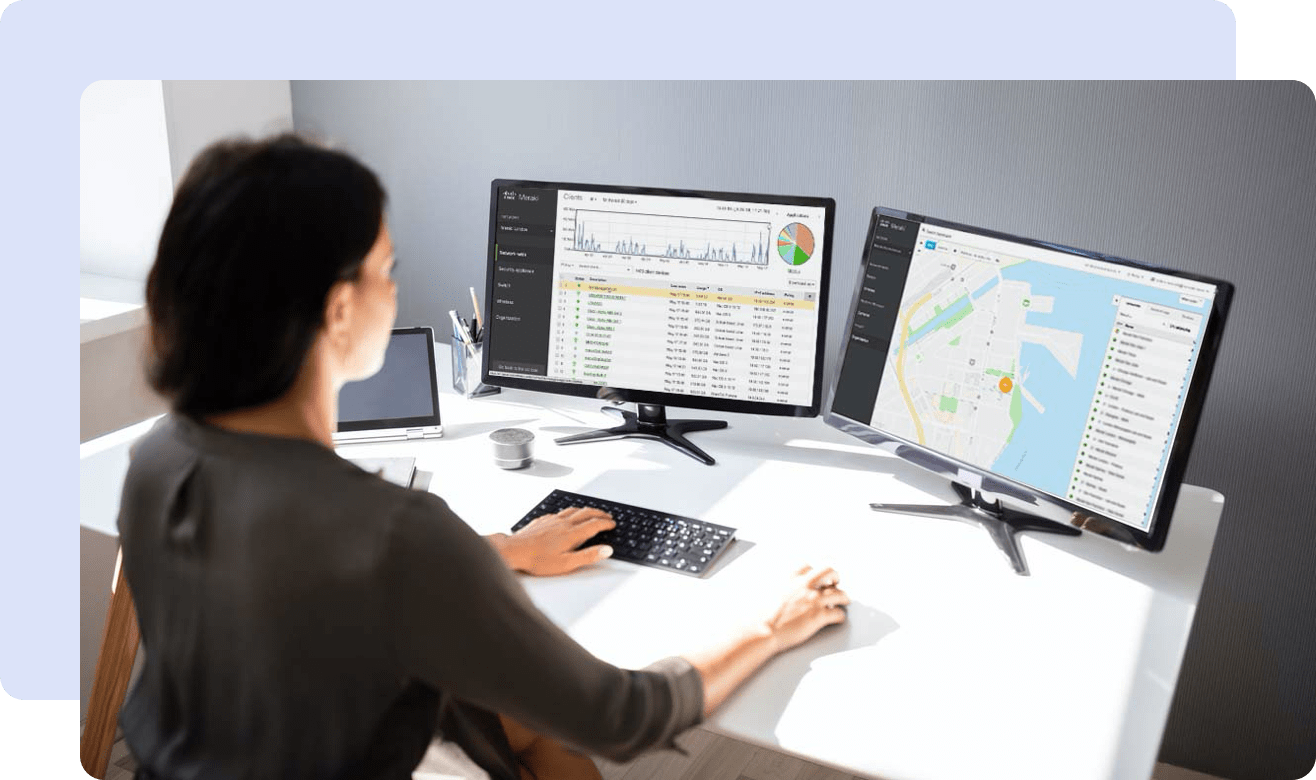 Explore products for remote work
Monitor all devices 24×7, receive real-time alerts and take advantage of remote troubleshooting all in one place. The Meraki dashboard provides an intuitive, cloud-based interface to manage your entire network.
Clarity Consulting
Complete line of hardware creates new efficiencies for remote workers.
Ironman Asia Pacific
VPN provides flexibility and access to Ironman's network for remote workers.
Imagination Group
Working to keep employees connected, foster collaboration and maintain forward momentum on projects.
Cisco Capital
Access the technology your business needs, while managing short-term cash flow and liquidity concerns, with flexible payment options and rates as low as 0%.