MV2
MV2 Indoor Flex Camera
MV2 has an adjustable hinge, rotating base, and flexible mount options to ensure you always get the right angle from anywhere. The integrated wireless, mobile app onboarding, and USB-C power make it the easiest MV camera to deploy. With built-in analytics, MV2 provides insight into the environment, including people trends, use of space, and more.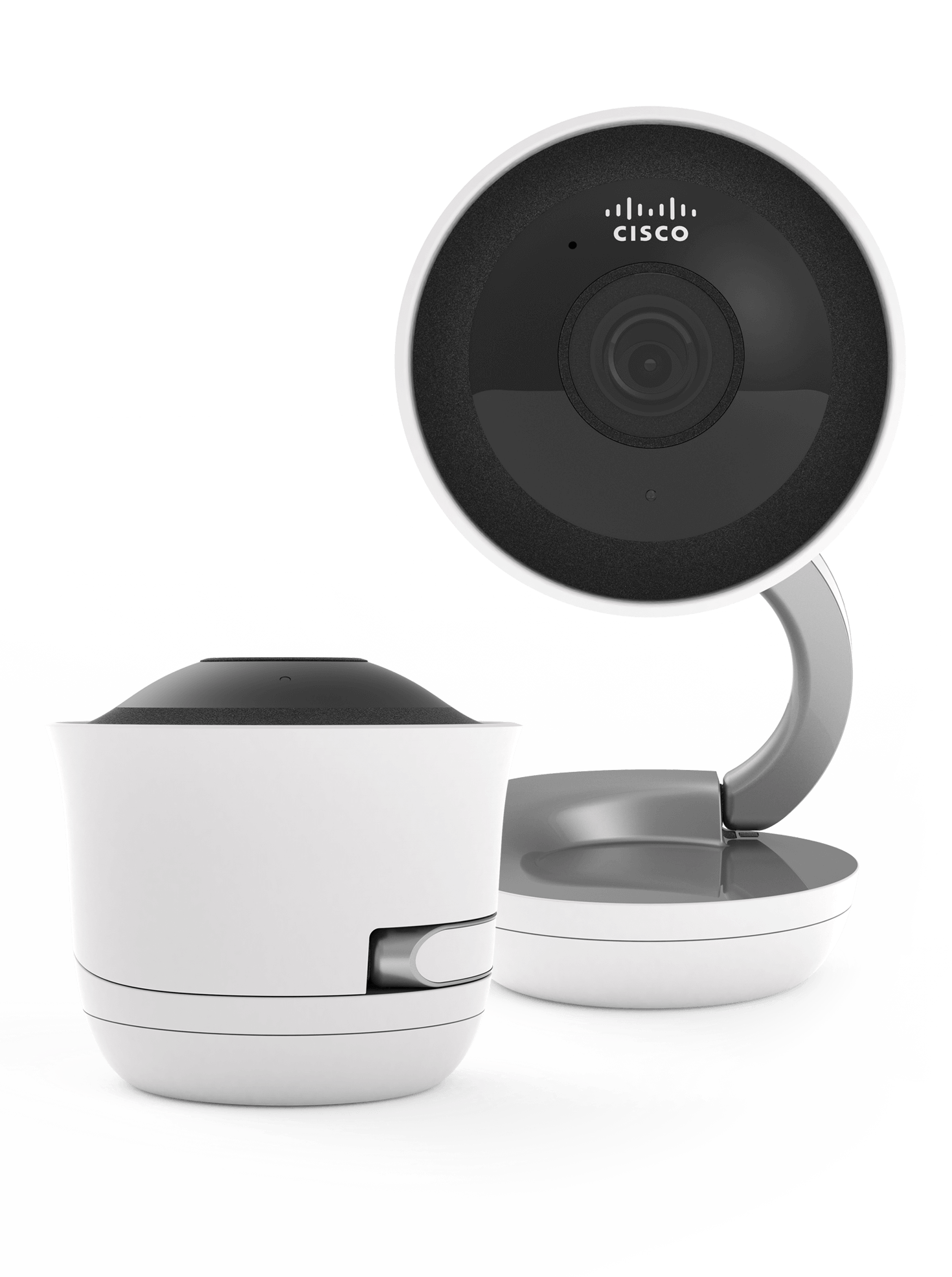 Highlights
Hardware Features

1080P video recording with H.264
103° field of view
802.11ac wireless
Microphone for audio recording
Live video only, unless Cloud Archive license is added

Enterprise-grade Security

Automatic end-to-end video encryption
Automatic firmware updates and bug fixes
Secure, encrypted control architecture and storage
Secure boot and signed firmware backed by hardware security chip

Cloud Management

Visibility and control from anywhere
Stream local or remote–the cloud automatically routes the video stream
Create custom video walls
Easy options for export and sharing

Granular Access Controls

Create unique accounts and passwords for each user
Control who can view live or historical video
Limit access to video exporting
Grant viewing access by individual cameras or device tags
Video access log provides audit of users' video-related activities

Advanced Analytics

Industry-leading processor onboard
Motion analytics
Audio analytics
Person detection powered by machine learning technology
No servers or software required
Compatible with MV Sense license

Compact and Functional Design

Attractive and subtle design blends into any space
Simple onboarding and flexible mounting options
Easy to install anywhere
Camera

1/3" 4MP (2688×1520) progressive CMOS image sensor
2.8mm focal length fixed lens
f/2.0 aperture
Field of view:

103° horizontal
76° vertical
134° diagonal

1/30s to 1/32,000s shutter speed
Minimum illumination 0.18 Lux
Built-in IR illuminators, effective up to 8m (26ft)

Video

1080p HD video recording (1920×1080) with H.264 encoding, up to 15fps
Direct live streaming with no client software (native browser playback)**
Stream video anywhere with automatic cloud proxy
High dynamic range (HDR)
Audio recording supported with built-in microphone

Data and Network Security

Full disk encryption (AES 256-bit)
Automatically purchased and provisioned TLS certificates (publicly-signed)
Management encryption and two-factor authentication
WPA, WPA 2-PSK, WPA 2-Enterprise 802.1X EAP-TTLS
TKIP and AES encryption

Networking and wireless

Dual band WLAN supporting 2.4GHz and 5GHz
DSCP traffic marking
2.4 GHz 802.11b/g/n radio
5 GHz 802.11a/n/ac radio
Supported frequency bands (country-specific restrictions apply):
2.412 - 2.484 GHz
5.150 - 5.250 GHz (UNII-1)
5.250 - 5.350 GHz (UNII-2)
5.470 - 5.600, 5.660 - 5.725 GHz (UNII-2e)
5.725 - 5.825 GHz (UNII-3)
802.11ac and 802.11n capabilities:
1×1 with one spatial stream
MU-MIMO support
- 20 and 40 MHz channels (802.11n)
- 20, 40, and 80 MHz channels (802.11ac)
Up to 256 QAM on both 2.4 GHz and 5 GHz bands

Antenna
Integrated omni-directional antennas (4.4 dBi gain at 2.4 GHz, 6.3 dBi gain at 5 GHz
BLE
2.4 GHz Bluetooth Low Energy (BLE) radio
Power

10W via a USB-C power adapter (MA-PWR-USB-XX)
12.95W maximium via 802.3af PoE (MA-PWR-ETH)

Features

Cloud-managed with complete integration into the Meraki dashboard
Plug and play deployment with self-configuration
Dynamic day-to-night transition with IR illumination
Noise optimized motion indexing engine with historical search
Shared video wall with individual layouts supporting multiple cameras
Selective export capability with cloud proxy (with watermarked timestamps)
Onboard video processing for object detection with machine learning
Highly granular view, review, and export user permissions with SAML integration
Motion heat maps for relative hourly or day-by-day motion overview
Motion alerts

Environment

Temperature: 0°C - 35°C (32°F - 95°F)

In the box

Quick start & installation guide
MV camera hardware
Wall mounting kit

Physical characteristics

Dimensions: 76mm x 68-129mm (diameter × height)
Weight: 464g
USB-C jack
Multicolor, multifunction status LED
Reset button

Warranty

3 year hardware warranty with advanced replacement

Ordering information

MV2-HW: Indoor Flex Camera
LIC-MV-XYR: Meraki MV Enterprise License (X = 1, 3, 5, 7 years)
MA-PWR-USB-XX: Meraki AC power adapter for MV and MT (XX = US, EU, UK or AU)*
MA-PWR-ETH: Meraki Ethernet adapter for MV*

Note: Each Meraki camera requires a license to operate.

** Browser support for H.264 decoding required.
*Either MA-PWR-USB-XX or MA-PWR-ETH is required to power MV2-HW.