Real-time visibility into IT environments made simple
Protect your critical IT infrastructure through the power of the Cisco Meraki platform and simple-to-deploy Meraki MT sensors
Maximise network uptime and equipment lifespan
Real-time visibility and alerts give you control over your environment. Ensure optimal conditions and minimize risk with remote monitoring and flexible alerting.
Gain value in less time
Quickly provision and manage thousands of sensors to monitor temperature, humidity, leaks and intrusion. Simply insert the batteries and add to the dashboard. MT sensors automatically connect to existing MR and MV devices. Say goodbye to on-premise servers, dedicated gateways and management software.
Drive smarter decisions through data
Understand trends about your physical environment. Improve safety, security and operational decision-making through a data-driven approach. Build on top of the Meraki platform using APIs or the vast ecosystem partner community and further enhance operations.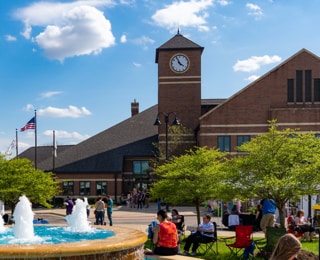 Village of Oswego
"In IT, being proactive saves money. Receiving alerts on temperature changes from the Meraki MT sensors has not only increased our awareness in and around our networking infrastructure, but helps us prepare for critical outages or potential hardware failures. Which, in the end, saves us countless hours."
Joe Renzetti, Director of IT & GIS
Secure IoT devices seamlessly
Each Meraki MT sensor features a Trust Anchor module (TAm), which securely authenticates the device and encrypts all communication with the sensor gateways. Combined with automated firmware updates, Meraki MT sensors pack a powerful security punch in a smart package.
Harness the power of the Meraki platform
Simple to deploy
Meraki MT sensors connect automatically to existing MR or MV devices.
Cloud-managed
The magic of Meraki comes to the IoT sensor world; the Meraki dashboard makes it easy to configure and manage multiple sites from anywhere.
Customisable to your needs
Flexible alert options, including webhooks and APIs to aggregate sensor data with other business information systems in third-party applications.