mer·a·ki
noun

[Greek]
Something done with soul, creativity, or love.
Networking is complicated.
We're making it easier, faster, and smarter.
Our products are used in over 500,000 networks worldwide; you'll find them in classrooms, coffee shops, hospitals, and hotel rooms. Better networking means that businesses run more smoothly, and more people have reliable access to the information they need.
Engineering
Sales
Support
Department Spotlight

Build Something Better

Meraki entrusts its engineers with an exceptionally high level of personal responsibility. As a flat team of fewer than 100 individual contributors, Meraki engineers own what they build from start to finish. We ship to production dozens of times per day, push firmware code at web speed, and let as little as possible stand in the way of rapid, iterative improvement.

Although we tend to attract social, innately curious developers who customarily drop all else for a teaching moment, no one at Meraki is here to mandate what you do or how you do it. We're keen on mentorship but lean in management, serious about deployment but playfully freethinking toward a wide range of tools and methodologies.

Hack the Full Stack

Since Meraki builds cloud-managed hardware, our engineers hack a technology stack impressive in breadth as well as depth. It's not uncommon for a Merakian to hop from backend coding to user experience design, from device driver reliability to system scalability, from site maintenance to mobile device management. Engineers who value broad exposure to many languages and skill sets can easily move between projects and teams, enjoying a unique degree of freedom to taste-test different flavors of development.

For engineers who have found their sweet spot in the stack, the prerogative to specialize is no less than the freedom to move around—whether that means exclusive devotion to network protocol design, to our homegrown data storage layer, or to our mobile apps. Meraki engineers self-organize into small teams for big results, all while benefiting from the backing and brand of a stable industry giant.

"At Meraki, I'm surrounded by brilliant people who build incredible products. We deliver new features to our customers on a daily basis, and I've been able to work on projects across the whole development stack. I genuinely look forward to coming into work every day."

—Meghan Gaudet, Front-End Hacker

Department Spotlight

Winners Wanted

The Meraki Sales Team is a passionate group that brings energy and excitement to the sales floor every day. Things move quickly here, and the competitive spirit is evident, with reps gathering around the sales leaderboard throughout the day to see where they stack up. We want you to overachieve and unlike our competitors, commissions are never capped.

How We Close

Exceptional product marketing and simple, informative collateral make the Meraki solution easy to understand, and sales reps are armed with powerful selling tools (like free trials for customers) that put the products directly in customers' hands.

Meraki reps are trusted to own the entirety of the sales cycle and operate autonomously, forming direct relationships with customers and resellers, while creating loyal customer advocates and an extended network of reseller teams. The Meraki sales team produces top sales talent, promoting from within those who've started from the bottom and understand the whole sales cycle.

"Being a Meraki Sales Rep is a lot like running your own business. I have complete control of my territory and the entire sales cycle from start to finish, and the support from a smart and creative team when I need it."

—Josh Tobin, Inside Sales Rep

Department Spotlight

How We Solve

Our Technical Support Team takes pride in providing fantastic support to our customers and partners around the world. Our open floor environment allows our engineers to brainstorm ideas with others who are just as passionate about networking and solving problems. A non–tiered support system ensures all team members are cross–trained on all Meraki products, so regardless of the issue, any team member can handle the case and drive it to resolution. On any day our engineers might be configuring and troubleshooting networking devices, writing documentation, testing LAN/WAN/WLAN environments, and reproducing customer issues.

Support with Impact

Technical Support's impact at Meraki is evident: Our engineers master all the Meraki products, thus becoming valuable resources for customers while also working directly with our Product Development and Engineering teams to resolve escalated issues. In our team-oriented and collaborative environment, Support has a strong voice in improving the Meraki product and increasing its value to customers.

"Every day there is something new that challenges us, and as a group we work to overcome it. It's not uncommon to see a whole team crowded around a single issue to knock it out of the park."

—Jack Zotti, Technical Support Engineer
Life at Meraki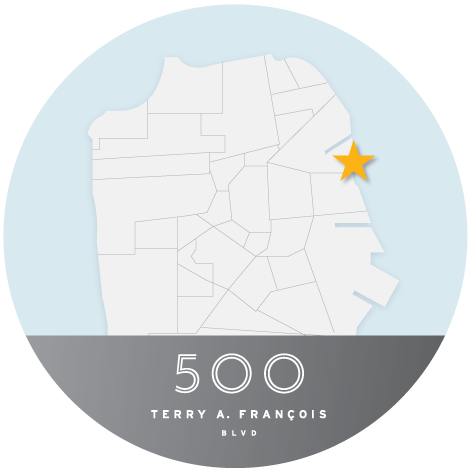 It's Always Sunny in Mission Bay
Headquartered in San Francisco's Mission Bay neighborhood, our floor to ceiling windows offer stunning views of the bay, and we're within short walking distance to restaurants, breweries, public transportation, and the home of the SF Giants.
AT&T Park
Music venues
Dogpatch Climbing Gym
Hotel Utah Saloon
SFMOMA
Philz Coffee
Caltrain Station
21st Amendment Brewery





Healthy Merakians
We believe that healthy employees are happy employees. However, finding time for kale, cardio, and community giving during the work week can be a challenge, so we make it easier, with:
daily catered lunch that's delicious, gourmet, and free
kitchens stocked with healthy (and unhealthy) snacks
onsite gym with weekly fitness and yoga classes
weekly farmer's market produce delivery
cycling and climbing clubs
paid time off to volunteer and give back to the community
excellent medical, dental, and vision insurance (and matching 401k for your financial health)
Happiness
Unconventional team outings are a Meraki tradition. From helicopter rides to cocktail making classes, we know how to have a good time, and we make happiness a priority.