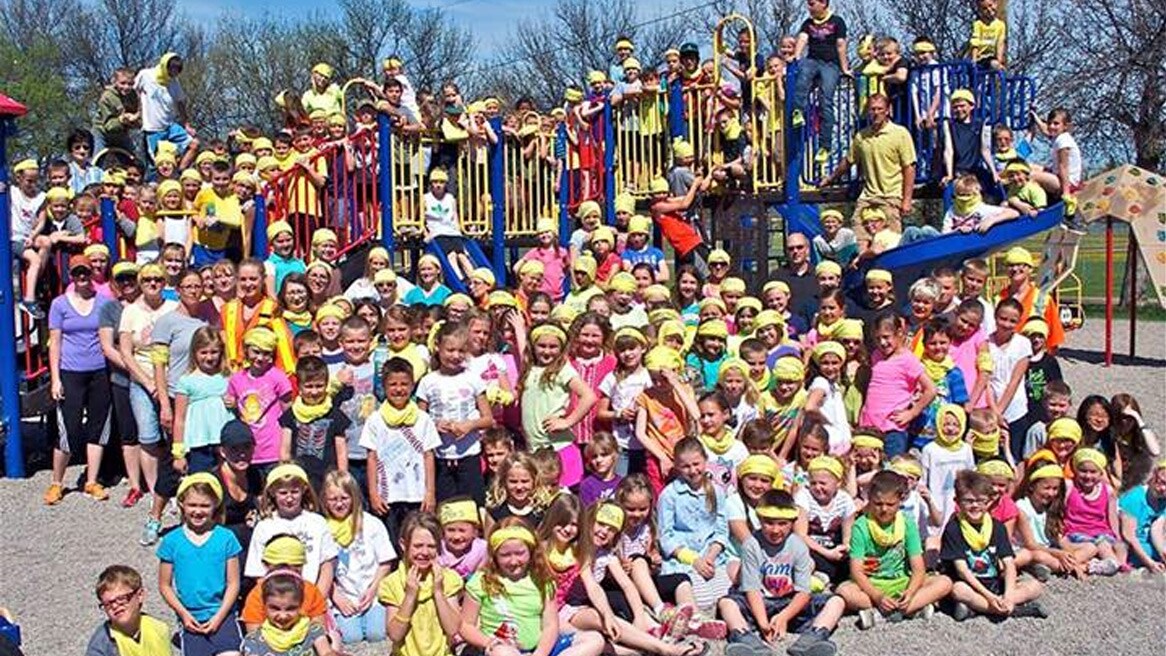 ---
Located in Alberta, Canada, Westwind School Division is comprised of 15 K-12 schools with 4,500 students and 800 staff members. When Duane Beazer, network administrator for Westwind, joined the school division 10 years ago, the Canadian government was just beginning to implement the Alberta SuperNet initiative—designed to connect urban and rural communities across the sprawling province by installing fiber network at all public, government-owned facilities. Once the fiber network was installed at Westwind, the IT team began looking into a network upgrade to provide a more robust core infrastructure and comprehensive wired and wireless solution, capable of integrating with Cisco Unified Communication Manager and supporting increased BYOD traffic across the 15 school sites.
While attending the ATLE education conference, Beazer met the Cisco Meraki team and was immediately intrigued by the possibilities of remote management and ease of configuration offered by the cloud-managed solution. The Westwind IT team decided to trial several devices in one of the schools, including beta-testing the new Meraki switching line.
While Beazer himself is CCNA certified, the Westwind IT team of five had varying degrees of networking knowledge. "We wanted something that the entire team could look at and manage without having specific training or a technical background," Beazer said. Westwind also wanted a solution that would make management of remote sites easier and therefore free up the IT team's time for other projects. It took only a few weeks for Westwind to deploy 137 access points and 55 switches across the district.
Using the Cisco Meraki cloud-based dashboard, the Westwind IT team can easily configure and monitor network devices, whether the devices are located at the main office or remote schools. Due to the diverse network usage and the mobility of students and staff, they've created separate wireless SSIDs with different association requirements and bandwidth limits for students, BYOD usage, computer labs, and teachers/staff. The team can make changes as needed and implement them across the entire district or at specific sites, no matter how remote.
As the school division expands and undergoes construction, Beazer is especially happy with the flexibility and rapidity with which the IT team can move APs to temporary locations and have configurations automatically applied. While the team is monitoring the network more during construction, "there are often times that we aren't in dashboard for weeks at a time unless we get an email alert," Beazer explained.
One of Beazer's favorite wireless features is CMX location analytics which provide visibility into where and how often clients are connecting to certain APs. "For example, recently there was a classroom scheduling change that I didn't know about," he said. "Using CMX, I could see that on a particular day at a certain time, there were a high number of students connecting to a single AP, causing the device to be overloaded." The IT team asked the teachers about the additional client load, learned about the scheduling change, and then quickly supplemented the area with another AP to offset the load.
With over 10,000 clients and 10TB of data transferred each week, Westwind relies on Cisco Meraki switching for mission-critical applications such as VoIP, which is important for emergency 911 and general communication. The Cisco Meraki switches integrate with Cisco Unified Communication Manager to seamlessly run the division's VoIP phone system. With 460 Cisco VoIP endpoints connected to the Meraki switch fabric, including 7941/61 and 7911/7912/7931 series phones, centralized visibility and reliability are crucial. Managing the high volume of traffic and the numerous apps, including PowerSchool and mobile device management, is simplified using real-time diagnostic, troubleshooting tools, and summary reports built into the dashboard. Teachers and school principals can be easily kept in the loop with automated reports of classroom client activity and application usage via the Cisco Meraki dashboard.
In terms of switch management and added security, time-based port scheduling makes it simple for the IT team to disable ports at night, which translates to energy and cost savings for Westwind. Additionally, Cisco Meraki switches provide one-click rogue DHCP server containment, so when unauthorized APs were plugged into Westwind's wired LAN, the switches immediately contained them, preventing thorny network problems. The Westwind IT team also frequently uses the remote cable testing live tool on the Meraki switches when working with the on-site electricians to troubleshoot the health of Ethernet cables.
I haven't found anything where I said 'I wish Cisco Meraki did this' and it doesn't. It meets and exceeds expectations. Duane Beazer, Network Administrator
With firmware upgrades via the cloud, Westwind benefits from the seamless release of new features and updates that are automatically incorporated to the school devices. "I'm constantly impressed that new features keep coming and that our switch capabilities are being upgraded on a continuous basis."