TELUS World of Science – Edmonton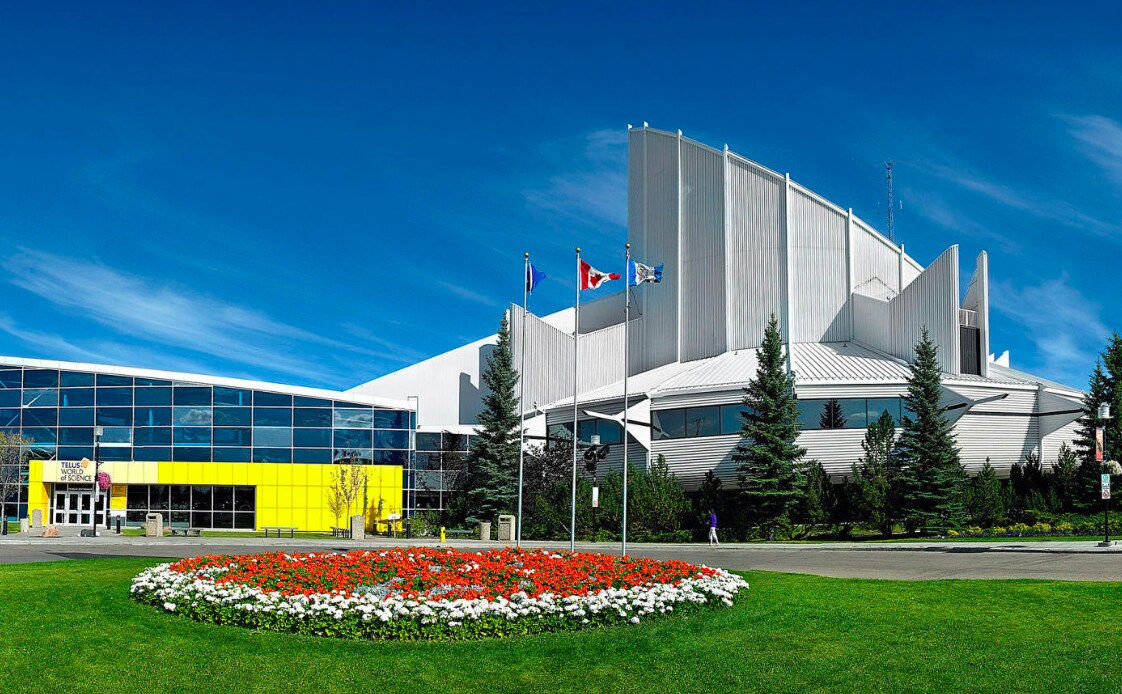 ---
Over half a million people visit TELUS World of Science – Edmonton each year. The organization is dedicated to fostering curiosity for children and adults around science and technology, in ways that strengthen the community. The center houses Canada's largest planetarium dome theatre as well as one of the largest IMAX theaters in the country.
In 2013, Robert Litchfield, Director of IT, was one of two IT team members that was stretched thin overseeing the network: WiFi, desktop support, server maintenance, and data security. They inherited a complex network environment that was built by external consultants and an inexperienced IT team. There were 32 unmanaged consumer switches throughout the whole building and computers were randomly plugged into jacks in the walls. "Our network was a black box," Litchfield said. "It would take us hours to troubleshoot. We would go into server rooms and unplug appliances to see which were causing problems."
It was clear that the team needed a new IT infrastructure. Yet, as a non-profit, they faced budget and resource constraints. Litchfield's team would have to justify any IT spend to donors and put together a use case for new technology. They determined that their new infrastructure must cater to three main types of users: administrative staff, hundreds of daily visitors, and external organizations using the facilities for broadcasting and events.
Litchfield was introduced to Cisco Meraki by their partner, who helped TELUS World of Science evaluate what solution would fit their needs most. Based off of ease-of-use, price point, and visibility, Litchfield decided on Meraki. They deployed nine Meraki switches throughout the building in just two days (this deployment could have been one night, but an old switch killed the DNS server, which took hours to resolve). Following implementation, the TELUS World of Science team saw immediate benefits.
Troubleshooting turned from a cumbersome ordeal that took hours or days, to a simple process where most issues could be resolved within ten minutes. By utilizing Meraki's web-based dashboard, Robert's team can easily access all necessary information about their network in one place.
Layer 7 traffic analytics enabled them to track user behavior on the network. Members of the organization regularly download 750gb files for the IMAX theater, and Layer 7 traffic shaping rules gave them the ability to set bandwidth restraints and prioritization, providing a better experience for all users.
Meraki provided additional security and visibility into potential threats. With a Meraki infrastructure in place, Litchfield's team is confident that they can deal with Denial-of-Service (DoS) cyber attacks since all threats are automatically classified by category, including DoS, in the dashboard. Each night, Litchfield receives a summary report on the status of his network, so he can quickly spot any unusual activity.
In addition to providing greater network visibility, Meraki helped bring in new revenue. TELUS World of Science now has the ability to support external organizations, such as government bodies, that have specific network and bandwidth requirements. With Meraki, TELUS World of Science is able to apply strict security policies and provide better throughput than basic wireless services. As a result, the Alberta provincial government rented the IMAX theater to make a live announcement.
[Meraki] makes for a much better customer experience, and a much easier sell for our teams.Robert Litchfield, Director of IT
With a strong IT foundation now in place, TELUS World of Science has been able to turn their attention to new projects. They are adding a gallery to their building with a focus on the Arctic and are updating their existing galleries to have larger digital footprints. "Today, tools like [Meraki] allow us to do what we need to do so that we can focus more on other things that add value to the companies that we serve," said Litchfield.