Sint-Aloysiusinstituut Lier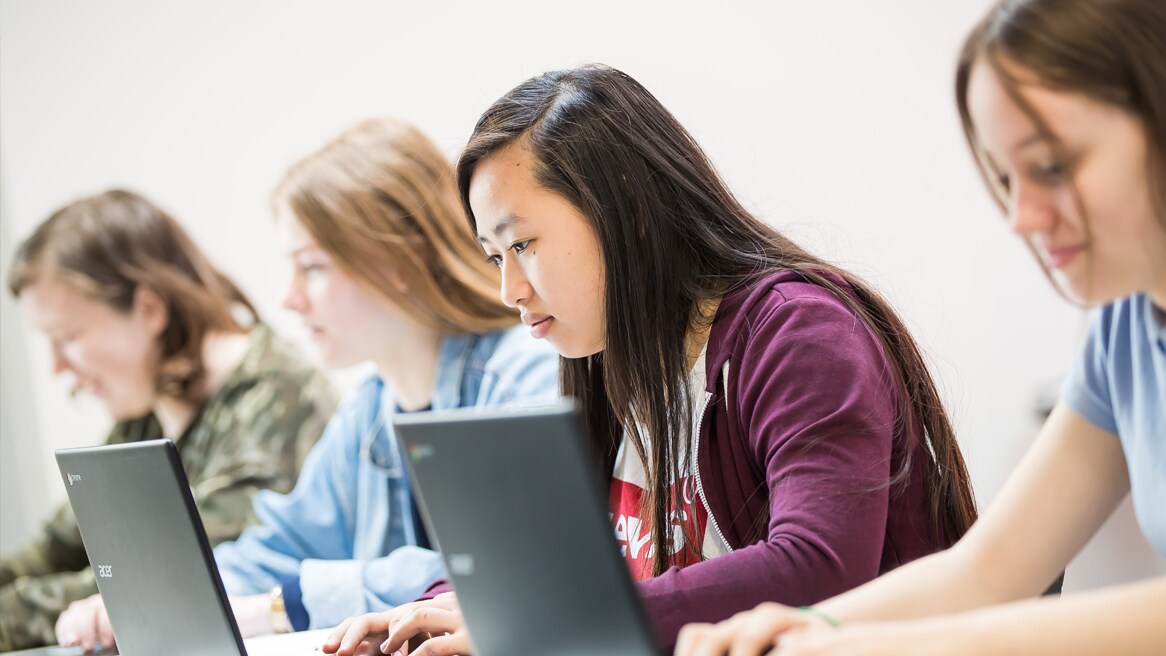 ---
In onze huidige digitale wereld proberen scholen zo vooruitstrevend mogelijk te zijn, maar de beschikbare middelen ontbreken vaak. Davy Van Hemelen, IT coördinator van het Sint-Aloysiusinstituut Lier, koos daarom voor Cisco Meraki om zijn netwerk eenvoudiger te kunnen beheren met oog op de toekomst.
Het SAL in Lier is verbonden met de Thomas More hogeschool en biedt een brede waaier van studierichtingen aan binnen onder andere zorg en wetenschap. Naast de reeds bestaande faciliteiten voor het secundair onderwijs vanaf de tweede graad, de Bacheloropleiding verpleegkunde en de HBO5-richting komen er dit jaar een internaat en studentenkamers bij. Het netwerk dat momenteel toegang geeft aan meer dan 1300 leerlingen, studenten en leerkrachten zal dan worden uitgebreid om ook 70 kamers in het internaat en 160 studentenkamers te ondersteunen.
De verantwoordelijkheden van een IT manager in een school houden dikwijls meer in dan enkel het beheren van het netwerk. Zo zorgt Davy naast het dagelijks netwerkbeheer onder andere ook voor elektriciteitswerken en renovatie van de schoolgebouwen. Aangezien er maar één collega is die hem hierbij ondersteunt, is het soms moeilijk om daarnaast nog tijd te vinden voor het algemene beleid van de school. "Mijn collega en ik vormen een goed team, maar omdat we een netwerk beheren met meer dan duizend gebruikers kiezen we ook wel voor uitstekende hardware om ons hiermee te helpen."
Aanvankelijk zocht Davy een oplossing om de twee sites van de school met elkaar te verbinden. Hij vergeleek enkele opties, maar ontdekte snel dat de oplossingen van Cisco Meraki eenvoudig te installeren en te beheren zijn in vergelijking met andere producten. "Om met andere producten te leren werken zou je drie dagen op cursus moeten gaan. Als IT manager in een klein team moet ik een brede kennis behouden en heb ik niet veel tijd om me ergens lang in te verdiepen. Dit maakt Cisco Meraki interessant omdat het dashboard eenvoudig genoeg is om ermee te werken zonder een intense kennis van coding of netwerken."
Als eerste stap binnen het verbeteren van het netwerk kocht Davy twee MX security apparaten aan. Het kostte maar weinig tijd om de twee sites met elkaar te verbinden via site-to-site VPN en daarnaast had hij meteen een goed overzicht over de gebruikers in het netwerk. Eenvoudig ingrijpen en policies wijzigen waar nodig bleken al snel enkele voordelen naast oneindig veel andere mogelijkheden. Na deze positieve ervaring verving het SAL Lier ook haar verouderde access points.
Ik wilde voor een oplossing kiezen waarvan ik wist dat ik er tevreden mee zou zijn en dit later ook zou kunnen uitbreiden om een uniform netwerk te creëren.Davy Van Hemelen, IT coördinator van het Sint-Aloysiusinstituut Lier
Op de tweede site wordt er veel gewerkt met Chromebooks die ook toegang hebben tot de Windows server op de hoofdsite. Daarom is op deze tweede site voornamelijk de kwaliteit van de internetverbinding belangrijk, naast het MX apparaat dat voor beveiliging zorgt. Het gebruik van Chromebooks wordt tegenwoordig vaker aangemoedigd in het onderwijs en is eenvoudig te beheren binnen een cloud-managed Cisco Meraki netwerk.
Op de MR access points van het SAL Lier zijn momenteel drie verschillende SSID's actief: één voor de leerlingen en leerkrachten van het secundair onderwijs, één voor de HBO5 studierichting (omdat zij een ander Google domein gebruiken) en nog een derde voor gasten waarmee eventueel kan ingelogd worden met Facebook. Op die manier wordt er ook meteen een stukje marketing geïntegreerd waarmee de gebruiker die inlogt op het netwerk zijn of haar locatie kan delen met volgers. Daarnaast is de bandbreedte voor gasten gereduceerd en is deze SSID ook enkel beschikbaar tijdens de schooluren.
Er staat intussen ook een implementatie gepland voor het nieuwe internaat waar het SAL Lier voor een full stack heeft gekozen met een firewall, een switch en meerdere access points. "Omdat de leerlingen hier voornamelijk na schooltijd zullen verblijven is het eenvoudiger om van thuis te kunnen ingrijpen als er zich problemen voordoen. We willen onze opvoeders ook zelf toegang geven tot het netwerk van het internaat om bijvoorbeeld specifiek layer 3 of layer 7 verkeer te blokkeren wanneer nodig en dat is ook de reden waarom we ook hier opnieuw voor Cisco Meraki hebben gekozen."
"Stap voor stap transformeert ons volledige netwerk naar Cisco Meraki", vertelt Davy. "Een groot voordeel van een cloud-managed netwerk is dat het telkens up to date is met de nieuwste firmware waardoor het meteen ook erg future-proof is. De voorbije jaren maakte ik me druk over de toekomst van BYOD, tot we Cisco Meraki apparatuur installeerden. We hebben nu een netwerk dat ons erg veel informatie geeft, waardoor ik zelfs pro-actief kan ingrijpen nog voor een probleem zich voordoet. Cisco Meraki is een essentieel onderdeel geworden van ons IT beleid. Ik heb eindelijk tijd voor de gebruikers van ons netwerk in plaats van enkel voor de hardware."